Back
Four Seasons Hotel One Dalton Street, Boston Celebrates Valentine's Day and Moments That Matter
Designed for the most romantic weekend on the social calendar and other special moments in life
January 26, 2021,
Boston One Dalton, U.S.A.
The beginning of a new year heralds new beginnings, and the launch of a new celebratory package, Moments That Matter, at Four Seasons Hotel One Dalton Street, Boston. The world-class Hotel located in the heart of Back Bay is home to the ultimate celebratory night-in, so cosy up to a loved one or celebrate with a friend by checking in for an idyllic overnight city staycation. As the perfect destination to celebrate the most romantic weekend on the social calendar, the Hotel has also curated a selection of offerings for Valentine's Day weekend, which caters to both locals and Hotel guests.
Moments That Matter
Perhaps this year more than any other year, it's important to recognise and celebrate Moments That Matter. Designed for the romantic or the celebratory occasions in life, Moments That Matter is the perfect opportunity to celebrate someone or something special. The ultimate in-room experience includes a celebratory champagne amenity with sweet treat on arrival, a deep soaking tub with a special bath amenity for full relaxation, Soveral Body Oil and two take-home spa robes to enjoy in-room and at-home.
Rates start at USD 790 per night for a Premier Room for Valentine's Day weekend and USD 765 per night throughout the year. Reservations are essential and can be made online or by calling reservations on 617 530 1388.
Trifecta Afternoon Tea
Roses and Rosé is the theme for Afternoon Tea on Valentine's Day weekend in Trifecta. Designed as a contemporary take on the classic afternoon tea, the Trifecta Afternoon Tea features eclectic tea sandwiches, freshly baked scones, unique sweets and bespoke blends of local favourite J'enway Tea Co.
Usually available exclusively on Sundays, the enhanced tea experience is available on both Saturday and Sunday over Valentine's Day weekend and, in addition to the regular offerings, includes a welcome glass of Domaine Chandon Étoile sparkling rosé; an assortment of chocolate and pink desserts; a complimentary liquor pairing with tea selection; and two special tea offerings from J'enwey Tea including Berry Berry Rose Tea and Black Vanilla Rose Tea.
The special Valentine's Day weekend Afternoon Tea is available from 11:00 am to 3:00 pm on Saturday, February 13 and Sunday, February 14, 2021 in Trifecta at USD 65 per person.
Following the success of Trifecta Afternoon Tea on Sundays, following Valentine's Day weekend, Trifecta Afternoon Tea will be available every Saturday and Sunday from 11:00 am to 3:00 pm in Trifecta moving forward. Trifecta Afternoon Tea on non-holiday weekends is offered at USD 49 per person including a welcome glass of Champagne.
Reservations for Trifecta Afternoon Tea are highly recommended and can be made by calling 857 449 2435 or by clicking here.
The Trifecta Trolley
Created to be a roving bar cart that moves seamlessly throughout the Hotel and delivers cocktails directly to the guest room door, The Trifecta Trolley will offer a special Valentine's Day cocktail throughout the weekend. The specialty cocktail entitled Rose to the Occasion, will be available for a limited time only, from Friday, February 12 to Sunday, February 14, 2021. Rose to the Occasion integrates rose petal-infused pisco with St-Germain, lemon juice, lavender bitters and lemon soda. This limited-edition cocktail joins the classic selection of specialty cocktails including the Newbury Martini, Back Bay Manhattan, Mulling This Over and Bostonia Bramble.
Hotel guests wishing to receive a visit from The Trifecta Trolley should simply make a request from their guest room via phone or iPad or by requesting a visit via chat on the Four Seasons App.
Upon request, one of the talented mixologists at Four Seasons Hotel One Dalton Street, Boston will personally mix any one of the specialty cocktails at the guest room door.
The Trifecta Trolley is available daily from 5:00 to 8:00 pm for all Hotel guests.
In-Room Dining Menu
In celebration of Valentine's Day, the culinary team have prepared a special In-Room Dining Menu, available all weekend, and consisting of three courses including an amuse bouche; Land, Air and Sea entrée trio; and dessert to share.
The amuse bouche sets the scene with a Nantucket scallop crudo with finger lime, radish and shiro dashi gelee. The entree features a Land, Air & Sea Trio which features prime beef filet, garlic and lemon broiled king crab and seared foie gras served with asparagus, crispy potato pave and bearnaise sauce. Dessert is served to share for two and includes flourless chocolate cake, mixed berry coulis and vanilla creme brulee with cocoa nib and chantilly cream.
Wine parings are also available with dinner upon request, and include full bottles of Roederer Estate, Brut, Napa Valley; Flowers, Rose, Sonoma Coast; Masi Masianco, Pinot Grigio, Italy; and Maison L'Envoye Straight Shooter, Pinot Noir, Oregon.
The special Valentine's Day Weekend In-Room Dining Menu is available for USD 95 per person, with wine available for pairing from USD 45-55 per bottle.
Guest of the Hotel are welcome to order from the regular In Room Dining Menu or from the special Valentine's Day Weekend menu from Friday, February 12 to Sunday, February 14, 2021.
The Wellness Floor
The Wellness Floor at Four Seasons Hotel One Dalton Street, Boston re-opens for Valentine's Day weekend with a select offering of spa treatments to indulge in. Known as an urban sanctuary within the city of Boston, The Wellness Floor offers the ultimate in pampering and relaxation and is available to locals and Hotel guests.
The select services available over the four day weekend will include a selection of five uniquely different massages including:
One Dalton Bespoke Experience: An expert therapist creates a customised essential oil blend for this massage experience. Using Alexandra Soveral's aromatherapy collection of the purest organic essential oils, this journey will create harmony between body and mind. 100 minutes / USD 380-390
Coastal Intentions: Let the healing hands of a skilled massage therapist pamper. With this custom massage, deep relaxation and a sense of calm will be given. Fatigue and stress will drift away as the therapist works to achieve guest goals. 50–80 minutes / USD 180–250
Deep Focus: This therapeutic massage is designed to improve mobility and reduce the chronic restrictions the body endures. Steamed towel packs and natural cooling muscle balm complement this journey, targeting specific concerns and enabling healing from within. 50–80 minutes / USD 190–260
Reflexology: Reflexology stimulates energy flow and encourages optimal body function through applied pressure to specific areas of the hands and feet. This therapy can help improve circulation and will leave guestss feeling balanced and relaxed. 50 minutes / USD 180–190
Hot Stone Massage: A targeted hot stone massage that melts away tension, eases muscle stiffness and increases circulation. Peppermint essential oil, a natural anti-inflammatory, will help calm joint stiffness, leaving the body with a cooling energising sensation. 50 minutes / USD 175
The Wellness Floor will be open for private appointments from 1:00 to 7:00 pm on Friday, February 12, 2021; 10:00 am to 7:00 pm on Saturday, February 13 and Sunday, February 14, 2021; and 10:00 am to 4:00 pm on Monday, February 15, 2021.
Reservations are essential and can be made by calling 617 530 1388 or by emailing reservations.onedalton@fourseasons.com.
---
---
Kristi Blake
Senior Public Relations Director
1 Dalton Street
Boston, Massachusetts 02115
USA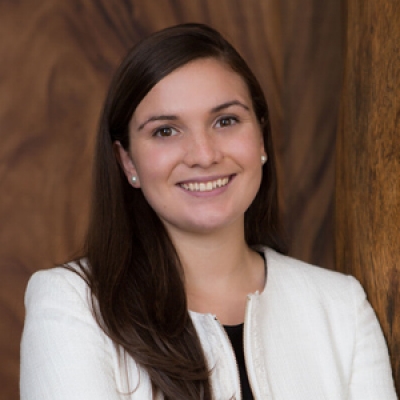 Katie Eldemery
Digital Marketing Coordinator
1 Dalton Street
Boston, Massachusetts 02115
USA
---
Four Seasons Hotel One Dalton Street, Boston
PRESS KIT

Visit Four Seasons Hotel One Dalton Street, Boston Website