Back
Chef Ellis Chong Invites Boston's Foodies to One+One's All-New Weekend Brunch Concept
Chef reveals a depth of research undertaken into designing a weekend brunch to sip and savor with friends and family at Four Seasons Hotel One Dalton Street, Boston.
Boston One Dalton, U.S.A.
Ellis Chong is known for his very approachable, even playful character, which often delights guests in the breakfast dining room at One + One Restaurant at Four Seasons Hotel One Dalton Street, Boston. But when the conversation moves into culinary talk, one notices a shift of focus, and a consummate professional emerges, revealing a real passion for his craft. This was evident when asked how he went about his research mission in preparation for One + One's recent launch of Weekend Brunch happening every Saturday and Sunday from 10:00 AM.
"Of course, I did my homework and sampled a number of brunches across the city. I think I put on twenty pounds in the process" laughs Ellis. "I was impressed by the diversity of offerings across the city, and the quality overall was very good," he remarks. But Chef didn't stop there. He went on a walking tour of some nearby neighbourhoods and spoke to locals about what they were looking for from a weekend brunch experience.
"For me, I think it's important to immerse yourself in your surroundings and learn what people's tastes are, and what they are looking for in the local dining scene. After all, we want to provide something that they can get excited about," smiles Ellis.
Chef recalls the most unlikely of sources being his biggest inspiration for conceptualizing what has come to be One + One's Weekend Brunch concept, based around the notions of creating a convivial atmosphere, a plethora of choice for diners, and creative dishes each week that keeps the crowd interested in coming back again and again.
"I was actually in the barber's chair over at The Bostonian Barber Shop over in Fenway, on my day off. As many do, I got into a conversation during my hair cut with my barber, Billy – who then gave me the low-down on all the happening spots around the city to get brunch. This guy was like a mine of information!" jokes Ellis. But the chance encounter with "Bill The Barber" as he is known, gave Ellis much needed insights into what Boston's locals are after from a brunch experience.
"I learned that it's about having a great atmosphere that friends and family of all ages can enjoy," recalls Chef Ellis. "I also learned that the crowd here is adventurous, so in our Brunch at One + One we are going to be introducing new things to try each week, like a Lobster & Grits dish we're putting out this weekend," he adds.
Chef's "walkabout" in Fenway gave him the chance to connect with local purveyors of artisan brews, in the form of the team at Craft Beer Cellars Fenway.
"I immediately hit it off with Jana and her team there. They are so knowledgeable about everything they sell from beer to wine to sake," he points out. "I've been inspired for so many of my new dishes with they have on offer, I'm actually working on some special brunch entrees using some of their products," smiles Chef.
One + One's Weekend Brunch operates Saturday and Sundays between the hours of 10:00 am to 3:00 pm and diners can expect a informal, welcoming atmosphere, as well as offerings that include a generous and imaginative buffet, a choice of hot brunch entrée, specialty cocktails, a wide ranging bar menu of other beverages, tea, coffee and, juices.
To make your reservation for Weekend Brunch click here or call (617) 377-4888. Read more about Chef Ellis Chong's culinary journey or explore the culinary program at Four Seasons Hotel One Dalton Street, Boston.
---
---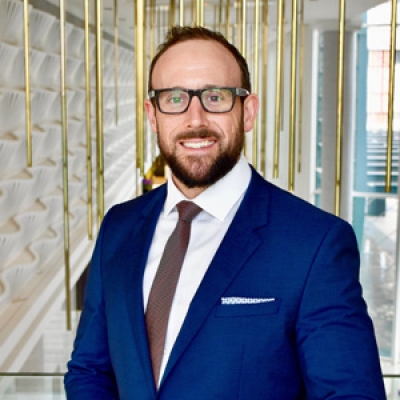 Robert Chinman
Director of Public Relations
1 Dalton Street
Boston, Massachusetts 02115
USA
Katie Eldemery
Digital Marketing Coordinator
1 Dalton Street
Boston, Massachusetts 02115
USA
---
Four Seasons Hotel One Dalton Street, Boston
PRESS KIT

Visit Four Seasons Hotel One Dalton Street, Boston Website