Back
Five Steps to Wellness for 2020
Wellness Manager McKenzie Cassidy shares expert tips for those seeking a greater sense of wellbeing this winter
Boston One Dalton, U.S.A.
The Wellness Floor at One Dalton is dedicated in its passion for guiding guests to an increased sense of wellbeing. Taking a lead role in this initiative is Wellness Manager McKenzie Cassidy, who ensures her team of experts at Four Seasons Hotel One Dalton Street, Boston delivers guests the perfect environment to focus upon rebalancing both body and mind.
A signpost to The Wellness Floor's philosophy, McKenzie spends time with the guests that she interacts with on a daily basis, ensuring that outside of the time they spend on property at One Dalton's pristine, state-of-the-art spa facilities, that they are doing their utmost to look after themselves.
"At the turn of the year, with all the functions and entertaining that came with the festive season now behind us, our guests typically enter January with a level of fatigue and find themselves needing to re-charge and in some cases, re-boot entirely for the year ahead," says McKenzie. "Here in Boston, it's also a time of year when we experience extreme cold weather and this can leave guests susceptible to feeling depressed, low on energy, and it's also a hard time on the immune system."

With a career path dedicated to health and wellbeing that has taken her profession from Florida to Texas and now to Massachusetts at Four Seasons Hotel One Dalton Street, Boston, McKenzie Cassidy is well placed to share her top five tips for wellbeing this winter:
1. Rest - "There are endless benefits to us all, if only we just got better sleep at night!" exclaims McKenzie. "A restful night's sleep will give you more energy and can help boost your immunity. Try to get to bed earlier at night, and make sure you wind down before you do – I love to stretch a little on the floor, and about a year ago I banished electronics from my bedroom."
2. Diet - "I'm not into fad diets; I have an active lifestyle and simply do my best to eat a balanced diet with plenty of fruits and vegetables," she says. "When the cravings come for sugar, grab a ripe piece of fruit instead of candy. I recommend stocking the fridge with fruits and veggies and have your blender out on the counter ready to make smoothies on the go."

3. Drink more water - "I can give you several reasons why we should all kick our addictions to soda and start drinking more water. Aside from being better hydrated, drinking more water can help with achieving clearer skin, weight loss and overall feeling more energised," she outlines. "Start by simply bringing a refillable bottle to keep at work and opt for water when dining out instead of a soda."
4. Physical exercise - "Guests staying with us have the benefit of a state-of-the-art fitness centre," explains McKenzie, pointing to the Hotel's range of Precor equipment chosen by celebrity trainer and Four Seasons Global Fitness Advisor Harley Pasternak. "By getting up in time to exercise before work, you can set the stage for a successful day ahead and can enjoy whatever social commitments you have in the evening guilt-free!"
5. Start off slowly - "Listen to your body, it's not a race! Starting off slowly with exercise, especially if you're just coming back into the routine, is so important. I recommend my guests use a personal trainer to guide them from the outset. The team of trainers we use in our partnership with Lynx Fitness Club are great at setting our guests on their way and then keeping them accountable to their goals," explains McKenzie.
The Wellness Floor at One Dalton is open from 8:00 am to 9:00 pm daily, offering a range of massages, body treatments, facials and more provided by Boston's finest therapists and aestheticians.
Boston's newest luxury spa and wellness facility also boasts an expansive fitness centre, stunning 64-foot (20 metre) lap pool, which arcs along the building's curved windows. Tasteful loungers and chairs are positioned all around for relaxation and taking in the city views below.
To book your wellness experience, contact +1 617 936 4703 or email spa.onedalton@fourseasons.com
---
---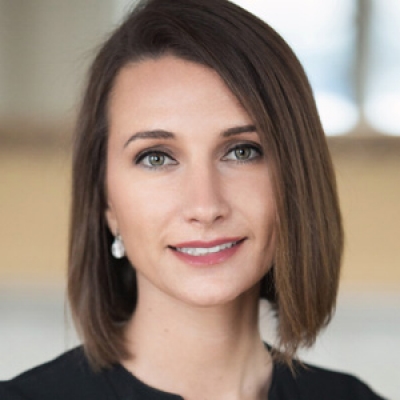 Kristina Lazos
Director of Marketing
1 Dalton Street
Boston, Massachusetts 02115
USA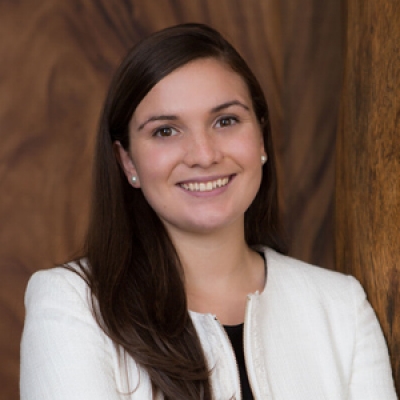 Katie Eldemery
Digital Marketing Coordinator
1 Dalton Street
Boston, Massachusetts 02115
USA
---
Four Seasons Hotel One Dalton Street, Boston
PRESS KIT

Visit Four Seasons Hotel One Dalton Street, Boston Website