Back
Return to Wellness at The Spa at Four Seasons Resort Orlando with New Vitality Drips and Added Health and Safety Measures
Wellness screenings, touchless therapies, and private spaces are key features of today's new preferred spa experience
July 15, 2020,
Orlando at Walt Disney World Resort, U.S.A.
The Spa at Four Seasons Resort Orlando at Walt Disney World Resort has reopened with extra safety measures in place, to ensure the comfort of all guests, along with the introduction of new health-oriented treatments. With 18 individual treatment rooms and four distinct relaxation areas, The Spa offers several places for guests to relax and restore in solitude. Plus, with innovative treatments for the face and body, and new Vitality Drips, The Spa offers treatments for a variety of health and beauty needs.
Introducing Vitality Drips at The Spa
With health at the forefront of everyone's minds, The Spa team is pleased to introduce a new collaboration with Dr. Olga Ivanov of The IV Lounge in Orlando to offer on-site "Vitality Drips" in the beautiful setting of The Spa. Intravenous hydration and vitamin injections, aimed at improving energy and combating fatigue, are now offered to guests of The Spa, as an individual treatment option or as an enhancement to one's spa routine, such as post-massage. Different IV blends offer various benefits, and are recommended based on the spa guest's health needs. For hydration, there is a balanced solution of electrolytes and minerals designed to rehydrate and reenergise. Dr. Ivanov also offers a signature blend of vitamins B, C and glutathione, an ultimate blend to promote wellbeing. The "Recovery" drip is aimed at reviving tired muscles, and the "Jet Lag" drip is targeted at rehydrating and easing sleep deprivation. The "Inner Beauty" drip includes vitamin C, biotin and glutathione to brighten skin, boost collagen production and strengthen hair and nails.
Guests can also receive an immune boost by opting for a vitamin injection. A B12 shot adds a boost of energy and promotes detoxification. The "Skinny" shot contains amino acids and vitamin B 12 that boosts energy and immunity, assists with detox, fat burn and weight loss. The "Relax" shot offers a combination of amino acids and magnesium to help guests relax, sleep better, relieve anxiety and headaches.
The drips are priced between USD 150 to USD 225 and injections are USD 50, and they are administered by a registered nurse. Appointments are required.
Touchless Therapy
A signature treatment at The Spa is the Vibrational Sound Therapy massage. Unlike traditional massage, instead of receiving the treatment via a therapist's skilled hands, the actual vibrations that come from the metal bowls perform the "massage." Vibrations from the therapist's techniques with the bowls assist to alleviate stressful thoughts and transform the energies of the body and mind.
"In traditional massage there is pressure and movement, whereas with sound therapy the guest is able to be still, with the movement of the bowls placed around and on one's body," says Derek Hofmann, Senior Director of Spa. "The body will feel massaged in a deeper, yet gentler way. After the treatment, guests feel very refreshed, with a renewed sense of wellbeing and energy."
Hofmann notes guests' experiences with the Vibrational Sound Therapy range from euphoric and uplifting, to cathartic and emotional. "It really is an individualised experience for every guest," he says.
In addition to Vibrational Sound Therapy, The Spa offers numerous results-oriented treatments such as cryotherapy, oxygen facials, detoxifying cupping, and more.
Spacious Relaxation Areas
At The Spa's featured relaxation area, the co-ed Tranquility Lounge, guests can relax in the spacious sanctuary that includes dual fireplaces for ambiance, sheer curtains defining separate seating areas. The outdoor terrace of the Tranquility Lounge provides a separate space for guests to sunbathe or stay shaded under the covered pergola. The terrace features loungers and the soothing sounds of a nearby fountain.
Women's and men's separate locker rooms also provide space to leisurely get ready, pre and post treatment. Guests can enjoy private changing rooms; an "Experience Shower," featuring nine body jets and the ability to program the water pressure, lighting and sounds; spacious vanity areas; an outdoor whirlpool, and ice fountain.
At the Solarium, guests will discover a light-filled room complete with vaulted ceilings and walls of windows, with sheer white curtains and white zero-gravity wave lounger chairs, creating the perfect setting to relax in peace. The wave loungers offer four-inch memory foam cushioning, and provide the ultimate comfortable resting spot. Outside of the Solarium, many chaise lounges are available in both sunlit and shaded areas with views of the lake, for those seeking open-air and the soothing sounds of a fountain.
With the abundance of indoor and outdoor locations at The Spa to relax and unwind, socially distancing is very easy to achieve.
Private Rooms
With 18 treatment rooms including six couples' suites, guests at The Spa can enjoy having their own private space for their Spa treatments. The Salon boasts only two salon stations, and the intimate space is a calm, tranquil setting compared to the typical bustling salon environment. The Salon also offers a private treatment room, which can accommodate hair care, manicures and pedicures in a completely private setting.
Safety
The health and wellbeing of Spa guests is always of top priority. At this time, all Spa guests undergo a secondary temperature check and verbal wellness screening prior to entering the facilities. Masks are required to be worn by guests throughout all areas of The Spa and Salon, including during the treatments, with the exception of facials. All Spa and Salon team members will be wearing masks and/or protective facial shields. Floor markers are provided in certain areas to assist with social distancing, and staff is on site for frequent, enhanced cleaning of the facilities. The Spa team is dedicated to providing a Spa experience that is safe, comfortable and enjoyable for all patrons. Treatments are available between the hours of 10:00 am to 6:00 pm daily. For more information and to reserve an appointment at The Spa or Salon, call 407 313 7777.
---
---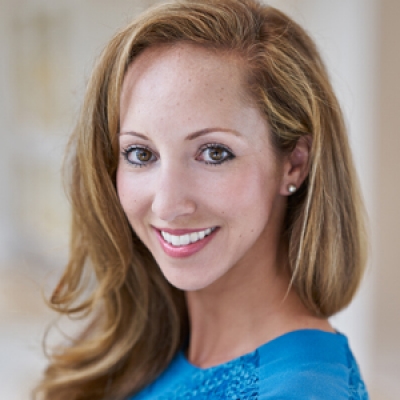 Dana Berry
Director of Public Relations
10100 Dream Tree Boulevard
Orlando, FL 32836
U.S.A.
---
Four Seasons Resort Orlando at Walt Disney World® Resort
PRESS KIT

Visit Four Seasons Resort Orlando at Walt Disney World® Resort Website