Back
Raise a Glass to National Wine and Cheese Day with Sommelier-Curated Pairings at Capa Steakhouse at Four Seasons Resort Orlando
July 20, 2021,
Orlando at Walt Disney World Resort, U.S.A.
If ever there was a food and beverage combination that deserved its own day of recognition, the timeless pairing of wine and cheese reigns supreme. With numerous delectable options for aficionados to sip and savour, in celebration of National Wine and Cheese Day on July 25, 2021 Four Seasons Resort Orlando offers pairing recommendations featured on the menu at the Resort's signature rooftop restaurant, Capa Steakhouse. Honoured with a "Best of Award of Excellence" in Wine Spectator's July/August 2021 Restaurant Awards issue, and previously named among the Best 100 Wine Restaurants in the US by Wine Enthusiast magazine, Capa boasts an extensive wine program that emphasises both regional specialties and global favourites. Sommelier Antoine Boissonot shares his curated wine and cheese recommendations, below.
For the dessert wine lover: Those who enjoy the creamy, sharp flavours of blue cheese will love the queso de Valdeón, a Spanish blue cheese from the León province in northwestern Spain, paying homage to Capa's New Basque-influenced menu. The delightful combination of cow and goat's milk creates a melt-in-the-mouth creaminess, with nutty and earthy notes derived from the cheese being wrapped in sycamore leaves. Boissonot recommends pairing Valdeón with a crisp glass of Château d'Yquem, a sweet white wine from Sauternes, France. Similar to blue cheese, the unique flavour of Château d'Yquem is derived from an intricate method incorporating fungi, as the grapes undergo a process known as "noble rot," which dehydrates the fruit and yields grapes with highly concentrated sugar content. "The botrytis notes of the wine marry perfectly with the flowery notes of the cheese, and the sweetness of the Sauternes grapes contrast the distinctive blue cheese tang without being overpowering. It is truly a match-made in heaven," says Boissonot.
For those who enjoy bold flavours: Hailing from the island Menorca off the Mediterranean coast of Spain, Mahón is not for those who prefer mild cheeses. The semi-soft cheese, named after the island's port city and capital Mahón, is aged for at least two months and features robust, buttery flavours derived from cow's milk. One of Spain's most renowned cheeses, authentic Mahón is crafted with expertise passed on through generations of dairy farmers on the island, where lush pastures paired with time-tested techniques produce a delightful cheese rich in flavour. Such high-quality craftsmanship is meant to be equated, and Boissonot suggests the perfect wine on Capa's menu to complete this pairing. Capellanía is produced with viura white wine grapes in the Rioja region of Spain, home to one of the region's most historic family wineries, Marqués de Murrieta. The complex, dry white wine comes from the traditional single vineyard planted at 1,300 feet (400 metres), resulting in an elegant wine with hints of butter and grassy subtleties – a balanced match for the vibrant Mahón cheese.
For the sparkling wine enthusiast: Another traditional Spanish cheese not be missed on Capa's menu is the classic manchego from the Castilla-La Mancha region in central Spain. The acclaimed cheese is crafted exclusively with sheep's milk from the manchega breed and is cured for a minimum of three months, resulting in its distinct flavour and texture. Manchego features vibrant and tangy flavours reminiscent of sour cream and cheesecake, complete with aromatic notes of hay, grass and fruit. For Boissonot, this distinguished Spanish classic is best enjoyed with a glass of the country's iconic sparkling wine, cava. The Raventos i Blanc l'Hereu originates from Conca del Riu de Arnoia in the Catalonia region of northeastern Spain. Bright and lively, this bubbly delight offers the perfect blend of fruity notes and toasty complexities that, when paired with manchego, evokes a medley unique to the Iberian Peninsula.
Capa Steakhouse
In addition to delectable wine and cheese pairings, Capa offers a diverse menu featuring New Basque-inspired small plates, expertly wood-fired prime cuts, and a wide array of fresh Florida seafood. Menu highlights range from Spanish classics such as jamon de bellota, pan con tomate and patatas bravas, to innovative dishes crafted by Capa Chef Gabriel Massip such as the datiles tapas dish, featuring medjool dates and marcona almonds wrapped with bacon and topped with a tamarind reduction. Mouthwatering cuts of A-5 Miyazaki wagyu beef, a 30-day dry aged bone-in ribeye and more will satisfy any meat lover's craving, while an extensive raw bar showcases the best of Florida's seafood. For dessert, churros dusted with cinnamon sugar and served with dulce de leche and chocolate sauce, which Food & Wine deemed the best churros in Walt Disney World, offer a sweet delight to complete the dining experience.
Situated atop the 17th floor at Four Seasons Resort Orlando, Capa boasts two outdoor terraces overlooking the Resort's 26-acre (10.5 hectare) lakeside haven by day, and panoramic views of the Walt Disney World fireworks spectaculars by night. A sophisticated dining room showcases striking décor in contemporary hues of slate and crimson, with an open kitchen allowing guests to be close to the action. Advance reservations are required by calling 407 313 6161 or by messaging through the Resort's Facebook Messenger.
---
---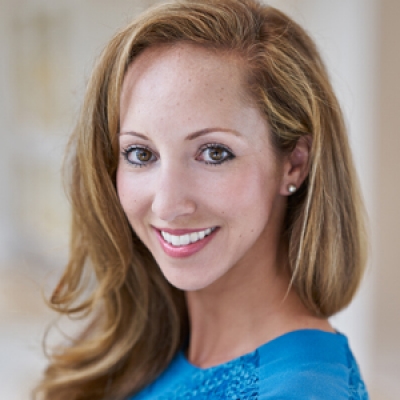 Dana Berry
Director of Public Relations
10100 Dream Tree Boulevard
Orlando, Florida 32836
USA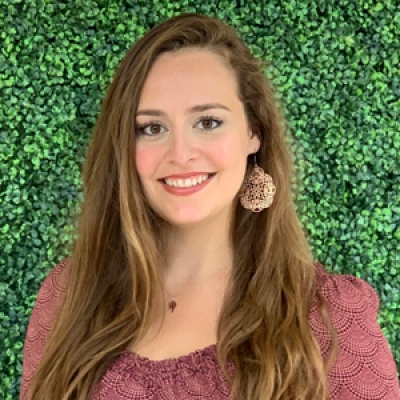 Nicole Abinajem
Public Relations Manager
10100 Dream Tree Boulevard
Orlando, Florida 32836
USA
---
Four Seasons Resort Orlando at Walt Disney World® Resort
PRESS KIT

Visit Four Seasons Resort Orlando at Walt Disney World® Resort Website