Back
Celebrate World Sleep Day with a Sleep Ritual Massage and Special Offerings at The Spa at Four Seasons Resort Orlando
Drift into dreamland with a spa treatment and Essential Sleep Drip, or reserve the new Spa Sweet Dreams Package for a private night time spa experience
March 1, 2021,
Orlando at Walt Disney World Resort, U.S.A.
"Beauty rest" really does matter, and The Spa at Four Seasons Resort Orlando at Walt Disney World Resort aims to help guests achieve it, as quality sleep is essential for one's overall wellbeing. In celebration of World Sleep Day, on March 19, 2021, The Spa is offering several relaxing massage treatments and homecare products to assist guests with drifting into dreamland and feeling like their best self.
The signature Sleep Ritual Massage offered at The Spa since 2018 aims to induce a complete state of relaxation and sleep readiness, and is accompanied by a home care kit to assist with achieving the ideal sleep at home, night after night. Developed in partnership with Robert Michael deStefano, sleep wellness expert and co-founder of wellness company Longeva, the custom treatment incorporates breathing techniques that focus on seven specific somatic zones, plus a combination of sleep-inducing botanical scents and touch therapies that are designed to be ultra-relaxing, eliminating stress and tension and creating the perfect state of sleep readiness. The 80-minute massage treatment, USD 375, is ideal to reserve in the late afternoon or early evening.
"Sleep loss is really affecting people age 30 and older. It's no mystery, as so many of us are hardwired into our phones and laptops nearly 24/7. Our eyes, body and brain become exhausted, but our minds find very little rest. The negative effect is immediate and cumulative, from sluggish and foggy, to weight gain and mounting anxiety," notes deStefano. "Learning how to break this negative cycle sooner than later is a wellness must-do. Our Sleep Ritual Massage and the take-home DreamKit will help remove the mental and physical barriers to sleep, replacing sleep negative behaviour with sleep positive actions, beliefs and results."
Guided by dreamy relaxation music and sleep-inducing aromas, the Sleep Ritual Massage is a multifaceted treatment that will take the guest through an incredibly relaxing journey that will sooth, stretch and expand the entire body, mind and spirit, creating a state of total sleep readiness. "This treatment really helps guests unlock their deepest, most satisfying sleep," says Derek Hofmann, Senior Director of Spa at Four Seasons Resort Orlando.
To complement the Sleep Ritual Massage or another relaxing treatment, such as a Classic Massage or Vibrational Sound Therapy, Hofmann also recommends experiencing the Essential Sleep Drip, USD 225. This Vitality Drip treatment, an intravenous infusion administered by a registered nurse in collaboration with Olga Ivanov, MD, is aimed at promoting a restorative sleep. The Essential Sleep Drip includes B complex vitamins and minerals including magnesium, zinc and selenium. Dr. Ivanov, a cancer surgeon who has been administering IV Vitamin Therapy to treat patients since 2015, believes that a powerful combination of B family vitamins and essential minerals such as magnesium will promote deep, restorative, quality sleep by optimising the body's natural hormone balance, including the sleep hormone melatonin.
Additional enhancements for spa patrons include a Relax Vitality Shot, USD 50, a vitamin injection of a combination of amino acids and magnesium, aimed toward relaxation, better sleep and anxiety relief; a Cymbiotika Rumi Herbal Sleep Tonic, USD 60; and a Nite Nite Patch, USD 15. On World Sleep Day, guests who schedule a Sleep Ritual Treatment (experienced on March 19, 2021 only) will receive a special homecare gift, compliments of The Spa.
For couples, The Spa is offering the Spa Sweet Dreams night time spa package, available exclusively on March 19, 2021 for registered overnight guests of the Resort. The package includes private after-hours access to The Spa, where the couple can have full access to the steam room, whirlpool, experience shower, and vanity area/lounge. Upon arrival, couples will experience a Relax Vitality shot, followed by the Sleep Ritual Massage, in a side-by-side couples suite. Afterward, the couple will have choice of prosecco or tea service for two at The Spa's private whirlpool, where they can relax for an hour in the tranquil outdoor setting. If desired, the Spa team can assist by pre-ordering the guests' dinner through in-room dining for delivery to the guest room after the spa experience concludes. The Sweet Dreams Spa package begins at 6:30 pm and concludes at 9:00 pm, and is available for USD 2,000 per couple.
The Spa at Four Seasons Resort Orlando is a true haven, featuring 18 treatment rooms including four couples' suites and two couples' spa bungalows, plus a full-service hair and nail salon. For appointments, call 407 313 6160.
Check in and Celebrate World Sleep Day with the Best Sleep Ever
Take the sleep experience to the next level by reserving a gues troom for a night, or several, and nodding off in the unparalleled comfort of a Four Seasons Bed. The legendary beds, expertly made and topped with luxurious bedding, ensure a heavenly sleep. The guest rooms are all newly enhanced, and feature spacious terraces, soaking tubs and in-mirror TVs, plus Bose surround sound. Couples can set the mood with their own playlist, and take advantage of the convenient bedside "privacy" setting. With 24-hour room service, combined with the ultra-comfortable #FSBed, the guest rooms alone are a sanctuary for relaxation. For the latest offers, click here.
Recreate the Ideal Sleep Environment at Home
Four Seasons Resort Orlando offers twice daily housekeeping services, including nightly turndown service. When guests return to their room in the evening, they are welcomed into a dimly-lit calming environment to unwind and relax before retreating to bed. Reggie Bello, Director of Housekeeping at Four Seasons Resort Orlando, recommends making small adjustments to recreate the feeling of a calming environment in one's bedroom at home. An hour or more before bedtime, he recommends preparing the bed for sleep by removing any decorative pillows and throws from the bed, laying pillows from standing to flat, and folding down the top of the bed linens to easily slip under. Bello also recommends cooling the room with a fan or air conditioning and leaving a dim bedside light on to create ambiance. "An aromatherapy diffuser or a white noise machine can also set the mood for sleep," notes Bello. Guests of Four Seasons Resort Orlando can request different mattress toppers and pillows for their own personal sleeping preference. Also, the Housekeeping staff can provide items such as eye masks, ear plugs, small fans and diffusers, based upon request. In addition, now the entire collection of Four Seasons mattresses, linens, and pillows can be purchased online, for at-home enjoyment.
---
---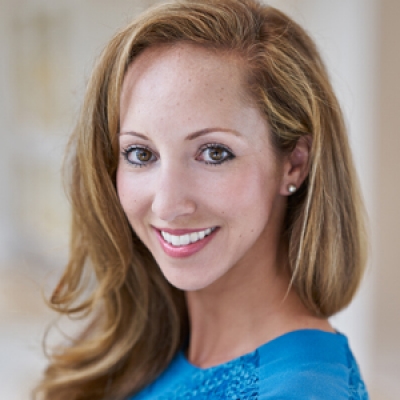 Dana Berry
Director of Public Relations
10100 Dream Tree Boulevard
Orlando, FL 32836
U.S.A.
---
Four Seasons Resort Orlando at Walt Disney World® Resort
PRESS KIT

Visit Four Seasons Resort Orlando at Walt Disney World® Resort Website