Back
From an Intimate Outdoor Wedding to a Grand Ballroom Affair, Four Seasons Resort Orlando is Ready to Dazzle Couples Saying "I Do" in 2021
January 11, 2021,
Orlando at Walt Disney World Resort, U.S.A.
Love is in the air as "wedding season" is in full swing, with many couples celebrating an engagement over the holidays. Four Seasons Resort Orlando at Walt Disney World Resort has seen an increase in wedding inquiries over the past year; indeed, love is not on hold, and many couples are eager to make it official by celebrating with a ceremony and reception. Whether an elopement, an intimate gathering or a grand affair, Four Seasons Resort Orlando can accommodate weddings of two to upwards of 500 guests (for those planning beyond the current COVID climate). Keeping a sharp eye on the trends and necessities of planning a wedding in this day and age, Director of Catering Laure Hitzig Clavette and Catering Sales Manager Sascha Voss have incorporated many new elements and offerings to appeal to the needs of today's couples, and are currently booking weddings through popular dates into 2022.
"Couples are ready to celebrate their love for each other, and we are ready to give them the wedding of their dreams!" says Hitzig-Clavette. "We've been honoured to help many couples achieve their dream wedding in 2020, even if on a smaller scale. With this new year, we look forward to delivering more incredible moments and memories."
Intimate Wedding Now with Virtual Elements, and a Grand Affair Later
One of the trends carrying over from 2020 is an intimate wedding now, and a big celebration later. Alyssa Tabit and fiancé Freddie Smith moved from Los Angeles to Orlando in October of 2020, and when it was time to plan their wedding, they decided to host in their new city of Orlando, on an intimate scale. "We felt like eloping and offering a livestream would be the safest option to share our special day," says Tabit. "As 2020 has proven, there is never a 'perfect time' in life to start anything, and you never know what's around the corner. If it feels right in your heart, you just have to go for it." Tabit adds that after 10 years as a couple together, the two knew they wanted to ring in the New Year as husband and wife. They planned an elopement for December 31, 2020 at Four Seasons Resort Orlando on the Lakeside Promenade, followed by an intimate celebration in the Lakeside West pavilion, complete with a catered gourmet dinner for two. Tabit and Smith, who are actors and entertainers with a popular YouTube channel, incorporated virtual elements in their special day for many of their various audiences. For close family and friends, 75 invited guests were able to view the ceremony via a private livestream link. The day after the wedding, Tabit adds, "we shared our wedding vlog with footage from the ceremony to the world!"
When planning the virtual elements of the wedding, Tabit made sure to incorporate the couples' own personal touches. They took the camera with them to cover their special toasts to loved ones, their first dance, and cake cutting ceremony. "Having the option to share our nuptials with our nearest and dearest in a safe, unique, and special way was definitely the icing on top for us," she says.
The couple plans to have a larger celebration with more family and friends when the time is right for them. "What we adored about eloping on New Year's Eve was the opportunity to throw a big bash at a later date," says Tabit. "How magical to celebrate love on your anniversary while the whole world is rejoicing, ringing in the New Year with you!"
The Resort also offers Bespoke Wedding "Wish You Were Here" boxes, which are custom curated gift boxes, shipped to invited guests to give them elements of the wedding to experience even if unable to attend in person.
Physically Distanced Entertainment
In today's climate, close contact with others outside of one's immediate circle is a faux pas. Often at weddings, the closest contact comes while kicking up one's heels on the dance floor, or swaying to a slow song. As such, today's couples may opt for alternate entertainment that enables them to safely and consciously spread out.
Stephanie and Ryan Usha, who were married on October 17, 2020, chose to entertain their 100 wedding guests with a fun "casino night" theme. Taking place in the Resort's 14,000 square-foot (1,300 square metre) Grand Ballroom, the room was divided into two. Guests enjoyed dinner on one side of the ballroom, and post-dinner, the room was opened up for the big reveal of the beautiful red and gold casino theme. Numerous casino tables were spaced apart around the room, including blackjack, poker and Texas hold 'em. There was also a caricature artist, live painter, and a photo booth. Everyone wore facial coverings, and the couple had custom facial coverings and personalised hand sanitizers made as a special touch.
"We had an absolute blast," says Stephanie Usha. "Many of our guests told us it was the most fun wedding they had ever attended."
Outside Ceremonies and Brunch Celebrations
Outside ceremonies are always a lovely way to celebrate in a natural, beautiful setting with close family and friends. Also, entertainment - such as dancing or a live band - is more customary for evening events, and does not need to be a part of a daytime function. With weddings shifting to more intimate, shorter affairs, the brunch wedding has significantly increased in popularity. Starting with a 10:00 or 11:00 am ceremony and followed by a brunch celebration, couples can have fun with a signature Mimosa cocktail, delicious brunch menu with stations such as an omelet station or sushi bar, and have the rest of the day free to unwind.
Shelby Revis Seno, who married husband Jesse at Four Seasons Resort Orlando on December 5, 2020, opted to have their intimate wedding ceremony outside on the Resort's King Meadow Lawn, followed by a brunch reception in the Queen event room.
"My husband and I like to do things a little differently, and our wedding was no exception!" says Seno. "We love brunch, and go on a brunch date almost every weekend. It was a lot of fun to be creative with our menu and drinks, including our Mimosa bar. I also loved to be able to have the rest of the day to relax and enjoy afterwards!"
Seno says she knew they always wanted a micro-wedding, but the guest list shrunk even smaller due to travel restrictions from certain states. The group of 38 attendees enjoyed a lavish brunch with favourite dishes including chicken and waffles, acai bowls, and a prime rib entrée. Guests also enjoyed warm mini donuts, and pink Champagne wedding cake.
"Besides getting to marry Jesse, I absolutely loved seeing our vision come to life and celebrating our special day with our close friends and family. It was the perfect day!" adds Seno.
In addition to several beautifully manicured event lawns and light-filled indoor event spaces, Capa, the Resort's coveted rooftop restaurant, is available for private bookings for brunch weddings. A perk of Capa's rooftop location during the daytime is expansive terrace views of the Lake Buena Vista area, including beautiful lakes and woodlands.
Flexibility and Short Lead Time to Plan the Wedding
Flexibility is key right now, with plans changing sometimes with very short notice. As was the case for Matty Culbreth, an Orlando resident who was about to fly to Colorado for her daughter Lindsey's November 2020 wedding in Beaver Creek, when she received a phone call from the venue that the wedding was cancelled due to government orders. With it being the second time for her daughter to be given a postponement, and with the absolute last-minute nature of the cancellation not even one full day before, Culbreth decided it was time to proceed with a small, local wedding that same weekend. "I said to my daughter, 'if you want to be a bride this weekend, I will make sure you're a bride this weekend.' I thought 'well we love Disney, and we love Four Seasons, and what better place to get married than there?' I called and talked with Laure (Hitzig-Clavette) and was instantly calmed. There was literally an entire wedding to plan in a matter of hours, but immediately, I had peace brought upon me."

Culbreth says that everything was put into place seamlessly, and within nine hours, they had planned the complete wedding. Hitzig-Clavette had connected Culbreth with all of the vendors, including the officiant, photographer, hair and makeup, and florist, and had arranged a lovely suite and early check-in for the bride to get ready for the big day. The ceremony was held in the Resort's Winter Garden Atrium, a sun-filled room with views of the clouds from the skylights, featuring a tiled mosaic wall fountain and planted royal palm trees. The bride walked down an aisle made of flower petals, formed into the shape of a Mickey silhouette, to reflect her love of Disney. The Elvis Presley song Can't Help Falling in Love, as featured in the wedding scene in the popular movie Crazy Rich Asians, played as she walked. "She later told me, she could hear the fountain sounds and thought it was just perfect, like the movie," says Culbreth.
For the reception, the group of 13 enjoyed a four-course custom menu at Ravello. "The room was absolutely gorgeous and the food was delicious. The florist decorated with floating candles and flowers. Everything was just perfect; we were all thrilled. We are eternally grateful to all of the vendors and to Laure for making it happen."
Event Spaces
Featuring gorgeous outdoor wedding lawns, elegant ballrooms and terraces, and two exquisite lakeside event rooms for intimate ceremonies and receptions, Four Seasons Resort Orlando provides an ideal venue for weddings of any size. Three event lawns offer a stunning setting for ceremonies and cocktail receptions. The Queen and Sabal event rooms for up to 96 guests each have a wall of windows and an outside terrace area with a gas-lit fire pit, perfect for ambiance, and the Palm and Grand ballrooms can accommodate up to 500. Whether the couple says "I do" under the sunshine or under the stars, the versatile event capabilities at Four Seasons Resort Orlando ensure a truly amazing experience.
Honeymoon Destination
Four Seasons Resort Orlando is an ideal honeymoon destination due to the beautiful weather plus the incredible pools and amenities. Featuring the largest guest rooms in Orlando, each with a furnished balcony, the Resort's couples-centric offerings include an adult pool for ages 21 and up; an amazing Spa to indulge in couples' spa treatments; world-class golf; tennis; and gourmet dining at restaurants including Capa, Ravello, Plancha and more. Couples can savour a glass of wine on the rooftop terrace of Capa while watching the beautiful sunset. Additionally, couples also love the in-room Plum Wine dispensers, the ability to reserve a private pool cabana for the ultimate pool experience, spacious five-piece guest room bathrooms with deep soaking tubs and in-mirror TVs, and 24-hour room service.
For more information about weddings at Four Seasons Resort Orlando, click here.
---
---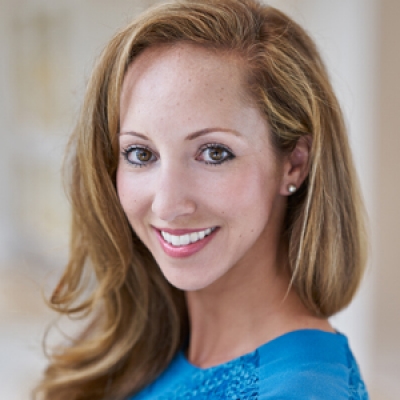 Dana Berry
Director of Public Relations
10100 Dream Tree Boulevard
Orlando, Florida 32836
USA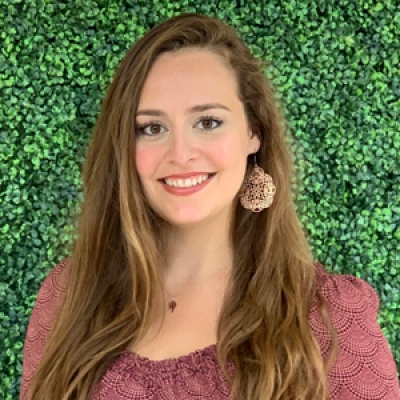 Nicole Abinajem
Public Relations Manager
10100 Dream Tree Boulevard
Orlando, Florida 32836
USA
---
Four Seasons Resort Orlando at Walt Disney World® Resort
PRESS KIT

Visit Four Seasons Resort Orlando at Walt Disney World® Resort Website