Back
Capa Cravings: Six Must-Have Dishes According to the Chefs
Orlando at Walt Disney World Resort, U.S.A.
Capa Steakhouse, the rooftop restaurant at Four Seasons Resort Orlando at Walt Disney World Resort, has long been a hotspot for its incredible location and gourmet cuisine, and it's even more in demand due to recently receiving a Michelin star rating. With a diverse menu featuring numerous small plate tapas dishes, a variety of different cuts of meat, fresh seafood, salads and more, choosing what to order can be a tough decision with so many mouthwatering choices. Here, the chefs share their top recommendations of their go-to dish from the Capa menu.
Capa Chef Malyna Si: Patatas Bravas
Potato, Chipotle Aioli, Paprika Tomato Sauce, Cornichons
USD 12
"One of my favourite items on the menu is our Patatas Bravas, one of Spain's most common and most beloved everyday dishes. We use a special variety of potato for this dish, the chipperbec potato, which is much drier than a regular potato such as a yukon gold, for example. The level of aridity allows the potato to remain crisp, even after being tossed in garlic oil and plated on top of our house-made paprika tomato sauce. To complete the final steps, we drench the potatoes in chipotle aioli and sweet paprika. Lastly, it is garnished with sliced cornichons, which even the most discerning palates find irresistible, as they add the perfect amount of acidity in place of the traditional vinegar commonly used in Spain. People truly find comfort in this dish featuring fried potatoes matched with the vibrancy of the accompanying sauces."
In addition to the Patatas Bravas, Chef Si recommends the 8 ounce Creekstone Farms filet mignon. "What makes our filet unique is the combination of our marinade, which is a Spanish style adobo, and our wood-fire grill. Our marinade contains achiote, which accentuates the natural flavour of beef. The acidic marinade tenderizes the fibres of the protein even further. Capa's grill is fed with American oak, which I have found to impart the best flavour for this cut."
Restaurant Chef Gabriel Massip: Pan con Tomate y Manchego
Grilled Bread, Tomato Pulp, Manchego
USD 11
These extremely flavourful mini bruschettas have been a hit since Capa's opening. Chef Massip says this dish, a staple in Spain, represents what is the hardest to achieve in cooking: both simplicity and flavour, all in one. "The combination of the ripe tomatoes with the flavour of the wood-fire grilled bread, a three-month young Manchego cheese with fresh basil and extra virgin olive oil, finished with flakes of sea salt - it is a taste of Spain in one little bite!" says Massip.

Executive Chef Fabrizio Schenardi: Paella de Azafran
Marinated Chicken, Saffron Aioli, Head on Royal Red Shrimp, Chorizo de Balbao
USD 42
"The dish that I loved the most in Capa is the Paella," says Schenardi. "I like the mix of shrimps with heads on, and the chicken thighs and drumettes, which have been well-marinated and roasted. The saltiness of the chorizo, and the crunchiness at the bottom of the paella pan, contribute to the perfect combination of flavours."
Executive Sous Chef Ryan Schelling: Coliflor
Fried Cauliflower, Culantro Sofrito, Caper, Cage-Free Egg
USD 14
"I've always been partial to the Coliflor," says Schelling. "Our current version contains large florets of cauliflower that are flash-fried and dressed in a Culantro Sofrito. Like cilantro, the culantro has a slight sharpness, almost a pepperiness that layers itself evenly within the sofrito without overpowering it. The remaining flavours of citrus, bell peppers, habanero, achiote and garlic can shine in balance. The soft poached egg placed on top of the cauliflower adds a nice richness, without ever becoming heavy. It's a very simple preparation that demonstrates how sometimes less is more."
Restaurant Chef Matthew Vonderembse: Pimientos
Peppers, Chorizo de Bilbao, Sea Salt
USD 14
"My favourite dish in Capa is the Pimentos," says Vonderembse. "The dish is simply Charred Shishito Peppers with Chorizo de Bilbao, lemon juice and sea salt. A classic combination of crispy sausage and charred peppers, with a small chance of getting a spicy shishito. This dish works well alone or combines nicely when paired with one of the prime steak cuts."
Executive Pastry Chef Rabii Saber: Churros de Madrid
Chocolate and Dulce de Leche sauce
USD 13
At Capa, one simply cannot skip dessert, especially when prepared by a twice-nominated James Beard Award semi-finalist for Outstanding Pastry Chef. Chef Saber's churros have previously been referred to as "the best churros at Disney World," by Food & Wine magazine, and it's easy to understand why. The fresh-baked churros have just the right amount of chewiness and a delicious, sweet flavour. Lightly coated in sugar, when served warm with the dipping sauces, they melt in one's mouth. "The Churros de Madrid are a staple dish of our Spanish steakhouse, Capa," says Chef Saber. "They have been on our menu since day one when we first opened, and they will remain. They are the perfect dessert to snack on while watching the nightly Walt Disney World fireworks spectacular from the rooftop terrace."
Reservations: 407 313 6161.
---
---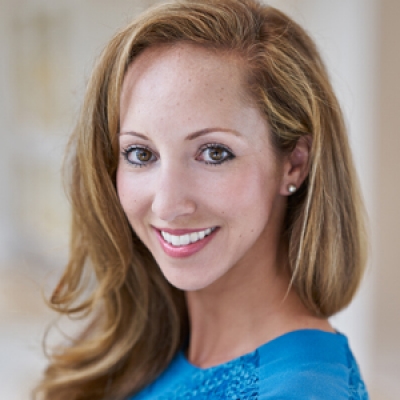 Dana Berry
Director of Public Relations
10100 Dream Tree Boulevard
Orlando, Florida 32836
USA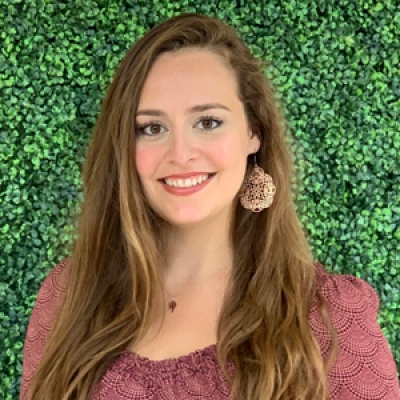 Nicole Abinajem
Public Relations Manager
10100 Dream Tree Boulevard
Orlando, Florida 32836
USA
---
Four Seasons Resort Orlando at Walt Disney World® Resort
PRESS KIT

Visit Four Seasons Resort Orlando at Walt Disney World® Resort Website