Back
Gourmet Theme Park Favourites at Four Seasons Resort Orlando
Orlando at Walt Disney World Resort, U.S.A.
Certain smells and tastes are known to instantly take us back to our childhood, such as the sweet scent of freshly made sugary cotton candy, the rich taste of a melt-in-your-mouth chocolate cupcake, or the cinnamon-sweet chewy goodness of a freshly baked churro. Theme park favourite desserts abound in Orlando, the theme park capital of the world, but at Four Seasons Resort Orlando at Walt Disney World Resort, these dessert classics have a gourmet twist.
Discover upscale theme park favourites, sure to bring back memories and delight both one's inner child and grown-up gourmet palate. Created by award-winning Executive Pastry Chef Rabii Saber and Assistant Pastry Chef Guillermo Soto, these desserts are truly the icing on the cake to one's Orlando dining experience. And for those on the quest for Insta-worthy food shots, look no further: each restaurant has a photo backdrop as eye-catching as the dessert itself.

Churros de Madrid
On the menu at: Capa
Price: USD 13
Instagram-worthy: Not your average churro, these fresh-baked churros are rolled in vanilla bean sugar, complete with dipping sauces of both chocolate and dulce de leche caramel sauce. Experience while viewing the entertaining Magic Kingdom Park fireworks, viewed from the scenic 17th floor Capa terrace.
Churro Affogatto
Instagram-worthy: A twist on the classic churro, this churro comes with two scoops of housemade vanilla gelato, topped with the guest's choice of cold brew coffee or a fresh shot of espresso. Enjoy the churro affogatto on the scenic terrace of Lickety Split or strike a pose with it in front of the custom coffee-theme chalkboard art mural.
Avocado Gelato Ice Cream Taco
On the menu at: Lickety Split
Price: USD 9
Instagram-worthy: This dessert taco is made for the avocado lover. Housemade avocado gelato made from fresh avocado puree tastes like a smooth, frozen avocado, and combined with a fresh waffle cone shell dipped in Swiss dark chocolate and rainbow sprinkles, it's a real treat for one's taste buds. Topped with dark chocolate sauce and white chocolate shavings, the combination of sweet and savoury flavours makes for a delicious dessert taco experience. This gives a whole new meaning to #TacoTuesday.
Chocolate Cupcake
On the menu at: Lickety Split
Price: USD 6
Instagram-worthy: This ultra-decadent cupcake is made with creamy Cacao Barry Extra Brute 100 percent cocoa powder and is topped with fudge icing, and filled with a marshmallow cream filling. A white swirl on top of the mouthwatering treat is also made of marshmallow cream.
Cotton Candy Gelato
On the menu at: Lickety Split
Price: USD 8.50 for three scoops
Instagram-worthy: With the exact flavour of spun cotton candy, in the form of gelato, the bright pink cotton candy gelato is made with cotton candy, and comes topped with actual cotton candy puffs and sprinkles on top. Strike a pose in front of the gelato case, as all the brightly-coloured flavours provide a backdrop of eye-candy.
Soft Baked Pretzel
On the menu at: PB&G
Price: USD 12
Instagram-worthy: These treats are not found rotating on a warming rack, but are instead fresh-baked and served with a delicious cheese sauce (not the neon orange variety). Three soft, butter-brushed housemade pretzels are accompanied with a rich cheese sauce made from a brown ale beer and a decadent cream cheese, in addition to a maple mustard glaze made of pure maple syrup, whole grain mustard and Worcestershire sauce. The perfect dessert for the savoury treat lover.
S'Mores
On the menu at: PB&G
Price: USD 36
Instagram-worthy: s'mores, the camp fire classic, is brought tableside at PB&G. While sitting at one of the restaurant's picnic tables by the lake, delight in the presentation of a large butcher block complete with various chocolates, from classic Hershey's to Reese's Peanut Butter Cups and more, marshmallows and graham crackers, all displayed around a charming mini barrel-shaped Sterno burner. This dessert is perfect for groups to have fun roasting their own s'mores and enjoying not exactly a fireside - but a lakeside - chat together.
PB&J Milkshake- Adult Version
On the menu at: PB&G
Price: USD 14
Instagram worthy: Not as easy to find at theme parks as the cotton candy and pretzels (but it can be found), is the PB&J sandwich. Forget the bread and enjoy the peanut butter and jelly flavours in a liquid form, with PB&G's own PB&J smoothie. For those 21 and older, this dessert drink is made with peanut butter, jelly, and a dash of vodka, and is topped with Reese's Pieces. It tastes exactly like the lunchbox staple - with a kick.
---
---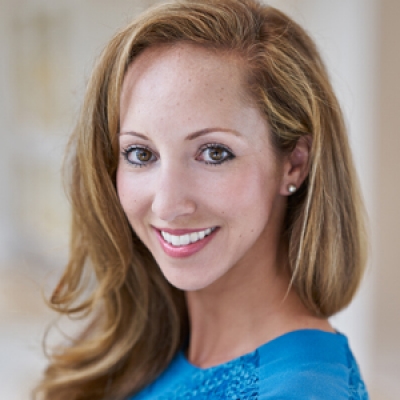 Dana Berry
Director of Public Relations
10100 Dream Tree Boulevard
Orlando, FL 32836
U.S.A.
---
Four Seasons Resort Orlando at Walt Disney World® Resort
PRESS KIT

Visit Four Seasons Resort Orlando at Walt Disney World® Resort Website