Back
Indulge in Autumn's Delights at Four Seasons Hotel Tokyo at Otemachi
Celebrate the fall season with bold cuisine, breath-taking views and expert mixology
September 29, 2021,
Four Seasons Hotel Tokyo at Otemachi invites guests ready for the cooler weather to discover new fall flavours, sensational spa treatments, and autumn sights from the top of Japan's capital.
"Fall is a time to take a moment and relish in the beautiful and bounty of the season," says Regional Vice President and General Manager Andrew De Brito. "We invite guests to spend more precious time with friends and family, and refresh body and mind."
As the weather starts to get chilly and the days become shorter, cosy-up above the clouds at Four Seasons Hotel Tokyo at Otemachi -- the city's favourite sky-high sanctuary.
Fall Fare Arrives at est
Under the direction of Chef Guillaume Bracaval, est unveils its new fall menu and it is brimming with autumnal flavours and local ingredients, making for dishes that will awaken and excite the palate.
Chef Guillaume and Pastry Chef Michele Abbatemarco make regular visits to local farmer markets to seek out the fall's best produce and to find inspiration. Beautifully grown kabocha (Japanese pumpkin) from Ishikawa and earthy mushrooms find their way into elegant yet comforting preparations. Standout dishes include entrée végétal et gourmandise featuring veal sourced from Tokachi Prefecture roasted with rolled laitues braisée of romaine lettuce layered with garlic and anchovy, then finished with a smoked tuna, capers and mustard olive oil emulsion. This season also welcomes back the culinary diamonds of the kitchen – white truffles.
The waters just off of Hakodate coastline also offer a bounty of culinary treasures for the est team to work with. Deep-water cod is roasted and served with cauliflower purée and a quattro of seasonal mushrooms finished with a fish marrow and mushroom reduction espresso sauce -- an artfully crafted preparation rich in fall flavours.
Like a flower unravelling its petals from summer to fall, Pastry Chef Michele's Sous Une Pluie de Petales is a masterful artwork of the season's expression featuring hime turnip and shine muscat. A return of a fall favourite - Retour de l'Automne - is a journey through the woods. Indulge in a union of sweet notes from Tochigi's nashi pears and earthly aromas of porcini mushrooms - creamed, powered, and ice creamed - with delicate slices of champignon de Paris.
Exceptional ingredients, creativity and care are all at the heart of est new fall menu, now being served at lunch and dinner.
Lunch JPY 7,500 (2 course, weekday only) / JPY 10,000 (3 course)
Lunch Chef's Omakase Course Emotion JPY 16,500 (5 course)
Dinner Chef Omakase Course Saison JPY 20,000 (6 course) / Terroir JPY 25,000 (7 course)
Shaved white truffle JPY 7,000 per dish
Travel by Tastebuds to PIGNETO: Emilia Romagna and Piemonte
Take a trip to Italy with Chef Yoshihiro Kigawa and the team at PIGNETO without leaving Tokyo. Savour the joy of discovering new flavours every month with PIGNETO's six course Regioni Menu and featured pizza highlighting the cuisines of different Italian regions.
In October, explore one of Italy's richest food regions, Emilia Romagna, featuring handmade pasta with truffle bolognese and pizza with mortadella, crema di limone and pistachio finished with mozzarella and ricotta cheese.
The menu for November draws inspiration from the northern region Piemonte - famous for its wine, beef and delicacies of truffles. The Regioni Menu offers two beef dishes – thinly sliced veal in tonnato (tuna) sauce and red wine braised beef cheeks. No trip to Piemonte would be completed without a taste from maestro pizzaiolo Alessandro de Leo's truffle pizza.
Availability:
Emilia Romagna: October 1-31, 2021
Piedmont: November 1-30, 2021
Regioni Menu Price:JPY 13,000 (6 course)
Pizza Price: starting from JPY 3,950
Autumn Sights and Fall Flavours at THE LOUNGE
An Autumn Afternoon Tea
Starting this October, savour autumn flavours and a variety of artisanal sweets at THE LOUNGE against the backdrop of the Imperial Palace Garden's changing leaves. This multisensory Afternoon Tea features twelve signature sweets and savouries with chestnuts taking centre stage.
Executive Pastry Chef Yusuke Aoki creates two types of Mont Blancs delights made from Japanese waguri chestnuts and French marron chestnuts. First, a classic rendition of Mont Blanc with delicate noodles of waguri purée carefully piped and topped with a warm chestnut. While the second combines French marron with cassis confiture - a perfect balance between rich sweetness and light acidity. The featured autumn glass confectionery is the hojicha and apricot praline, which is layered with several delicious flavours such as hojicha, hazelnut, soybean, apricot, and chocolate. For savouries seasonal autumn ingredients were also included such as the porcini sandwiches made with pork rillettes and comte cheese, and the marinated lobster with persimmon, mikan orange, carrot purée, and sake jelly.
Availability: October 1 – November, 30 2021
Timings: Four seatings – 11:00 am-12:30 pm / 1:00-3:00 pm / 3:30-5:30 pm / 6:00-8:00 pm (last order of drinks is 30 minutes before the end time)
Price: Weekday JPY 6,300 (11:00 am seating), JPY 6,800 (1:00, 3:30, and 6:00 pm seatings)
Weekend JPY 7,000 (11:00 am seating), JPY 8,800 (1:00, 3:30, and 6:00 pm seatings)
JPY 1,000 Premium Japanese Tea Pairing
Mont Blanc x 2: Parfait & Tart
Named after the snowy mountain they resemble, Mont Blanc at THE LOUNGE comes in two indulgent delights: Mont Blanc parfait and take-away tart. Crafted by Chef Yusuke Aoki, savour every bite of this seasonal favourite layered with textures and flavours of sweet chestnut contrasted with lemon and apricot jelly, and rounded out by vanilla porcini scented ice cream. Continue the sweet chestnuts obsession at home with a Mont Blanc take-away tart featuring Japanese and western chestnuts.
Mont Blanc Parfait availability: October 1– November, 30 2021
Price: JPY 3,200
Mont Blanc Tart availability: October 1-31, 2021
Price: JPY 3,650 (12 cm) / JPY 4,750 (15 cm)
Reservations must be made at least 3 days in advance
A Luminous Glow and a Head and Foot Release at THE SPA
A realm of beauty and wellbeing, THE SPA invites guests to a Zen-inspired world that combines ancient healing with cutting-edge technology. Reawaken the skin and bloom with Luminous Glow - an ultra-advanced facial, designed to turn back the years. With age and everyday environmental stressors, this next-generation beauty treatment elevates skincare to a whole new level. A fragrant foot bath, followed by a back, neck and shoulder massage, sets the stage for this transformative treatment. Radio frequencies penetrate deep within the skin's sub-dermal layer, boosting collagen production and circulation; observe the lifting and firming results after the very first treatment. Dull skin is powerfully revitalised, while fine lines and wrinkles are noticeably softened, bringing back the skin's natural luminosity. Sink into deep relaxation with a Head & Foot Release and the sweet scent of the autumn floral, kinmokusei blossoms.
Luminous Glow Price: JPY 53,130 (120 minutes)
Head & Foot Release: JPY 26,565 (45 minutes)
The Halloween Spirit
From October 22 to 31, 2021, families and adults alike can get into the Halloween spirit. Kids will love participating in activities such as a special Trick or Treat Kids Stamp Rally. All guests can enjoy beautifully curated-themed floral by the in-house florist team, zero two THREE with the season's most eye-catching arrangements and purchase Halloween-inspired flower arrangements at their pop-up shop in THE LOUNGE from October 29–31, 2021.
Over at VIRTU, raise a toast to Halloween with four themed cocktails, including the aptly named Cavalier Sans Tête ("headless horseman"). Inspired by the Moscow Mule, this autumnal cocktail is crafted with vodka, Nikka apple wine, lime juice, sweetened ginger juice, topped with soda and a float of heavy Angostura bitters. Halloween-themed cocktails start at JPY 2,500 (alcohol beverage service is subject to government regulations).
Return Guest Benefits
Four Seasons Hotel Tokyo at Otemachi offers attractive welcome-back benefits to express its thanks for the continued patronage of guests. Those who stay at the Hotel through December 29, 2021 receive exclusive perks upon their next stay, including dining experiences, spa treatments and complimentary nights. Complete details are available on the website.
My Japan with Four Seasons
Enjoy generous welcome-back benefits by Four Seasons Japan, valid across both Hotels in Tokyo and one Hotel in Kyoto. Until December 29, 2021, returning guests receive exclusive perks such as welcome cocktails, room upgrades, and savings on dining and spa treatments.
Four Seasons Hotel Tokyo at Otemachi continues to operate with enhanced health and safety protocols through the Lead With Care program. Grounded in healthcare expertise, the program focuses on providing care, confidence and comfort to all Four Seasons guests and employees within the new COVID-19 environment.
Unless otherwise specified, the prices include consumption tax and service charge.
For dining reservations: 03 (6810) 0655
For spa bookings: 03 (6810) 0660
For accommodation queries: call 03 (6810) 0630
For any other information: 03 (6810) 0600
The Hotel can also be contacted via the Four Seasons Chat App
---
---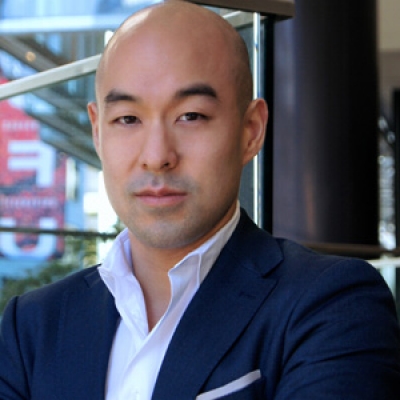 Shingo Kido
Director of Public Relations and Communications
1-2-1 Otemachi
Chiyoda-ku, Tokyo, 105-0021
Japan
---
Four Seasons Hotel Tokyo at Otemachi
PRESS KIT

Visit Four Seasons Hotel Tokyo at Otemachi Website