Back
A Season of Sky-High Festivities: Celebrate the Holidays with Four Seasons Hotel Tokyo at Otemachi
October 25, 2021,
Soaring high above the city streets, Four Seasons Hotel Tokyo at Otemachi is set to brighten the holidays with a selection of seasonal menus, special events and fabulous offers.
"This year, we're especially excited to introduce our Holiday Party Plans, designed for exclusive celebration amongst family, friends and business associates," says Regional Vice President and General Manager Andrew De Brito. "The season is really about bringing people together, raising a glass to acknowledge the past, and toasting to the future."
The Hotel's sky-high venues offer a sweeping backdrop of Imperial Palace views and Tokyo cityscapes. Award-winning chefs prepares contemporary specialties from France, while trademark Four Seasons hospitality elevates each moment. "Our team's craftsmanship and attention to detail creates unforgettable celebrations for guests," notes Andrew.
Starting December 3, 2021, guests can also enjoy the enchanting beauty of this year's Christmas tree in the Hotel reception, setting a warm and inviting mood for the festivities.
All Things Sugar and Nice: Holiday Sweets
Festive Afternoon Tea. Executive Pastry Chef Yusuke Aoki unwraps an exquisite spread in gorgeous Christmas hues. Sample sweet delights such as Stollen, Cassis Jure and Maron's Opera Cake. The dessert selection is complemented by glittering savouries, including Salmon & Cucumber Tartare with Caviar and Chicken Sandwiches with Truffles & Gold Leaf.
December 1, 2021 - January 5, 2022
JPY 9,800 (including welcome drink); add JPY 1,000 for Japanese tea experience
Timings: 11:00 am - 1:00 pm (last order 12:30 pm), 1:30-3:30 pm (last order 3:00 pm), 4:00-6:00 pm (last order 5:30 pm)
Festive Takeaway Sweets. Bring home Four Seasons artistry with these sweet creations - the perfect centrepieces for holiday parties, festive brunches, and sit-down dinners.
Christmas Cake. Crafted by Chef Yusuke, this signature cake wraps the richness of pistachios in classic Yuletide colours. Discover an amalgam of textures: smooth mousse, soft sponge and crispy pistachios. The aroma of hazelnuts further enhances the pistachio flavour, while red cherry compote and green pistachio cream set a Christmas mood.
JPY 6,500 for 12 centimetre cake, JPY 7,200 for 15 centimetre cake
A Traditional Stollen with a Tropical Twist. A German holiday bread, Stollen is typically savoured slowly, piece by piece, while waiting for Saint Nicholas. Having spent several years in Bali, Chef Yusuke includes pineapples for a touch of holiday island spirit and perhaps a warm tropical breeze during the colder season. Rum soaked raisins, pistachio, figs, cranberries, oranges and of course pineapples pack a densely rich Stollen making it the perfect holiday gift to be shared with close family and friends.
JPY 4,300 per loaf
Takeaway reservations open October 29, 2021

Pick up between November 1 and December 26, 2021

Reservation must be made at least 3 days before the desired date of receipt
Christmas Chocolate Bars. Unwrap rich cacao indulgence with this trio of jewel-like chocolate bars, artfully packed in a Four Seasons box. A medley of luxurious flavours awaits: the intensity of Baileys, the fragrant goodness of hazelnut praline, the sparkle of rose champagne, and the sweet-and-sour notes of berries.
JPY 4,500
Includes 3 flavours: Baileys (orange), Hazelnut Crunch (green), Berry and Rose Champagne (red)
Pick up between December 1 and 23, 2021

Reservation must be made at least 3 days before the desired date of receipt
Christmas Cakes and Gifts
Share the luxurious flavours of Four Seasons with loved ones in the form of souvenirs and gifts. Head to the Hotel website to browse and purchase cakes, cookies and chocolate boxes for Christmas celebrations.
A World of Flavours: Festive Gastronomy
Celebrate the holidays in Four Seasons style, above the clouds. The Hotel's world-class Chefs unveil glamorous gastronomic experiences, served in artistic settings and overlooking sweeping views of the Imperial Palace Gardens and Tokyo′s iconic cityscapes.
Sumptuous Seasonal Menu at est. Award winning Chef Guillaume Bracaval presents innovative French cuisine prepared with fresh produce and delicate techniques. The holiday tasting menu features Kumano beef from Wakayama, earthy root vegetables, and Guillaume's signature festive meat pie of duck, guinea fowl and pork all sourced within Japan and black truffles from France.
December 23-25, 2021
JPY 22,000 for 6 course lunch, JPY 45,000 for 9 course dinner
Italian Holiday Feast at PIGNETO. Chef Yoshihiro Kigawa draws on his years in Sicily, Milan and Florence to recreate heart-warming holiday dishes from Italy. Savour a Maltagliati with classic Christmas ingredients such as chestnuts and cappone. Rossini, the main course, is composed of a carefully prepared and beautifully decorated beef fillet.
December 23-25, 2021
JPY 17,000 for 6 course
Christmas Cocktails at VIRTÙ. Raise a toast to Christmas with festive cocktails, backdropped by the twinkling lights of Tokyo. Crafted by expert mixologists at VIRTÙ, these original concoctions blend classic French flavours with Japanese ingredients and modern techniques. Savour a perfect balance of sweetness and acidity with ingredients such as hibiscus tea, gin, lemon lime and cinnamon syrup. Also on the menu: 12th Night Swizzle, a dazzling red cocktail, and Traditional Eggnog with a Four Seasons touch.
December 6-31, 2021
Starting from JPY 2,800
Holiday Party Plans. Host splendid holiday gatherings with the Hotel's fabulous Party Plans. Whether it is a family brunch, a cocktail party with close friends or a year-end business event, sky-high spaces offer the perfect setting for private celebrations. Savour authentic Italian or contemporary French fare by award-winning chefs, alongside crafted cocktails by Lead Bartender Joshua Perez and an array of Champagne carefully curated by Head Sommelier Takeshi Shimura.
The Hotel's experienced team will guide guests towards the ideal venue and package, based on the number of guests and occasion.
December 1-31, 2021
Available for gatherings of 4-10 guests
est: JPY 35,000 for 6 course, 6 glasses of wine
PIGNETO: JPY 16,900 for 3 course, 3 glasses of wine
VIRTÙ: JPY 12,500 for 1 glass of Champagne, 3 cocktails
We Wish You a Merry Christmas: Fun for Kids
The Hotel welcomes families to discover a magical winter wonderland and join in for some festive fun.
Christmas Stamp Rally. With a stamp rally received upon check-in, young guests can collect stamps and discover different parts of the Hotel as they chat with friendly staff members and take cool pictures. Those who complete the rally win a delightful Christmas sweet.
December 19-26, 2021
For staying guests ages 3 and above
Kids in the City. Filled with engaging toys and games, this indoor playzone will be open for young guests during Christmas time. While the kids are playing happily with their new friends, parents can unwind at THE SPA or enjoy Festive Afternoon Tea.
December 24-27, 2021
For staying guests ages 4-12. Inform the Hotel when making a reservation.
Ring in the New Year: Glittering Celebrations
Countdown Soirée. Head to VIRTÙ for a glamorous finale to 2021. The Paris-meets-Tokyo bar promises a sparkling soirée, framed by dramatic night-time views of Tokyo. With a live DJ to set the rhythm, guests can toast the night away.
December 31, 2021
Minimum table charges for the night: 2 people JPY 40,000, 3-4 people JPY 60,000, private room JPY 100,000
New Year's Eve Dining. On the last day of the year, explore a selection of indulgent menus at Four Seasons. These delectable dishes are made with the finest Japanese seafood, meats and produce, all sourced from long-trusted vendors.
December 31, 2021
PIGNETO: JPY 18,000 for 6 course
est: JPY 22,000 for 6 course lunch, JPY 45,000 for 9 course dinner
New Year's Day Breakfast. Stay over night and welcome the first days of 2022 with traditional New Year specialties. The elegant setting of PIGNETO offers stunning views of the Imperial Palace Gardens with Mount Fuji in the distance.
January 1-3, 2022
JPY 5,500
Festive Treats: End-of-Year Gifts      
Himekomatsu Oil Head / Foot Release. With the arrival of winter, THE SPA invites guests to experience the healing powers of Himekomatsu. With its warming and calming properties along with the use of acupoints and heated stones, Himekomatsu helps restore imbalances caused by the cooler winter temperatures. Create a deeper sense of relaxation with this season's Jerusalem artichoke herbal tea to conclude the restorative treatment.
November 1 - December 31, 2021
JPY 26,565 (45 minutes)
New Year's Lucky Bag. THE SPA has curated a selection of blissful products for relaxation and restful sleep. Bring home pampering treats such as diffusers, pillow mists and signature Four Seasons Hotel pyjamas, beloved for their soothing feel. Those who purchase a lucky bag also receive a complimentary 15-minute extension on their next treatment at THE SPA, valid until March 2022.
December 20, 2021 - January 9, 2022
JPY 32,560 (limited stocks for the season)
Inclusions: NEOM Diffuser, Diffuser Refill, Pillow Mist, Four Seasons Hotel Limited Pyjamas, Tote Bags, Spot-Billed Duck Plush Toys
Four Seasons Prepaid Hotel Card. Perfect as gifts for loved ones or oneself, these limited-edition cards are for use across Four Seasons Hotel Tokyo at Otemachi. Celebrate any occasion with a range of luxurious lifestyle experiences – from dining and drinks, to wellbeing and retail. During festive season, top-ups of JPY 100,000 will receive an additional credit of JPY 15,000.
Note: 15 percent service charge and consumption tax will be added to the above-mentioned charges. For takeaway products, only consumption tax will be added.
---
---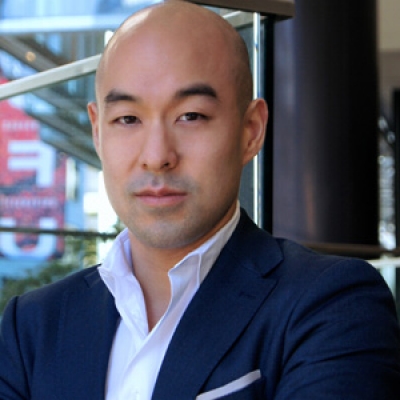 Shingo Kido
Director of Public Relations and Communications
1-2-1 Otemachi
Chiyoda-ku, Tokyo, 105-0021
Japan
---
Four Seasons Hotel Tokyo at Otemachi
PRESS KIT

Visit Four Seasons Hotel Tokyo at Otemachi Website