Back
Celebrate Global Wellness Day with Four Seasons Hotel Tokyo at Otemachi
Save the date! This June 12, discover an array of inspiring wellness activities at Tokyo's premier lifestyle destination
June 4, 2021,
At a time when the world is grappling with unique challenges and a sense of uncertainty, it is hard to overstate the importance of self-care. The research is clear: a healthy lifestyle can boost immunity, longevity and happiness. Bringing attention to one's personal wellbeing is the first step towards living better and discovering one's best self.
On June 12, 2021, Four Seasons properties around the world will celebrate Global Wellness Day with complimentary activities that promote physical, mental and emotional health. Dedicated to living well, this day offers an opportunity to pause and ask: "How can I live a healthier, more mindful and happier life?" Exploring new and inspiring experiences can increase one's awareness and motivation around wellbeing – not just for a single day, but also for the remaining 364 days of the year.
At Four Seasons Hotel Tokyo at Otemachi, in-house guests as well as local members of THE SPA can participate in complimentary programming through the day on June 12 – from yoga and sound immersion, to adrenaline-pumping workouts. Designed to restore and refresh mind, body and spirit, these experiences are hosted throughout the Hotel's spacious venues. The Four Seasons team has also partnered with expert instructors from IGNITE YOGA STUDIO, singing bowl artist Yoshida Junichi and Reverend Aoe of Ryokusenji Temple to deliver transformative wellbeing experiences.
Japan has a long, rich history of wellness-oriented foods, rituals and mindsets. Just think of the superfoods featured in traditional meals, the healing powers of ofuro and onsen, and revered concepts such as wabi-sabi and shinrin yoku. "Although wellbeing has deep roots in Japanese heritage, Tokyo's fast-paced lifestyle can make it difficult to integrate these practices into one's daily routine," notes Andrew Debrito, Regional Vice President and General Manager. "Our curated activities give guests a chance to slow down, let go of anxiety and feel good, even if it's just for a few hours. Hopefully, this will inspire them to continue their journey towards living better."
Celebrate Global Wellness Day with the following complimentary experiences at Four Seasons Hotel Tokyo at Otemachi. Guests are requested to bring their own training wear and shoes.
7:45–8:00 am: ENERGIZE with healthy wake-me-up smoothies, starring the refreshing flavours of citrus.
8:00–9:15 am: AWAKEN with yoga and meditation by IGNITE YOGA STUDIO, focused on deep breathing and slow movement. For guests unable to attend in person, this session will be broadcast on Four Seasons Hotel Tokyo at Otemachi Instagram Live Feed.
9:15–9:45 am: DETOX with fresh fruits and herbal teas, expertly paired by the Resident Tea Sommelier.
10:00–11:00 am: HEAL with the Crystal Bowl Sounds of Deep Self-Love Immersion, a sound meditation orchestrated by Yoshida Junichi, a spiritual master and singing bowl artist whose techniques are based on Adler psychology. The use of beautiful crystal bowls relaxes mind, body and soul.
11:15 am – 12:15 pm: SENSE with a Zen Eating Meditation led by Brother Aoe of Higashi Honganji Temple. Hosted in Social Room, this experience examines the spiritual origins of food over a tailored three-course menu paired with healthy non-alcoholic drinks.
2:30–3:15 pm: WARM-UP with an invigorating jog around the lush Imperial Palace Gardens. In case it is a rainy day, the Hotel's trainers will lead participants in an indoor stretching session.
4:30–5:30 pm: ENERGIZE with IGNITE FIT, a high-octane session by IGNITE YOGA STUDIO that combines aerobics and muscle training.
5:30–6:00 pm: RECONNECT with handcrafted mocktails and Italian nibbles. The perfect reward after a day of self-care and wellness.
All day: NOURISH with A Taste of Wellness at PIGNETO, the Italian restaurant. Start the morning with a smoothie shooter, and enjoy a featured Global Wellness Day nutrient-dense dish for lunch and dinner.
The Hotel is also focusing on the wellbeing of its own employees. "At Four Seasons, our people are at the top of our priority list," notes Andrew. "A happy, healthy team means a happy, healthy workplace. Only when we treat each other well can we do the same for our guests." The staff canteen features a plant-based wellbeing menu all week long, while fitness instructors conduct yoga and stretching sessions. On June 12, all team members will participate in a lucky draw – the lucky winner gets a day pass to the coveted Four Seasons fitness centre.
For reservations, RSVP to Spa.Otemachi@fourseasons.com. All activities are available on first come first serve basis until availability lasts.
---
---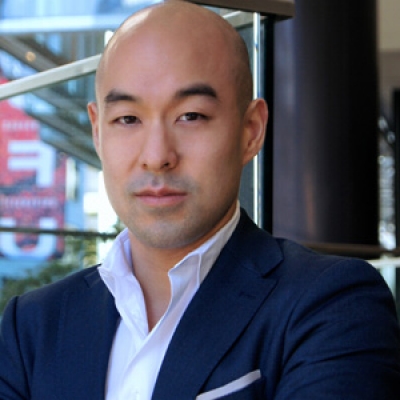 Shingo Kido
Director of Public Relations and Communications
1-2-1 Otemachi
Chiyoda-ku, Tokyo, 105-0021
Japan
---
Four Seasons Hotel Tokyo at Otemachi
PRESS KIT

Visit Four Seasons Hotel Tokyo at Otemachi Website