Back
Double the Magic: Four Seasons Hotel Tokyo at Otemachi Opens Two Sky-High Terraces
From energising breakfasts to glittering nightcaps – and everything in between
March 15, 2021,
Celebrate the arrival of spring with alfresco drinks and dining at Four Seasons Hotel Tokyo at Otemachi. With two panoramic terraces set to open on March 15, 2021, the Hotel offers an array of new experiences for guests: meet for breezy breakfasts, linger over sun-soaked lunches, and raise a toast to twilight with aperitivo. With unparallelled views of the city skyline and Imperial Palace Gardens (and even Mount Fuji on a clear day), these rooftop venues take sky-high gastronomy to a whole new level.
What's new at the est terrace?
Season's Best: New Spring Menus. Discover newly-designed lunch sets and omakase by Michelin-starred Chef Guillaume Bracaval, who combines French techniques with impeccable ingredients from the Japanese terroir. Brimming with the abundance of sea and land, the menu features seasonal stars such as snow crab, wild trout, venison and citrus. "My favourite is the sea perch, which we source fresh from Hokkaido," says Chef Guillaume. Sample this flavourful fish as carpaccio with herbs and ponkan orange, or enjoy it paired with fragrant vegetables and a heavenly cream sauce.
Connoisseurs of meat can savour the boeuf arlequin, a medley of wagyu beef, yuzu koshu and red wine sauce; or côte de veau dorée, veal rib paired with the rich, nutty notes of Parmigiano-Reggiano. Framed by sweeping cityscapes, the terrace at est is perfect for everything from an impressive business lunch to a memorable afternoon with loved ones.
Set lunch: JPY 7,500 for two courses, JPY 10,000 for three courses; JPY 16,500 for Omakase
Dinner: JPY 20,000 for Saison, JPY 25,000 for Terroir
Café Gourmand: Artful Confectionaries. Extend the sunlit celebration with light desserts, served alongside tea and coffee – a classic French tradition. Under the expert touch of Pastry Chef Michele Abbatemarco, each sweet treat is composed like a work of art and plated with precision. Taste fresh madeleines, hot from the pan, and vibrant delights such as macaroons and sorbet. Drawing inspiration from Mont Blanc, Chef Michele's merveilleux is an intricate symphony of coffee meringue, chestnut mousse, citrus cream, mikan juice, caramelised chestnuts and hazelnuts.
Available from Friday to Sunday, 2:00 to 5:00 pm
Bubbles in the Sky: Santé Apéro! As the setting sun paints the sky with magical hues, meet for alfresco apéritif hosted at est's terrace. "L'apéritif, c'est la prière du soir des Français," describes Restaurant Manager Jonathan Montolieu. "The apéritif is the evening prayer of the French." A time-honoured ritual, apéritif in France is the chance to slow down, imbibe beverages with a few light snacks and engage in leisurely conversation. Gaze out at dramatic views of Tokyo while sipping free-flow Champagne and curated cocktails by VIRTÙ Head Bartender Joshua Perez for two glorious golden hours – perfect for a pre-dinner gathering with colleagues or friends.
Available Thursday to Tuesday from 5:30 to 7:30 pm (last order at 7:00 pm)
JPY 10,000 for Bollinger Champagne and cocktails, JPY 15,000 for Henriot Rosé Champagne (free flow for two hours)
What's new at the PIGNETO terrace?
Gourmet Mornings: Breakfast is Open. Walk-in guests are now welcome to enjoy breakfast at PIGNETO. Make the most of crisp springtime mornings with an energising menu featuring fresh-brewed artisanal coffees and baked treats fresh out of the oven. Breakfast on the terrace comes with a front-row seat to Tokyo's seasonal splendour - what better place to start the day?
Available daily from 7:00 until 10:30 am (last order at 10:00 am)
Italian Summer: Leisurely Lunches. When at PIGNETO, take a leaf out of the Italians' book. Alfresco lunches at this outdoor spot invite guests to slow done, savour each bite and soak in the feeling of abbondanza (a life of plenty). Chef Yoshihiro Kigawa presents the classics as well as unusual heritage recipes, crafted with premium Italian and Japanese ingredients. Be sure to sample the Chef's top recommendations as well as handcrafted pizzas by maestro pizzaiolo Alessandro de Leo – gamberoni alla griglia (grilled shrimp) and capricciosa pizza with prosciutto cotto (cooked ham) and artichokes.
Available daily from 11:30 am until 5:00 pm (last order at 4:30 pm)
See and Be Seen: Aperitivo Hour. As the sunshine mellows and the skyline lights up, head to the coolest terrazza in town. Visualised by Executive Chef Marco Riva from Italy, this aperitivo hour channels the vibe of Milan in the 1980s – breezy, stylish and perfect for people-watching. Discover a free-flow selection featuring all-time favourites such as Aperol Spritz, Negroni and Prosecco, along with cicchetti (Italian bites).
Available daily from 5:30 to 7:30 pm (last order at 7:00 pm)
JPY 9,000 (free flow for two hours, including a plate of cicchetti)
All prices are net and in Japanese Yen. To make reservations or for enquiries, contact Four Seasons Hotel Tokyo at Otemachi via Four Seasons Chat or call +81 3 6810 0600.
---
---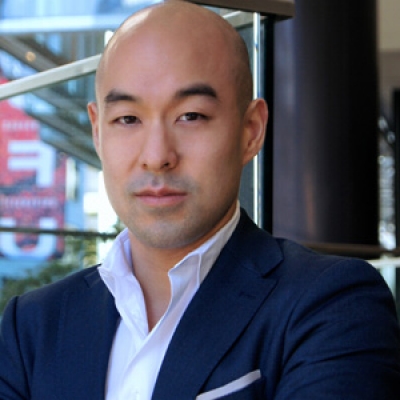 Shingo Kido
Director of Public Relations and Communications
1-2-1 Otemachi
Chiyoda-ku, Tokyo, 105-0021
Japan
---
Four Seasons Hotel Tokyo at Otemachi
PRESS KIT

Visit Four Seasons Hotel Tokyo at Otemachi Website