Back
Spring Has Sprung! Four Seasons Tokyo at Otemachi Presents a Bouquet of Seasonal Experiences
Celebrate the spring season and sunshine at this lifestyle destination above the clouds
April 19, 2021,
Clear skies, warm sunshine and delicate blossoms dancing in the breeze: Tokyo is magical in spring. Four Seasons Hotel Tokyo at Otemachi welcomes the city's favourite season with an array of signature experiences: sky-high gastronomy, uplifting spa therapies and irresistible staycation offers. These seasonal delights are sure to put a spring in the step and a smile on the face.
THE LOUNGE
Teas in Bloom. A tea-themed Afternoon Tea that bridges east and west. Executive Pastry Chef Yusuke Aoki crafts an enchanting ensemble of sweets and savouries, infused with classic English teas and springtime flavours. Taste creations such as smoked salmon sandwiches with cucumber and Earl Grey, and apricot tart with lavender tea cream, complemented by finely-brewed Japanese teas and unmatched views of the Imperial Palace Gardens.
Seatings at 11:00 am, 1:00 pm and 3:30 pm
JPY 8,855
Sweetest Spring. Chef Yusuke and his team present a gallery of new desserts, artfully composed with fresh seasonal ingredients. Be sure to try the citrus cheese parfait, an intricate delight made from yuzu lemon jelly, yuzu passion crémeux, cream cheese chantilly, rosemary ice cream and citrus granite.
All-Day Bakery. Discover a revolving selection of baked treats, served in the airy, light-filled environs of THE LOUNGE. The bakery menu is now available through the day – ideal for breakfast, a midday snack or an after-work treat for Otemachi's executives.
From 11:30 am to 5:30 pm
Starting from JPY 385
PIGNETO
Italy in the Sky. At PIGNETO's panoramic outdoor terrace, guests are invited to savour each sip and bite, soaking in the feeling of abbondanza (a life of plenty). Savour gourmet breakfasts, leisurely lunches and stylish aperitivi – all with a front-row seat to Tokyo's springtime splendour.
Breakfast: from 7:00 am until 10:30 am (last order at 10:00 am)
Lunch: from 11:30 am until 5:00 pm (last order at 4:30 pm)
Aperitivo: from 5:30 to 7:30 pm (last order at 7:00 pm), JPY 9,000 (free flow for two hours, including a plate of cicchetti)
Regional Sojourn: Series. Starting this April, PIGNETO will transport diners to a different region of Italy each month. The journey begins in Veneto, an area with centuries of culinary history. Chef Yoshihiro Kigawa designs an entirely-plated menu around Italian ingredients at their peak during this time of year. Taste specialties such as bigoli pasta with white asparagus and duck ragù, and roasted beef filet with Venetian-style liver sauce. Also on offer, a selection of handpicked wines from the region. In May, the spotlight moves to Liguria, featuring local ingredients such as basil and string beans.
Available April 2021 onwards
JPY 13,000 (six courses)
Mother's Day Celebration. Come together and pamper Mamma with a family-style menu that celebrates sharing and caring. Along with a luscious cake, mothers will receive carnations and photographs, compliments of Four Seasons.
Available on May 8 and 9, 2021 for lunch and dinner
JPY 13,000 (four courses)
VIRTÙ
Afternoons at VIRTÙ. Friday and Saturday afternoons are the new weekend nights at VIRTÙ, the Hotel's glamorous Paris-meets-Tokyo bar. Head Bartender Joshua Perez teams up with award-winning Executive Pastry Chef Yusuke Aoki to brew up a magical spread: seven spirited (and spirit-free) tea and coffee cocktails, paired with an array of sweets and savouries that blend classic European teas with springtime flavours. Featuring a 90-minute free flow, afternoons at VIRTÙ promise to keep spirits high and pinkies up – all to the backdrop of stunning views across the capital city.
Available on Friday and Saturday from 1:00 to 5:00 pm
JPY 5,693 (includes 90 minutes of free flow)
est
France in the Sky. Framed by views of the city skyline and Imperial Palace Gardens (and even Mount Fuji on a clear day), the rooftop terrace at est is ideal for sun-sparkling celebrations. Michelin-starred Chef Guillaume Bracaval combines French techniques with Japan's seasonal bounty from land and sea. Linger on for light desserts with tea and coffee – a classic French tradition that shines under the masterful touch of Pastry Chef Michele Abbatemarco.
Set lunch: JPY 7,500 for two courses; JPY 10,000 for three courses; JPY 16,500 for omakase
Dinner: JPY 20,000 for Saison, JPY 25,000 for Terroir
Café Gourmand: from Friday to Sunday, 2:00 to 5:00 pm
Santé Apéro! "The apéritif is the evening prayer of the French," in the words of Restaurant Manager Jonathan Montolieu. A time-honoured ritual, apéritif in France is the chance to slow down, imbibe beverages with light snacks and engage in leisurely conversation. Sip free-flow Champagne and curated cocktails by Head Bartender Joshua Perez for two glorious hours, as the sun paints the sky with golden hues.
Available Thursday to Tuesday, from 5:30 to 7:30 pm (last order at 7:00 pm)
JPY 10,000 for Bollinger Champagne and cocktails, JPY 15,000 for Henriot Rosé Champagne (free flow for two hours)
Wine and Dine Discovery: Series. Designed by Chief Sommelier Yuta Yoshida and Chef Guillaume Bracaval, this six-month journey introduces patrons to Japan's finest wine-growing prefectures. Explore native grape varietals, learn about local winemakers and compare Japanese wines with those from France and the New World. Afterwards, enjoy an innovative French dinner paired with wines from the chosen prefecture.
Scheduled once a month from April to September; starts April – Hokkaido (find the complete schedule here)
Wine class from 5 pm to 6 pm at Social Room; wine paired dinner from 6:00 to 7:30 pm at est
JPY 25,000 per person, maximum 8 guests
For reservations, call est at +81 3 6810 0668 or email est.otemachi@fourseasons.com
Collaboration with Chef Hiroyuki Sato. Join two award-winning chefs for a gastronomic adventure that brings together the best of France and Japan. Chef Guillaume Bracaval teams up with Chef Hiroyuki Sato, who clinched multiple Michelin stars while at Sushi Tokami and now runs the much-lauded Hakkoku in Ginza. The collaborative menu features a curation of sushi, maki and sashimi, alongside a French base of meats and vegetables. Wine and sake pairing enhances each course.
Available May 1, 2021

Lunch: seatings at 1:00 noon and 1:00 pm, JPY 25,000
Dinner: seatings at 6:00 and 7:00 pm, JPY 38,000
Sake and Wine Pairings: JPY 15,000
SPA
Sakura Uzuki. Awaken all five senses with the pure energy and vitality of cherry blossoms. Using rose quartz and sakura essential oil, this reviving scrub and rhythmic massage releases muscle stiffness and ends with a scalp treatment that welcomes deeper sleep.
Available daily for April 2021

JPY 53,130 (120 minutes): sakura foot ritual, sakura scrub, rose quartz full body massage, scalp treatment
Uraraka Satsuki. Align with the season of fresh green. In this rebalancing ritual, a Four Seasons therapist uses customised pressure to ease tense sympathetic nerves and strengthen the body's UV resistance barrier. Natural green oils refresh body and spirit.
Available daily for May 2021

JPY 53,130 (120 minutes): foot ritual, scrub, full body massage, foot treatment
Suzukure Minazuki. Drawing on the power of aqua and ocean pearls, this nerve balancing treatment infuses the body with the freshness and energy of springtime. A mineral-rich exfoliation softens the skin, followed by targeted palm pressure to remove excess body fluid and regenerate skin cells. As the final step, a signature marma massage restores emotional balance.
Available daily from June 2021

JPY 53,130 (120 minutes): foot ritual, scrub, full body massage, marma massage
Spa and Go. A weekday wellness package for Otemachi's executives to recharge. Enjoy a personalised 45-minute spa treatment to target fatigue and stress, followed by a healthy takeaway salad. Express pressing included.
Available Monday to Friday, from 11:00 am to 2:00 pm
JPY 25,300
Time Out Day Pass. Relax and rejuvenate at the Hotel's inspiring wellness facilities. Guests can spend hours enjoying the panoramic indoor swimming pool: have an invigorating swim, laze by the poolside and cool off in mist chairs between dips. The Day Pass also offers access to the gym, whirlpool, steam sauna and ofuro (Japanese baths).
Staycations
Weekday Special. Planning a staycation in Tokyo? Four Seasons invites families to book a second room for the kids, with 50 percent savings. Overnight stays from Sunday to Friday some with several perks: welcome drinks at VIRTÙ and daily breakfast, at PIGNETO or in the room.
Starts from JPY 38,250 for a double room (exclusive of tax and serve charge)
Let's Tea! Take afternoon tea to new heights with this superb offer. Along with an accommodation upgrade, enjoy daily breakfast and seasonal afternoon tea for two. Perks like overnight self-parking and early check in at 1:00 pm are ideal for a staycation.
Starts from JPY 57,000 for a double room (exclusive of tax and serve charge)
Stay Local. Unwind and recharge with a getaway in the heart of Tokyo. Enjoy daily breakfast and dinner for two, either in the room or at PIGNETO. This package includes early check-in at 10:00 am and complimentary drop-off service within a three-kilometre radius of the Hotel.
Starts from JPY 6,000 for a double room (exclusive of tax and serve charge)
All prices are net and in Japanese Yen. To make reservations or for enquiries, contact Four Seasons Hotel Tokyo at Otemachi via Four Seasons Chat or call +81 3 6810 0600.
---
---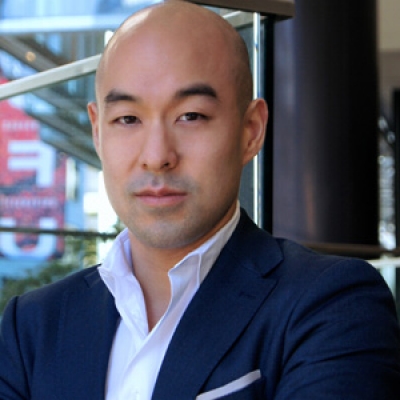 Shingo Kido
Director of Public Relations and Communications
1-2-1 Otemachi
Chiyoda-ku, Tokyo, 105-0021
Japan
---
Four Seasons Hotel Tokyo at Otemachi
PRESS KIT

Visit Four Seasons Hotel Tokyo at Otemachi Website