Back
Winter Celebrations Above the Clouds at Four Seasons Hotel at Tokyo Otemachi
A crisp chill in the air, blue skies and cotton-ball clouds: winter is the ideal time to enjoy the dynamic cityscapes of Tokyo
December 10, 2021,
As the New Year begins, Four Seasons Hotel Tokyo at Otemachi unveils a calendar of winter-inspired celebrations – from seasonal gastronomy brimming with the bounty of land and sea, to enchanting Valentine's Day experiences. THE SPA offers indulgent rituals, designed for warmth, hydration and revitalisation.
"We have curated some very special experiences for our guests to begin 2022 on a memorable note," says General Manager Andrew De Brito. "Whether you want to savour a delectable meal with family or enjoy a romantic staycation with your loved one, we are here to make each moment remarkable."
Backdropped by sensational views of the Imperial Palace Gardens and Tokyo city, the Hotel's restaurants and bar are helmed by an award-winning team and elevated by thoughtful design. A superb collection of art unfolds across the property, showcasing a blend of Japan's artistic traditions and modern European aesthetics.
Join an exciting array of winter celebrations at this sky-high sanctuary.
Accommodation
Celebrate with Four Seasons. Filled with indulgences such flowers, handcrafted chocolates and in-room decorations, this fabulous offer is perfect for every occasion – from anniversary celebrations to birthday staycations. Sky-high views and the sparkle of Champagne makes each stay even more memorable.
Inclusions:
Daily breakfast for two
Bottle of champagne (one bottle per stay)
Box of flowers
Box of handcrafted chocolates
Prepaid card for Four Seasons Hotel Tokyo at Otemachi with a value of JPY 5,000 upon departure
December 10 to June 30, 2022
est
Homage to Anglerfish: Winter Menu. Taste the seasonal bounty of Japan through Chef Guillaume Bracaval's handpicked ingredients and creative dishes. In November 2021, est was recognised for its exceptional gastronomy with one Michelin star.
Woven with seasonal inspirations, the new menu makes particularly good use of anglerfish, a symbol of winter in Japan. Procured from Hakodate, the fish is prized for its highly elastic texture and exquisite flavour. The highlight is a main course in shades of deep blue and green, created in the image of a fish swimming powerfully in the harsh winter ocean of the north. Chef Guillaume has also created an original sauce with anglerfish and garland chrysanthemum, the exciting result of several innovative kitchen experiments.
Lunch (5 courses), JPY 12,500
Chef's Omakase Lunch: Emotion (8 courses), JPY 20,000
Chef's Omakase Dinner: Saison (9 courses), JPY 25,000 / Terroir (10 courses), JPY 30,000
est x Hakkoku: Four Hands Collaboration. Back by popular demand, Chef Guillaume Bracaval and Chef Hiroyuki Sato of Hakkoku team up once again to bring together the best of France and Japan – this time with sake and wine pairings. Feast on a curation of seasonal sashimi, maki and sushi, alongside innovative French cuisine. Available only for one day.
January 21, 2022
Lunch seating at 12:00 noon, 12:30 pm and 1:00 pm, JPY 25,000
Dinner seating at 6:00 pm, 6:30 pm and 7:00 pm, JPY 38,000
Giro Del Giappone: A Tour of Japanese Ingredients. Inspired by the popular cycling race, Giro d'Italia, Chef Yoshihiro Kigawa presents Giro Del Giappone (Tour of Japan), a monthly menu series rooted in traditional Italian recipes featuring ingredients from Japan's region.
The first "race" of Giro Del Giappone transports diners to the northern island of Hokkaido. Taste the essence of the region through its flavourful vegetables and abundant seafood. Chef Kigawa crafts an exquisite terrine, threaded with local black truffles and two iconic Hokkaido ingredients – Inca Awakening potatoes and ocean scallops.
In February, the "race" travels south to Kagoshima, a city on Kyushu island. Here, Chef Kigawa found the earliest arrival of certain springtime ingredients in Japan. Taste an early spring on the plate with Satsumadori chicken, boasting a firm texture and robust flavour, and pasta brimming with end-of-winter favourites such as bamboo shoots and green peas.
PIGNETO's monthly selection of Italian wines by the glass is perfect for discovering new vino. In January, taste Sassicaia, a red wine known as the treasure of Italy, and Cervaro Della Sala, a critically acclaimed white wine. In February, sample Barolo Ceretto, praised as the king of Italian reds, and Soave Classico Riserva La Rocca, a highly regarded white.
Giro Del Giappone Hokkaido: January 6-31, 2022
Giro Del Giappone Kagoshima: February 1-28, 2022
Set menu (6 courses), JPY 14,000
Monthly wine from JPY 4,500
Romance in Rome: Valentine's Day Gourmet Menu. Chef Kigawa and his team present a sensational Valentine's journey for couples who love to eat together. Share specialties such as the beef tenderloin, served with a rich dark chocolate sauce that sets the stage for romance. Conclude with a magical dessert experience by Executive Pastry Chef Yusuke Aoki, an award-winning confectioner. Dramatic night views of Tokyo infuse the dining experience with glamour.
February 14, 2022
Set menu (6 courses), JPY 18,000
VIRTÙ
A Sip for Every Season: Micro-Seasonal Cocktails. Taste sensual cocktails that marry Japanese ingredients and techniques with classic French flavours. VIRTÙ's experienced mixologists take an innovative approach to seasonal cocktails, dividing the country's four major seasons further into 12 micro-seasons. This means patrons can sample new drinks each month, crafted with the tastiest in-season flavours.
Through January, discover a selection of cocktails centred around yuzu and Amaou strawberries. Eyes Bright, for instance, blends the sour taste of yuzu with the sweetness of strawberry and the tart notes of apple vinegar. In February, the focus shifts to Kinkan (Asian kumquat) and Beni Hoppe strawberries. Setting the tone for a magical Valentine's is Strawberry Night, a ruby-hued cocktail crafted with strawberries, cacao liqueur, gin, vanilla syrup and French absinthe. Framed by glittering cityscapes, this atmospheric bar conjures Parisian glamour in the heart of Tokyo.
Monthly Cocktail from JPY 2,600
Strawberry and Chocolates: Winter Afternoon Tea. Savour Tokyo's favourite winter fruit across seven stunning creations. Crafted by Executive Pastry Chef Yusuke Aoki, these delicate desserts are studded with pink rose petals and jewel red berries, with heart-shaped chocolates to lend a charming touch.
Banquet Chef Satoru Hirano unveils creative savouries in hues of green and white, representing budding vegetation in the snow, waiting for the arrival of spring. Warm and welcoming, the Afternoon Tea at Four Seasons offers the perfect chance to create vibrant new memories on cold winter days.
January 6 to February 30, 2022
Seating at 11:00 am, 1:30 pm, 4:00 pm, 6:30 pm
JPY 8,800, additional JPY 1,000 for Japanese tea experience
Takeaway Cakes and Gifts
Strawberry Tart: Takeaway Pastry. Bring home Four Seasons artistry with this brilliant strawberry tart, decorated like a floral bouquet. Crisp, fragrant and brimming with succulent strawberries, this sweet creation is an absolute delight – no matter where one has it. Perfect as a New Year gift for loved ones, or a special treat for oneself.
Available for takeaway January 6 to 31, 2021
12 centimetres, JPY 5,000 / 15 cm, JPY 6,800
Reservations must be made at least 3 days before the desired date of delivery.
Gifts of Love Passion Bonbons – St. Valentine Chocolate Bon Bons: Say "I love you" with a boxful of magical bonbons, wrapped in passion, artistry and the finest chocolate. Crafted by award-winning Executive Pastry Chef Yusuke Aoki, the jewel-like bonbons come in luxe flavours.
Available for takeaway February 1-14, 2022
JPY 4,800
Orders can be placed at online
Warm and Detox. Begin with a ginger foot bath and ginger tea to improve blood circulation, setting the stage for a wonderfully warming ritual – perfect for cold months. Rebalance from within as hot stones placed on vital points boost the flow of energy throughout the body. The volcanic stones absorb negative energy and connect guests with the earth's healing properties, while jade improves circulation and lymphatic drainage. Conclude with a purifying chakra ceremony, creating a profound sense of calm.
Ultra-Hydration. Focused on face and body moisturisation, this treatment addresses the dehydrating effects of winter. Sink into blissful hydration with a head-to-toe wrap of body butter: magnesium moisturises the skin, while safflower and jojoba oil replenish it with vitamins and minerals. The natural ingredients and relaxing fragrances of NEOM products evoke a state of deep relaxation and contentment.
---
---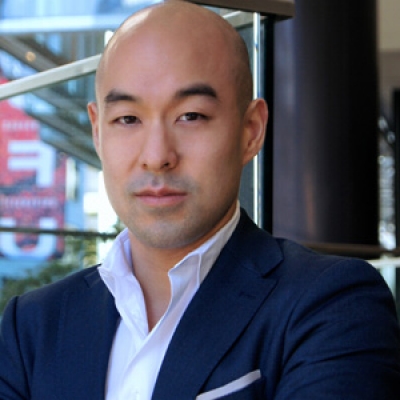 Shingo Kido
Director of Public Relations and Communications
1-2-1 Otemachi
Chiyoda-ku, Tokyo, 105-0021
Japan
---
Four Seasons Hotel Tokyo at Otemachi
PRESS KIT

Visit Four Seasons Hotel Tokyo at Otemachi Website