Back
Celebrate Earth Hour with Candlelit Dinner at est at Four Seasons Hotel Tokyo at Otemachi
Sparkling with a newly acquired Michelin star, the eco-conscious restaurant pays homage to nature's gifts
March 11, 2022,
Glimmering candles set the stage for Earth Hour dining at est, with an intricately designed menu by Chef Guillaume Bracaval and his award-winning team. Recently awarded one Michelin star, the sky-high restaurant at Four Seasons Hotel Tokyo at Otemachi serves innovative French cuisine inspired by the Japanese terroir.
On March 26, 2022 starting at 7:30 pm, all electrical lights will be switched off as est joins individuals and organizations around the world to mark Earth Hour. The restaurant will be illuminated with the glow of candles – an atmospheric setting in which to enjoy the special Terroir and est course menus, woven around the bounty of land and sea.
Diners can savour all the pleasure of fine dining – along with the satisfaction of knowing their meal is good for the planet. Chef Guillaume's eco-friendly offerings will include signature specialties such as Tofu Cheese, animal-free and made from local soybeans, and "Chawan-Mushi," wherein vegetable trimmings are used to enrich the flavours of the dashi broth.
Dishes will be paired with responsibly sourced wines by Chef Sommelier Takeshi Shimura, including Drappier Champagne, an estate known for its organic, natural and carbon-neutral wine production methods.
Date: March 26, 2022
Dinner: 5:30 to 9:00 pm (last order at 7:00 pm)
Terroir course menu: JPY 25,000 per person
est course menu: JPY 30,000 per person
Locally-Sourced Ingredients
"At est, we try to honour the earth every day," says Chef Guillaume, noting that the restaurant has implemented several eco-conscious practices since its inception.
At the top of the list is ethical procurement, with the team sourcing nearly 95 percent of their ingredients from within Japan. Reflecting a soil- and sea-to-table approach, menus are designed around high-quality seasonal produce – from fresh-caught fish supplied by a fisherman on Kyushu island, to more than fifty varieties of citrus grown on a farm in Wakayama prefecture.
The creative desserts by Pastry Chef Michele Abbatemarco are also made with artisanal products such as wasanbon (Japanese sugar) and kanten (seaweed jelly), plus a variety of fresh fruits, to reflect the seasons of Japan.
"Sourcing homegrown ingredients increases the shelf life of perishables, hence reducing food waste," explains Chef Guillaume. "It also lowers our procurement-related carbon footprint."
The offerings at est include a water menu selected entirely from Japanese still and sparkling waters, celebrating the country's various mountain ranges and fresh water alps. The wine list intentionally lists Japanese bottles first, followed by French and then New World vintages.
Preserving Culinary Traditions
Thoughtful collaborations enable the restaurant to support local communities and play a role in preserving vanishing traditions. From small-lot farmers and purveyors to independent foragers and hunters, several of est's partners practice time-honoured methods passed down through generations.
"We believe it is important to work with those who are genuinely passionate about what they do, so they can continue to practice and pass on their heritage, skills and trade," says Chef Guillaume. Not only does the restaurant feature foods from some of the best regional cultivators and growers but also plates, glassware and interior finishes by local artists and craftspeople.
Root-to-Shoot Philosophy
In the kitchen, the team applies a root-to-shoot approach to every ingredient. Perfectly imperfect fruits are transformed into gelée, sauces and reductions, while vegetable, meat and seafood trimmings make flavour-packed stock. With a view to limiting carbon emissions, staples are also reimagined: in place of traditional butter and cheeses imported from France, est serves house-made "hummus" and tofu "cheese," both crafted from soybeans.
Diligently tracking and auditing food wastage has allowed the team to make strides towards halving their food waste. Steps include adjusting portion sizes and cooking in limited batches.
"Tracking the metrics has also guided a shift in our culinary approach. Our aim now is to work with the highest-quality products rather offering an overt abundance of dishes," observes Chef Guillaume.
Hotel-Wide Eco Initiatives
Four Seasons Hotel Tokyo at Otemachi occupies the top floors of a newly constructed building, with several energy-conservation features in place. These include LED lighting, an energy-saving inverter to control the pump motor, and CO2 reduction belts in the air-conditioning units. Motion sensor lights also help to optimize energy consumption.
Single-use plastic is steadily being phased out: the guest rooms now feature aluminium water bottles and bamboo hair brushes, while the dining outlets use straws that are biodegradable. Additionally, the F&B team is in the process of purchasing a Lumitics food waste management machine, to better monitor and reduce kitchen waste.
To reserve a table for Earth Hour Dinner at est, contact +81 3 6810 0655 or book online here.
---
---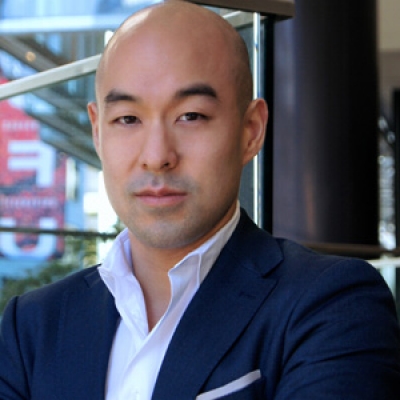 Shingo Kido
Director of Public Relations and Communications
1-2-1 Otemachi
Chiyoda-ku, Tokyo, 105-0021
Japan
---
Four Seasons Hotel Tokyo at Otemachi
PRESS KIT

Visit Four Seasons Hotel Tokyo at Otemachi Website