Back
Ready, Set, Revitalize: Travel Mindfully with Four Seasons Hotel Tokyo at Otemachi
From a root-to-shoot culinary approach to refreshed WFH routines, Tokyo's favourite sky-high sanctuary fosters a sense of overall wellbeing and joy
April 6, 2022,
As the global travel landscape continues to evolve, people are increasingly travelling as a means to heal – physically, emotionally and spiritually. Four Seasons Hotel Tokyo at Otemachi offers rewarding itineraries for mindful travellers, ranging from insightful cultural experiences and eco-conscious dining, to thoughtful remote-work setups and inspiring artistic journeys.
"For us, the notion of wellbeing extends well beyond a workout and a massage," notes General Manager Andrew De Brito. "What experiences can we provide to nourish our guests on multiple levels? How can we help them revitalize body and mind, while also restoring a sense of joy and inspiration? These are the questions our team has been working with over the past year."
The result of these efforts is a set of imaginative, intricately designed offerings that focus on the "whole person" – rather than just a single dimension of wellbeing. Within strolling distance of the Imperial Palace Gardens and two subway stations, this urban sanctuary also offers an ideal base to explore Tokyo's natural beauty and soak in its ever-changing seasonal landscapes.
Cultural Immersions
Carefully curated workshops open a window into the soul of Japan. While exploring treasured facets of local heritage, which remain inaccessible to most travellers, Four Seasons guests also have the chance to learn new skills and unlock fresh perspectives.
Kodo (The Way of Incense). Step into a perfumed world, brimming with history. Kodo is the classical Japanese art of appreciating incense. Join a Kodo master for a delightful session of Kumiko, an incense-comparing game that goes back to the Heian period. As participants "listen" to each fragrance and note its distinctive characteristics, they will also discover the mysteries of Japan's 1,400-year-old incense culture. Each workshop is hosted by a Kodo master from the Oie school of aristocrats, founded in the 16th century.
Kurayami Gohan (Dining in the Dark). Created as an antidote to the distractions of modern life, this meditative culinary journey is developed by a renowned chef of temple cuisine – Reverend Kakuhou Aoe of Ryokusenji Temple. As diners sample an array of dishes in darkness, eating is elevated to meditation, bringing a new appreciation for each morsel. Reverend Aoe also invites guests to reflect on the people behind the food on their plates, from farmers and transporters to purveyors and chefs.
Suibokuga (Japanese Ink Wash Painting). Discover an ancient form of ink wash painting, prized for its precision and subtlety. Celebrated ink artist Master Shukou Tsuchiya teaches guests to work with traditional materials such as ink "stones" and washi paper. Preparing the ink creates a state of profound awareness, while the delicate brushwork demands intense focus. Participants are then invited to free their imagination and express themselves creatively through Suibokuga – a deeply fulfilling process.
Eco-Conscious Dining at est
Recently awarded one Michelin star, est serves innovative French cuisine inspired by the Japanese terroir. Sustainable practices are a key focus for Chef Guillaume Bracaval and his team, who source 95 percent of their ingredients from within the country. Reflecting a soil- and sea-to-table approach, the menus are designed around fine seasonal produce – from fresh-caught fish supplied by a fisherman on Kyushu island, to more than fifty varieties of citrus grown on a farm in Wakayama prefecture.
The icing on the cake? Desserts by Pastry Chef Michele Abbatemarco. Made with artisanal products like wasanbon (Japanese sugar) and kanten (seaweed jelly), these beautiful sweets reflect Japan's distinctive seasons with a touch of fun.
In the kitchen, the team applies a root-to-shoot philosophy to each ingredient. Perfectly imperfect fruits are transformed into gelée, sauces and reductions, while vegetable, meat and seafood trimmings make flavour-packed stock. With a view to limiting carbon emissions, staples are also reimagined: in place of traditional butter and cheeses imported from France, est serves house-made "hummus" and tofu "cheese," both crafted from soybeans.
By diligently auditing food wastage, the team has been able to implement several sustainability-centric measures, including adjusting portion sizes and cooking in limited batches. Thus, diners at est can savour all the pleasure of award-winning fine dining – with the added satisfaction of knowing their meal is good for the planet.
"Sourcing locally also enables us to support local communities and preserve fast-disappearing traditions," says Chef Guillaume. From small-scale purveyors and producers to independent foragers and artisans, several of est's partners practice traditional methods passed down through generations.
Work-From-Hotel
With inspiring backdrops, nourishing meals and wellness replenishers, Four Seasons offers a new route to productivity. While a day at this "office" almost feels like a vacation, the business benefits are significant: the change of scenery banishes fatigues and resets the brain, while freedom from distractions allows guests to make the most of their valuable time.
Begin the day with a gourmet breakfast before tending to emails and virtual meetings in comfort and privacy. Spacious and bright with natural light, the Hotel's stylish accommodations are ideal for everything from brainstorming to deeply focused work. Sweeping views of the Imperial Palace and Tokyo skyline bring mental clarity and spark new ideas.
With 15 percent savings on dining and spa treatment for stays of five consecutive nights or more, executives can take energizing breaks through the day and enjoy additional long-stay benefits. Enjoy a healthy lunch served in-room or at PIGNETO before getting back to the agenda. For an instant pick-me-up, try quick replenishers at THE SPA. The Vitality Recharge massage targets back, neck and shoulder tension, while the Head and Foot Release eases eyestrain and fatigue.
Nature Revitalization
In a recent poll by Reuters, readers voted Tokyo's vast nature as one of its biggest draws – a fact that may come as a surprise to those who aren't familiar with the city. A profusion of parks and gardens showcases each season's unique beauty – from springtime cherry blossoms and summer's lush greenery, to the vibrant leaves of autumn and wintry snowscapes.
Just next door to the Hotel stands the Imperial Palace and its splendid gardens, a wonderful spot for walking, running or simply sitting in silence and communing with nature. Here, or in any of Tokyo's easily accessible green zones, guests can experience an urban version of Shinrin-Yoku or "forest bathing."
Inspired by this quintessentially Japanese practice, famed for its spiritual and mental health benefits, THE SPA at Four Seasons has crafted Yakusugi Forest Renewal, a signature ritual. Yakusugi are millennium-old Japanese cedars that grow on the island of Yakushima, a beloved spot for forest bathing. Feel the impurities slip away under a gentle exfoliation using Yakusugi flour, followed by a deeply relaxing massage. The rich, meditative fragrance of Yakusugi oil evokes a virtual forest journey, creating a state of transcendence.
Wellness Journeys
Be it a self-care staycation or a rejuvenating family weekend, Four Seasons Hotel Tokyo at Otemachi offers the perfect urban wellness retreat. At this sky-high oasis, which is centrally located yet safely cocooned from the bustling streets, guests can disconnect from their busy schedules and reconnect with their best selves.
Featuring a full range of high-tech cardio and strength training equipment, the Fitness Centre overlooks stunning Imperial Palace and Tokyo views – an exhilarating backdrop for workouts of all stripes. Small-group yoga and Pilates classes are also available, along with personal training sessions led by expert instructors.
The 20-metre (66 foot) indoor heated pool is framed by panoramic cityscapes. Between dips, cool down in mist chairs or enjoy an invigorating hydro-massage in the vitality pool. Guests can extend their wellbeing routine with a variety of water and heat facilities. Steam rooms and ofuro (Japanese baths) are available in both locker rooms, separate for male and female guests.
THE Spa is a Zen-inspired realm with five private treatment rooms. Signature rituals showcase the best of Japan's wellbeing traditions, with a team of accomplished therapists on hand to guide guests and personalize their sojourn. Treatments are elevated with bespoke brands such as Valmont, Sentéales, Oltana and NEOM.
Art-Filled Interiors
Art is food for the soul: it fosters creative thought, and opens the door to dream and discover. Led by the masterful vision of Jean-Michel Gathy and his architectural firm Denniston, the Hotel pays homage to classical design through a contemporary lens. Marvel at the intriguing dance between Japanese decorative traditions and a modern European aesthetic, creating spaces that inspire wonder and delight.
Four Seasons Hotel Tokyo at Otemachi is designed as a living gallery, meant to be explored and experienced. The in-house art collection, displayed throughout the property, features unique paintings and decorative items that have been specially commissioned from Japanese artists. Guests can discover the beautifully curated interiors with a self-guided tour at their own pace with the Hotel's Art and Design Book.
---
---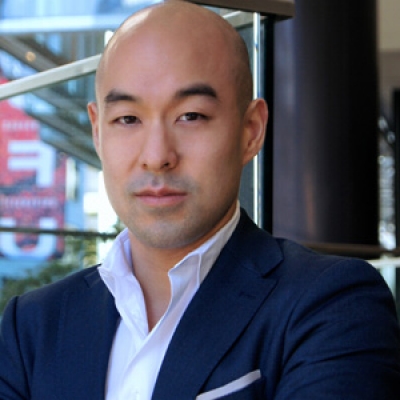 Shingo Kido
Director of Public Relations and Communications
1-2-1 Otemachi
Chiyoda-ku, Tokyo, 105-0021
Japan
---
Four Seasons Hotel Tokyo at Otemachi
PRESS KIT

Visit Four Seasons Hotel Tokyo at Otemachi Website