Back
From Rome to Tuscany: Sky-High PIGNETO Terrace Reopens at Four Seasons Hotel Tokyo at Otemachi
As part of the Hotel's all-day Italian restaurant, this panoramic venue offers gourmet experiences from morning to night
March 11, 2022,
Starting April 1, 2022, the Italian-style rooftop terrace at Four Seasons Hotel Tokyo at Otemachi will welcome guests once again. Soaring 200 metres (650 feet) above the lively streets of Tokyo, this open-air setting comes with spectacular views of the Imperial Palace and the dynamic city skyline.
Here is the perfect vantage point to appreciate Tokyo's changing seasonal beauty, from poetic cherry blossom vistas in springtime to lush green panoramas in the summer. No matter what time of year it is, the sweeping views promise to enthral the gaze and stir the soul. On a clear day, one can even see the iconic form of Mt. Fuji!
"Being an extension of PIGNETO, our all-day Italian restaurant, the terrace offers an array of gourmet experiences. The dishes are inspired by different regional cuisines of Italy," says Marco Riva, Director of Food & Beverage and Culinary. "Sitting above the clouds, savouring a delicacy from Chef Yoshihiro Kigawa's menu or sipping an aperitivo, it can be hard to believe you are still in the heart of Tokyo."
What's on at the PIGNETO terrace?
Gourmet Mornings. Start the day with an invigorating breakfast, served with a side of splendid morning scenery. The aroma of oven-warm bakery items and freshly brewed coffee sets the perfect tone for the day ahead. The American-style breakfast features sausages and fluffy omelettes, while the Japanese bento box comes with all-time favourites such as fresh fish and simmered vegetables.
Non-resident guests can now enjoy breakfast at the terrace from Tuesday to Friday
7:00 to 10:30 am (last order at 10:00 am)
JPY 5,693 per person
Pranzo a Trastevere: Lunch in Trastevere. Bathed in clear sunshine and framed by sweeping views, the open-air terrace is ideal for a relaxed alfresco lunch with family and friends. Linger over beloved Italian specialties, best enjoyed with a chilled bottle of prosecco or white wine.
Inspired by the historical neighbourhood of Trastevere in Rome, the lunch menu brings together well-known Italian classics with carefully guarded grandma's recipes. Designed by Chef Kigawa, each dish is crafted with premium Italian and Japanese ingredients. Guests can choose from a selection of appetizers, main courses and desserts, brimming with seasonal flavours and nourishment.
"My personal favourite is the gamberi (shrimp) with tomato tartar salad and white asparagus," shares Chef Yoshihiro. "I recommend savouring it with a glass of crisp Italian white wine, just like you would in Trastevere."
Also on offer are handcrafted pizzas by maestro pizzaiolo Alessandro de Leo. Hailing from Naples, the birthplace of pizza, Alessandro brings the finest traditions of pizza-making to Tokyo: "The joy of a good pizza is incomparable, be it a classic Margherita or topped with your favourite ingredients such as burrata, Parma ham and truffle."
11:30 am to 2:30 pm (last order at 2:30 pm)
Trastevere Lunch Menu (3 courses) at JPY 6,500 per person
A la carte menu also available
Giro Del Giappone: A Tour of Japanese Ingredients. As the sunshine mellows and the Tokyo skyline lights up, head to the coolest terrazza in town for drinks and dinner. Inspired by the popular cycling race, Giro d'Italia, the PIGNETO team presents a different menu each month, combining traditional Italian recipes with seasonal ingredients from specific regions in Japan.
April: Shizuoka. Savour red Fuji trout with spring vegetables, a beloved dish from Lake Como composed of trout with green beans and peas. The sauce is made with wasabi that grows in the underground waters of Mount Fuji. Also on the menu are sakura shrimp and sakura bream, reflecting the delicate colours of the season.
May: Ibaraki. Enjoy a classic Italian recipe made with fresh produce from nearby Ibaraki. White asparagus, a regional specialty, is flash-fried to maximize sweetness and preserve umami, then combined with rich ricotta cheese and egg.
5:30 to 9:30 pm (last order at 9:00 pm)
Giro Del Giappone Menu (6 courses) at JPY 14,000 per person
A la carte menu also available
The PIGNETO terrace will be open from April 1 to October 31, 2022.
For more information or reservations, contact +81 3 6810 0655 or book online here.
---
---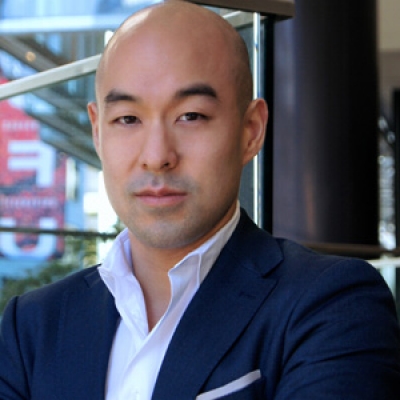 Shingo Kido
Director of Public Relations and Communications
1-2-1 Otemachi
Chiyoda-ku, Tokyo, 105-0021
Japan
---
Four Seasons Hotel Tokyo at Otemachi
PRESS KIT

Visit Four Seasons Hotel Tokyo at Otemachi Website