Back
Step into Spring at Four Seasons Hotel Tokyo at Otemachi
Thoughtfully curated by the team at Otemachi, the Hotel's newest springtime offerings include sakura delights, micro-seasonal cocktails and sky-high staycations with loved ones
February 9, 2022,
This spring, the senses are awakened at Four Seasons Hotel Tokyo at Otemachi. Celebrate the new season dedicated to rebirth and new beginnings with the reopening of the outdoor terraces, springtime staycations, sky-high gastronomy, and uplifting spa therapies. With clear skies, warm sunshine and delicate blossoms dancing in the breeze, these seasonal delights are sure to put a spring in the step and a smile on the face.
Being in the historical district of Otemachi adds a special charm. Boasting an aristocratic lineage that goes back to the Edo period, this neighbourhood is home to the Imperial Palace and its sakura-blooming gardens – just steps away from the Hotel.
Stay, Play, Vacay
Offering next-generation luxury in the sky, Four Seasons Hotel Tokyo at Otemachi puts guests centre stage – from gastronomy on the rooftop terrace, to panoramic views from guest rooms.

Celebrate 2022 Dining Experience. Designed for a delicious stay, this memorable offer includes nightly dinner at PIGNETO, the Italian restaurant, and daily breakfast for two.
Inclusions:
Daily breakfast for two
Nightly three-course dinner for two at PIGNETO
Available until March 31, 2022
Family Escape. At this kid-friendly urban retreat, young guests are VIPs in their own right, with a range of amenities and activities. Create brand-new family memories with this special offer, including 15 percent savings on Room Rate, special kids' amenities, daily breakfast, and additional dining and spa perks.
Inclusions:
15 percent off Room Rate
Daily breakfast for two adults and two children under 18 years, per room
Children's welcome amenity
15 percent off food and soft drinks in dining outlets
15 percent off Spa treatments
Complimentary access to Kids in the City
Available until the end of June, 2022
Kids in the City. Filled with engaging toys and games, Kids in the City is an indoor wonderland for young guests (ages 4 to 12). Activities are supervised by qualified attendants, which means parents can relax and enjoy some well-deserved time on their own.
Available March 25 to April 3 and April 29 to May 8, 2022
Due to limited slots, advance reservations are required
est
Sparkling with a newly bestowed Michelin star, est continues to bring exceptional dining experiences to epicures in Tokyo.
Spring Celebration Menu. Discover seasonal specialties crafted by Chef Guillaume Bracaval. From white asparagus topped with caviar to sakura trout with spring vegetables, taste a repertoire of French dishes that celebrate the springtime abundance of Japan.
Lunch: 5 courses JPY 12,500, 8 courses JPY 20,000
Dinner: 9 courses JPY 25,000, 10 courses JPY 30,000
est x Yakumo Saryo. Chef Guillaume teams up with Chef Jinnosuke Umehara of Yakumo Saryo, one of Meguro's most renowned restaurants. Known for his simple yet refined approach, Chef Umehara brings a curation of traditional and modern Japanese dishes to pair with Chef Guillaume's contemporary French cuisine.
Set for March 25, head to est for lunch or dinner to savour spring's bounty of fruits and vegetables with a multi-course menu designed by these two culinary masters.
March 25, 2022
Lunch: JPY 25,000, seating at 12:00 noon, 12:30 pm, 1:00 pm and 1:30 pm
Dinner: JPY 38,000, seating at 6:00 pm, 6:30 pm, 7:00 pm and 7:30 pm
Wine and Japanese Tea Pairing: Lunch JPY 12,000, Dinner JPY 15,000
Japanese Tea and Mocktail Pairing: Lunch JPY 10,000, Dinner JPY 12,000
Make a reservation for the event here
PIGNETO 
Serving authentic Italian fare, PIGNETO reflects the feeling of abbondanza ("a life of plenty"). Chef Yoshihiro Kigawa crafts hearty pastas and regional specialties, while Alessandro de Leo, the master pizzaiolo from Naples, presents freshly hand-tossed pizzas.
Giro Del Giappone: A Tour of Japanese Ingredients. Inspired by the popular cycling race Giro d'Italia, this monthly menu series combines traditional Italian recipes with seasonal ingredients from specific regions in Japan.
March: Kumamoto. Sample appetizers crafted with tomato, asparagus and dekopon (Japanese citrus) – all ripened with the blessings of the southern sun. The Tuscan-style sirloin grill is made with Kumamoto beef and served with a side-dish of scamorza cheese and lotus roots – a unique interpretation of a typical Italian gratin.
April: Shizuoka. Savour red Fuji trout with spring vegetables, a beloved dish from Lake Como composed of trout with green beans and peas. The sauce is made with wasabi that grows in the underground waters of Mount Fuji. Also on the menu are sakura shrimp and sakura bream, reflecting the delicate colours of the season.
May: Ibaraki. Enjoy a classic Italian recipe made with fresh produce from nearby Ibaraki. White asparagus, a regional specialty, is flash-fried to maximize sweetness and preserve umami, then combined with rich ricotta cheese and egg.
Set Menu: 6 dourses JPY 14,000
Alfresco Dining at the Rooftop Terrace. Offering front row seats to Tokyo's springtime scenery, the alfresco terrace is open once again. Gazing out at lush Imperial Palace Gardens, sweeping cityscapes and even Mount Fuji on a clear day, this panoramic setting hosts morning-to-night culinary experiences – from energizing breakfasts and sunlit pizza brunches to aperitivo and multi-course dinners served against a glittering backdrop.
Head to this Paris-meets-Tokyo bar for handcrafted cocktails that marry Japanese ingredients and techniques with classic French flavours.
Micro-Seasonal Cocktails. Taking an innovative approach to seasonal cocktails, the experienced bartending team has divided Japan's four major seasons into 24 micro-seasons.
March: Keichitsu/Shunbun. Try cherry-blossom viewing in a glass with a full bloom of VIRTÙ's sakura-inspired cocktails. Discover drinks such as the Sakura Martini, made with pink-hued cherry liqueur and a refreshing apple spritzer.
April: Seimei/Kokuu. Springtime brings plenty of beautiful things to see and delicious seasonal treats to taste – enter the start of fresh mango and citrus libations.
May: Rikka/Shoman. With warm and sunny breezes, here comes a curation of juicy cherry concoctions. 
From JPY 2,600 per cocktail
Cognac & Cheese Pairing. Partake in an elegant post-dinner French ritual with a Japanese touch. The star of the night is Hennessy XO, an iconic cognac prized for its depth and intensity, complemented by a trio of Japanese cheeses curated by Chef Satoru Hirano. The richness of cognac combines beautifully with the saltiness of cheese, providing a memorable conclusion to the evening.
Pairing menu (1 glass cognac, 3 types of cheese): JPY 5,000
Bar Masters Series. This year, VIRTÙ is set to welcome top bartenders from across Japan. For a few nights each month, the visiting mixologist will take their place behind the bar and introduce guests to their signature creations. In March, sample original cocktails by Rojerio Igarasshi Vas, chief bartender at Bar Trench in Ebisu, Tokyo. This local-favourite bar is frequently recognized in global rankings.
Meet Rojerio Igarasshi Vas at VIRTÙ on March 25, 2022
Sample an original cocktail by Rogerio all through March 2022
Bright, airy and overlooking stunning views of the Imperial Palace, this elegant setting serves up light bites and beverages through the day.
Sakura Afternoon Tea. Rejoice in the colours of spring with a sakura-themed Afternoon Tea. The whimsical sweets are decorated with cherry blossom petals, crafted from chocolate and sablé. On the savoury side, enjoy sandwiches scented with cherry blossoms, as well as sakura shrimp.
JPY 8,800
March 1 to April 30, 2022
Featured Sakura Refreshers. Greet the arrival of spring with a charming cherry blossom drinks. A blend of cherry iced tea and rosé Champagne, shimmering with glossy pink flowers, this magical cocktail can only be enjoyed at this time of year.
JPY 2,600
March 1 to April 30, 2022
Takeaway Spring Sweets. As beautiful as they are delectable, the Hotel's takeaway tarts are perfect as gifts for loved ones, or as a special treat for oneself.
March: Mix Berries and Pistachio Tart. A delicious tart that combines the tanginess of berries with the earthy flavour of pistachio. The pièce de résistance: glossy pistachio mousse arranged in the manner of ruby berry petals.
April: Yuzu Citrus Tart. Bright with the flavours of yuzu and citrus, this refreshing tart features a harmonious blend of springtime fruits, each carefully prepared and beautifully finished.
12 centimetres, JPY 5,000; 15 centimetres, JPY 6,800
Reservations must be made at least 3 days in advance
Orders can be placed at here
THE SPA 
Located in the heart of Tokyo's busy financial district, THE SPA offers a Zen-inspired oasis of relaxation and healing.
Sakura & Rose Quartz Ritual. Designed to awaken body and mind, this spring-inspired treatment combines rose quartz and sakura-infused oil to re-energize the muscles and revitalize the senses. Begin with a smoothing foot-bath, followed by a rose quartz scrub and a full-body massage. A cup of sakura tea uplifts the spirits.
March 18 to April 11, 2022
120 minutes, JPY 53,130
Springtime Release. Ease muscle pain and stress with this full-body. massage, which uses essential oils prized for their relaxing properties. Thoughtful stretches help release both physical and mental tension, creating a wonderfully renewing effect.
60 minutes, JPY 36,685
90 minutes, JPY 46,805
Complete Renewal. Perfect for guests with an hour to spare, this customizable treatment is based on individual preferences and requests; includes a 30-minute body treatment and 30-minute facial (cleansing scrub, massage, cream mask).
Four Seasons Hotel Tokyo at Otemachi continues to operate with enhanced health and safety protocols through the Lead With Care program. Grounded in healthcare expertise, the program focuses on providing care, confidence and comfort to all Four Seasons guests and employees within the evolving COVID-19 environment.
---
---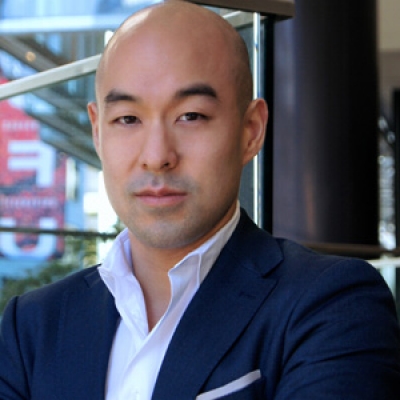 Shingo Kido
Director of Public Relations and Communications
1-2-1 Otemachi
Chiyoda-ku, Tokyo, 105-0021
Japan
---
Four Seasons Hotel Tokyo at Otemachi
PRESS KIT

Visit Four Seasons Hotel Tokyo at Otemachi Website