Back
Moving Into Stillness with Wellness Expert Faraaz Tanveer at Four Seasons Hotel Tokyo at Otemachi
Wellbeing workshops to centre the self, along with a summer-special spa treatment and curated playlists
August 11, 2022,
Journey away from the bustling city-life of Tokyo and shift awareness inwards with Moving Into Stillness wellbeing workshops at Four Seasons Hotel Tokyo at Otemachi. Derived from Qi Gong, yoga and Vipassana based techniques, the bi-monthly group sessions are led by Director of Spa and Wellness Faraaz Tanveer.
"Life in a modern city like Tokyo is exhilarating, but it can also chip away at your focus and energy," he explains. "It's important to take the time to slow down, relax deeply and rejuvenate through stillness."
Faraaz guides guests through a sequence of soft, flowing movements to calm the mind, followed by seated stillness to re-ground the energies. With each session, cultivate mindfulness skills to help restore balance and develop techniques for self-practice.
With a long-standing interest in how we can become our best selves, Faraaz has studied yogic disciplines in Rishikesh, the birthplace of yoga, along with training in alternative knowledge systems such as Qi Gong, Reiki and Vipassana. For several years now, he has facilitated workshops around yogic healing, meditation and breathwork across diverse destinations including Bali, Dubai and Rajasthan.
Moving Into Stillness workshops are available for in-house guests, members of the Hotel's Spa & Fitness Program, and other wellbeing seekers. With a maximum of 15 participants, sessions are held on the 2nd and 4th Thursday of each month, from 7:00 to 8:00 pm, at JPY 8,250 per person.
Guests who wish to deepen their practice can also reserve private meditation sessions with Faraaz, available upon request. Inquire at THE SPA for more details.
Summer Revitalization at THE SPA
For an evening dedicated entirely to self-renewal, pair the wellness workshop with a signature treatment at THE SPA. Members enjoy 15 percent savings and special seasonal offers at this Zen-inspired realm, where traditional Japanese rituals combine with advanced beauty technologies.
The new Summer Revitalization treatment is designed especially for the hottest months in Tokyo. With intense UV exposure and constant air-conditioning, summer can disrupt the skin's natural moisture balance, causing dryness and damage.
Smoothen and rehydrate skin with this luxurious treatment. A blend of refreshing peppermint and relaxing Kuromoji oil calms the nervous system and boosts immunity, followed by a full-body massage to release tension around the neck, shoulders and head. Emerge feeling wonderfully nourished and rejuvenated.
This summer-inspired treatment is available at JPY 36,685 (60 minutes) or JPY 46,805 (90 minutes).
Wellness Playlists at Four Seasons
Guests can also experience the healing benefits of two original playlists, available through the Hotel's Spotify profile. Curated by Bellosound, in collaboration with Faraaz, these selections are a wonderful way to elevate wellness in the privacy and comfort of one's own room.
Deep Sleep (~2 hours): ambient sleep music with a soothing and therapeutic effect. The perfect bedtime companion.
Frequencies (~1 hour): an effortless blend of white noise, pink noise and nature sounds. Designed for relaxation and a deeper connection with nature.
To reserve a wellness session or treatment, call 03-6810-0660.
---
---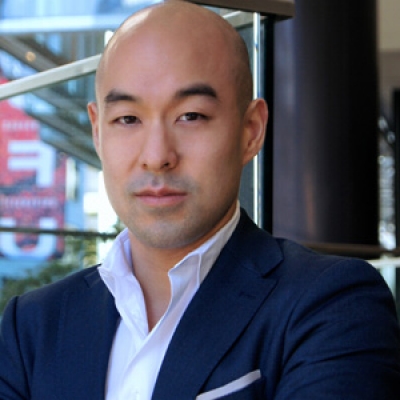 Shingo Kido
Director of Public Relations and Communications
1-2-1 Otemachi
Chiyoda-ku, Tokyo, 105-0021
Japan
---
Four Seasons Hotel Tokyo at Otemachi
PRESS KIT

Visit Four Seasons Hotel Tokyo at Otemachi Website