Back
Romance Blooms in Sky-High Suites at Four Seasons Hotel Tokyo at Otemachi
Couples are invited to elevate their love story as they rediscover Tokyo together
August 9, 2023,
From exhilarating views to inspirational adventures, find romance at every turn at Four Seasons Hotel Tokyo at Otemachi. An ideal home base for lovebirds who wish to immerse in the city's dynamic energy, the Hotel combines a choice of spectacular suites with spirited dining-and-drinking options and revitalizing wellness experiences.
"Whether celebrating an anniversary or enjoying a spontaneous getaway, couples can discover extraordinary moments at our sky-high sanctuary," says Andrew De Brito, Regional Vice President and General Manager. "Our signature suites, paired with intimate rituals and heartfelt service, rekindle a shared sense of wonder and joy."
Suite dreams. Unwind and reconnect in a luxurious Four Seasons Suite, designed as a portal to a brand-new Tokyo experience. Take in views of the Imperial Palace Gardens on one side and sweeping cityscapes on the other from the Panoramic Suite — the Hotel's top recommendation for a romantic rendezvous. Maximize Kutsurogi, the Japanese art of relaxation, and spend more time experiencing the very best of Tokyo with the Stay Longer package, offering a complimentary third night with every two consecutive nights.
Savour sunset. Watch the city turn pink and gold from the rooftop terrazza at PIGNETO. Canopied by sunset skies, this is the perfect spot for a panoramic Italian feast with one's beloved. Share a Neapolitan pizza from the masterful hands of Pizzaiolo Alessandro De Leo, or embark on a delicious culinary "train ride" through the regions of Italy with Chef Yoshiro Kigawa's monthly Viaggio in Treno coursed menu.
Taste the best of Japan. Head over to Michelin-starred est for an unforgettable French dinner for two, made with the finest seasonal ingredients from around the country. Chef Guillaume Bracaval presents a selection of delicate, intricately crafted dishes, paired with fine wines and local sakes, and finished with a sweet and artistic touch from Pasty Chef Michele Abbatemarco.
Toast the night away. After a delectable dinner, head to VIRTÙ bar, recently awarded #20 in Asia's 50 Best Bars, for an evening of glitter and glamour. Explore a storied menu of Paris-meets-Tokyo cocktails, framed by the seductive sparkle of city lights and poured by the talented team led by Head Bartender Keith Motsi.
Soak up spa splendour. Share a transcendent wellbeing ritual in the secluded embrace of the Couples Room at THE SPA. The Yakusugi Forest Renewal combines Japanese-inspired healing with blissful indulgence — an enchanting journey for lovers to embark upon together.
Swim above it all. Refresh the senses with a swim in the sky. Located on the 39th floor, the panoramic heated pool is complemented by refreshing mist chairs and a vitality pool.
Rebalance to reconnect. Achieve inner tranquillity with Moving Into Stillness, a transformative workshop guided by Faraaz Tanveer, Senior Director of Spa. Combining elements of Qi Gong, Yoga and Vipassana, this calming sojourn offers an opportunity for partners to unite in harmony.
Sweat together, stay together. Work up a healthy glow with an invigorating run around the Imperial Palace, a lovely way to start the morning together. Fitness-loving couples can also book personal training sessions to focus on their shared goals.
Capture Insta-worthy moments. Dive into the myriad wonders of Tokyo with exciting excursions, curated by Chief Concierge JK Lee and Concierge team. From private tours of iconic spots such as the Sumo Stables and Tsukiji Fish Market, to day trips to Hakone and Mount Fuji, there is so much to see, capture and share — with each other and the world.
Immerse in the Wonders of Japan
Carefully curated workshops open a window into the soul of Japan. While exploring treasured facets of local heritage, which remain inaccessible to most travellers, Four Seasons guests also have the chance to learn new skills and unlock fresh perspectives:
Kodo (The Way of Incense). Step into a perfumed world, brimming with history. Join a Kodo master for a delightful session of Kumiko, an incense-comparing game that goes back to the Heian period.
Kurayami Gohan (Dining in the Dark). Created as an antidote to the distractions of modern life, this meditative culinary journey is developed by a renowned chef of temple cuisine – Reverend Kakuhou Aoe of Ryokusenji Temple.
Suibokuga (Japanese Ink Wash Painting). Discover an ancient form of ink wash painting, prized for its precision and subtlety. Celebrated ink artist Master Shukou Tsuchiya teaches guests to work with traditional materials such as ink "stones" and washi paper.
To book a memorable romantic escape at Four Seasons Hotel Tokyo at Otemachi, visit the Hotel website or contact +81 3 6810 0630.
---
---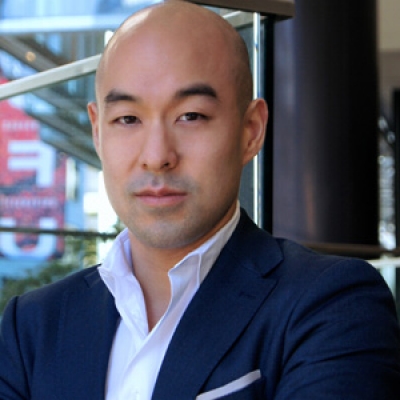 Shingo Kido
Director of Public Relations and Communications
1-2-1 Otemachi
Chiyoda-ku, Tokyo, 105-0021
Japan
---
Four Seasons Hotel Tokyo at Otemachi
PRESS KIT

Visit Four Seasons Hotel Tokyo at Otemachi Website