Back
Sakura Sojourns: Experience the Magic of Cherry Blossoms with Four Seasons Hotel Tokyo at Otemachi
Experience Tokyo's favourite springtime blossoms in all their sensorial splendour
March 15, 2023,
Celebrate the most magical of seasons with Four Seasons Hotel Tokyo at Otemachi, where a curation of immersive experiences awaits. Discover cherry blossoms (known locally as sakura) in all their sensorial splendour through a selection of seasonally inspired offerings, from cocktails and dining to wellness rituals and blossom viewing.
The long-awaited cherry blossoms have arrived, casting their spell of pink and white over Tokyo. Warmed by spring sunshine and perfumed with floral sweetness, a gentle breeze dances through the city, setting the stage for Hanami – the Japanese custom of viewing and appreciating blossoms.
Visitors are welcomed to the Hotel by an array of flowering cherry trees floral arrangements, along with spectacular views of the pink-petal canopies in the Imperial Palace Gardens – the historical site of the former Edo Castle. With direct access to Tokyo's extensive subway system through Otemachi Station, Four Seasons guests can explore a multitude of other sakura-viewing spots with ease.
Transitions: Sakura Afternoon Tea
As the cherry blossoms outside reach full bloom, head to THE LOUNGE for an exquisite Sakura Afternoon Tea. Discover an edible expression of the ephemeral life of sakura, from bud to early bloom and full bloom, and finally the fall of petals marking the end of the season.
The pastry team traces these delicate transitions through a repertoire of signature sweets. The Maple Financier depicts young sakura buds using raspberry crumble, while the Berry Pistachio Choux Cream reflects the abundance of cherry blossoms in full bloom. The Strawberry Sakura Tart features sakura-infused vanilla custard cream, bringing the gentle fragrance of springtime to the table. Decorated with blushing chocolate petals, the Cream Cheese Strawberry Mousse Cake mirrors the dance of sakura in the breeze.
The journey of blossoms continues across the savoury selection, crafted with fresh seasonal ingredients and painted in the colours of spring – leaf green, sunshine yellow and petal pink. Reflecting sakura petals on the verge of falling, these miniature treats capture the transition of spring to summer.
THE LOUNGE
April 1 to 30, 2023
Three seatings: 11:00 am to 1:00 pm, 1:30 to 3:30 pm, 4:00 to 6:00 pm (last order for drinks 30 minutes before closing time)
Weekdays JPY 8,800, Weekends JPY 9,800, includes a selection of premium Japanese teas
For reservations, call 03-6810-0655 or book online
Someiyoshino: Cherry Blossom Cocktail
Raise a toast to springtime at VIRTÙ. Situated on the top floor of the Hotel, the Paris-meets-Tokyo destination bar gazes out at glittering views of Tokyo's iconic skyline. Conjuring the enchantment of sakura viewing by night, VIRTÙ presents Someiyoshino, a blend of cherry blossom liqueur, citrus fruits and sake. The base of this beguiling drink is the famed Komekura rice shochu, made with pristine Japanese water. With handcrafted matcha salt on the rim, this cocktail arrives at the table in a beautiful cypress box.
VIRTÙ
Hanami Treat: Takeaway Neapolitan Pizza
Picnicking under the blossoms is a popular Hanami tradition in Japan. During sakura season, the Neapolitan pizzas at PIGNETO are available for takeaway – the perfect accompaniment to a blossom-viewing excursion. These authentic kiln-baked pizzas are crafted with a unique recipe by Alessandro de Leo, the master pizzaiolo from Naples. A fragrant crust, fresh tomato sauce and perfectly melted cheese come together to form the most delectable of takeaway treats.
PIGNETO
JPY 2,800 onwards
Pick-up available from 11:45 am to 9:00 pm every day; reservations must be made at least 45 minutes before the desired pick-up time
For reservations, call 03- 6810- 0655 
Spring Renewal: Sakura Wellness Retreat
Let the wonder of cherry blossoms set the stage for rejuvenation. Available only during spring, this seasonal wellbeing treatment begins with a healing foot bath, enlivened by sakura petals, followed by a full-body massage using fragrant cherry blossom oil. Feel the winter stiffness melt away under the warming influence of rose quartz and basalt, leaving the body supple and energised. A facial massage with cold jade revitalises the skin. This spring sojourn concludes with a cup of cherry blossom tea.
THE SPA
March 16 to April 30, 2023
JPY 54,000
For reservations, call 03-6810-0660
Hanami at Home: In-Room Blossom Viewing
Soak in the fleeting beauty of cherry blossoms all day and all night. Guests at Four Seasons can now enjoy sakura viewing in privacy and comfort with a cherry tree in their very own room or suite, framed by gorgeous views of the Imperial Palace Garden or Tokyo city. With several varieties of sakura that flower at different times, the Hotel offers an extended Hanami experience. Guests can continue to enjoy cherry blossoms in full bloom even when Tokyo's sakura season is on its way out.
Starting from JPY 88,000++ per night
Reservations open from March 17 to April 2, 2023
Reservations up to 2 weeks in advance; cancellation fee applies
For reservations, call 03-6810-0600
---
---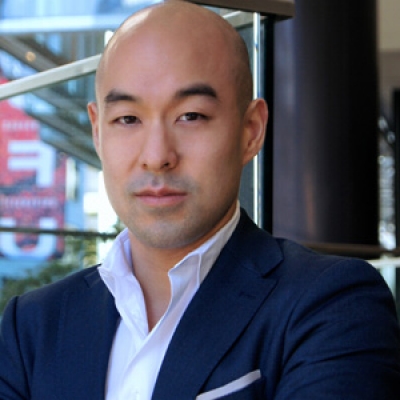 Shingo Kido
Director of Public Relations and Communications
1-2-1 Otemachi
Chiyoda-ku, Tokyo, 105-0021
Japan
---
Four Seasons Hotel Tokyo at Otemachi
PRESS KIT

Visit Four Seasons Hotel Tokyo at Otemachi Website