Back
Embark on a Transformative Wellness Journey in the Heart of Tokyo
An invitation to discover your best self, as well as a doorway to the Four Seasons lifestyle
Step into a dedicated elevator and be whisked up to the 39th floor, where a sky-high zone of wellness awaits. Located in the heart of Tokyo's dizzying financial centre, yet safely cocooned from its bustle, Four Seasons Hotel Tokyo at Otemachi invites guests to embark on a luxurious journey of wellbeing with the tailored Spa & Fitness Program.
This membership provides access to world-class health, fitness and Spa facilities, along with an array of member-only benefits and savings. Beyond that, it is also a gateway to the Four Seasons lifestyle, offering privileges across accommodation and dining, as well as invitations and priority reservations to special events.
Excellent subway access puts the Hotel within easy reach of anywhere in Tokyo. Members who prefer to drive can avail 36 hours of complimentary parking per month as well as valet service.
An Oasis for Personal Renewal and Growth
The wellness facilities at Four Seasons Hotel Tokyo at Otemachi form a tranquil, welcoming environment where guests can disconnect from the busy city and reconnect with their best selves. From ancient mindfulness wisdom to modern exercise regimes, different streams of health and fitness come together seamlessly to facilitate personal growth. Members, including local residents as well as expats, can explore the art of wellness and pursue their goals on a continuous basis.
World-Class Fitness Centre
Spread across 178 square metres (1,900 square feet), the Fitness Centre features floor-to-ceiling windows that overlook the lush Imperial Palace gardens and Tokyo cityscapes. The spectacular views provide plenty of inspiration for workouts of all stripes, be it a heart-pumping run or a flowing yoga session.
A full range of high-tech cardio and strength training equipment offers everything one needs to work towards their fitness goals. State-of-the-art equipment is complemented by small-group yoga and Pilates classes, to which members gain priority access as well as 15 percent savings.
Membership comes with several other benefits, including complimentary rental of workout wear; a special price of JPY 11,000 for private locker rental; and a special Day Pass rate of JPY 11,132 for guests.
Dedicated Personal Trainers
The support of a personal trainer can play a vital role in achieving health and fitness objectives. Members have exclusive access to an elite group of qualified experts, who can customize and implement a long-term program. Personal training sessions focus on the guest's individual needs, be it building strength and stamina or shedding kilos to reach optimum weight.
Stretch training sessions are also available, a great way to increase flexibility, balance and overall range of motion.
Panoramic Swimming Pool
The 20-metre (66-foot) indoor heated pool is framed by energizing Tokyo views and an abundance of natural light. Members can take their workout to the water, or simply enjoy a relaxing swim. Cool down in mist chairs between laps, or enjoy an invigorating hydro-massage in the vitality pool.
Ofuro and Steam Rooms
Guests can extend their wellbeing routine with a variety of water and heat facilities. Steam rooms and ofuro (Japanese baths) are available in both locker rooms, separate for male and female guests.
THE SPA at Four Seasons
Members enjoy 15 percent savings and exclusive seasonal offers at THE SPA, a Zen-inspired realm with five private treatment rooms. Experience the renewing effects of carefully curated treatments, from traditional Japanese rituals to advanced beauty technologies.
Signature Spa rituals showcase the best of Japan's wellbeing traditions, with a team of accomplished therapists on hand to guide guests and personalize their sojourn. Treatments are elevated with bespoke brands such as Valmont, Sentéales, Oltana and NEOM.
Luxurious Boutique
A curation of wellbeing products awaits, carefully selected by the Spa team. From artisanal Japanese producers to internationally renowned brands, this bespoke range is ideal for gifting as well as self-indulgence.
Attractive Room Offers
When members book a stay at Four Seasons Hotel Tokyo at Otemachi, not only do they enjoy 15 percent savings on room rate and laundry, but also an upgrade to the next room category (subject to availability).
Soaring high above Otemachi, this dynamic urban retreat offers the perfect venue for staycations, with award-winning gastronomy and coveted lifestyle experiences. Landmark attractions such as the Imperial Palace and Ginza district are within easy walking distance.
Irresistible Dining Benefits
Members can kickstart every morning with a complimentary Japanese or American breakfast at the Hotel. They also enjoy 15 percent savings at the restaurants and bar. Savour splendid culinary experiences at est, the Michelin-starred French restaurant; PIGNETO, serving authentic Italian specialties in a lively setting; THE LOUNGE, known for a magical Afternoon Tea framed by Imperial Palace views; and VIRTÙ, the stylish destination bar where Paris meets Tokyo.
Membership includes two gift certificates valued at JPY 20,000 each, which can be used for dining, as well as 15 percent savings on banquet room rental. Members also get a private locker to store spirit and wine bottles, and receive personalized recommendations for rare bottles from the Sommelier. Also on the menu: invitations to private tastings and special events.
Birthday Celebrations with Four Seasons
Luxurious birthday treats beckon members to relax, indulge and celebrate. Receive a 60-minute complimentary massage or facial treatment at THE SPA, and a gift certificate worth JPY 50,000 that can be redeemed at the Hotel's restaurants or bar. The big day feels even more special with a bottle of Champagne and a delectable birthday cake, on the house.
Annual membership to the Spa & Fitness Program starts at JPY 5,378,000 (including all taxes) per person for individuals and JPY 4,248,000 (including all taxes) per person for families.
Contact THE SPA at 03-6810-0660 for membership inquiries.
---
---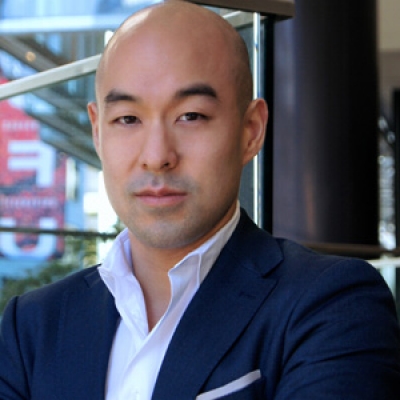 Shingo Kido
Director of Public Relations and Communications
1-2-1 Otemachi
Chiyoda-ku, Tokyo, 105-0021
Japan
---
Four Seasons Hotel Tokyo at Otemachi
PRESS KIT

Visit Four Seasons Hotel Tokyo at Otemachi Website