Back
Florie's by Mauro Colagreco Welcomes New Guests and Locals Back to Its Home at Four Seasons Resort Palm Beach
An introduction to protégé Nino La Spina as Chef de Cuisine, Christopher Monaco as Restaurant General Manager, new dishes for spring and garden-inspired cocktails
April 12, 2021,
On an island known for its timeless charm, Florie's, the only restaurant and bar in the United States in partnership with three-Michelin-starred Chef Mauro Colagreco, is now open to new guests and locals after a year-long private reservation of its home at Four Seasons Resort Palm Beach.
"With sharing being an essential component of the Florie's experience, we are excited to once again share our values of passion and authenticity for all to enjoy," says Chef Mauro Colagreco. "Everyone who visits Florie's should feel like they are seated at my very own dinner table and we are ready, more than ever, to say welcome home."
For spring, Chef Colagreco's Mediterranean-spirited menus thrive on Florida's coastal environment and vibrant ingredients and present several new dishes such as Maine scallops yakitori with rice cream, spinach and lemon zest, and Faroe Island salmon with shiitake, lemon and green peppercorn veal sauce; cetara pizza with anchovy, taggiascha olives, lemon confit, cherry tomatoes and mozzarella fior di latte; cauliflower tandoor with Florida preserved lemon, yogurt and buckwheat; and D'Artganan Green Circle chicken à la broche with green peas, Florida lemon and potato mousseline. For dessert, new flavours come into play with plates such as profiteroles with Piedmont hazelnut ice cream and chocolate sauce, mille-feuille with bourbon crème chiboust and caramel toffee and liquorice panna cotta with lime, cashew and pine nuts.
In celebration of the property's return, Florie's Bar also premieres its Botanical Guide, an artfully crafted selection of floral-inspired and garden-driven cocktails developed by Head Mixologist Matthew Dress. The Botanical Guide features 16 libations grounded in botanical varieties that pay homage to their locale of origin coupled with Florida's abundance of citrus and fresh ingredients from Florie's onsite garden. Using house-made syrups, shrubs, bitters and garnishes, cocktails highlight florals such as lavender, marigold, orange blossom, rose and thistle while "soft cocktails" are rooted in herbs such as basil and cilantro.
The season debut of Florie's also marks the introduction of Italian native Chef Nino La Spina, Mauro Colagreco's protégé, as Florie's Chef de Cuisine. Personally appointed by Colagreco, La Spina brings his knowledge of Colagreco's cuisine from Grand Coeur in Paris, the popular restaurant and brasserie by Chef Mauro Colagreco in France, where he most recently served as Head Chef. La Spina's addition to Florie's kitchen will further enrichen its connection to Chef Colagreco's culinary philosophy.
"My culinary journey has always been dictated by an inherent curiosity of other cultures, and it is an honour to have the opportunity to bring all of my experience accumulated over the years from Chef Colagreco to his first-ever restaurant in the United States," says La Spina. "I'm excited to work alongside Florie's talented team to maintain the philosophy and vision of Chef Colagreco here in Palm Beach."
In addition, Florie's welcomes industry veteran Christopher Monaco as the restaurant's new General Manager. Drawing from his previous experience with the Thomas Keller Restaurant Group, Monaco began his career in 2005 at Per Se, Thomas Keller's acclaimed three-Michelin-starred New York interpretation of The French Laundry, where he mastered every dining room craft from serving and bartending to cellar sommelier and captain through 2018. Recognised as a leader and mentor, Monaco then transitioned from Per Se to manage both The Surf Club Restaurant in Surfside, Florida, and most recently, the TAK Room in New York City before moving to Palm Beach to join the Florie's team this month.
Reservations are encouraged and can be made by visiting OpenTable or by calling 561 582 2800. With health and safety as Florie's first priority, its commitment to exceptional guest experiences includes Lead With Care, the global enhanced health and safety program of Four Seasons grounded in the principles of care, trust and service.
Follow Florie's on Instagram, Facebook and Twitter.
---
---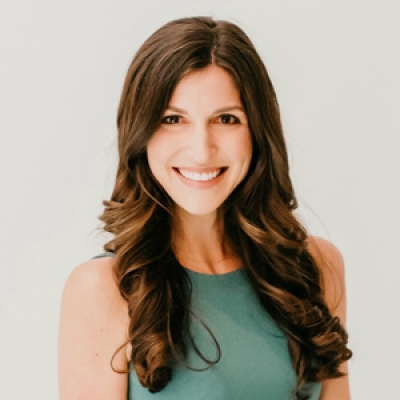 Laurie Herrick
Regional Director of Public Relations and Communications
2800 South Ocean Boulevard
Palm Beach, Florida 33480
USA
---
Four Seasons Resort Palm Beach
PRESS KIT

Visit Four Seasons Resort Palm Beach Website