Back
Florie's, Chef Mauro Colagreco's Restaurant and Bar in Partnership with Four Seasons Resort Palm Beach, Launches "Home by Florie's"
The perfect weekend in is now just a phone call away
February 1, 2021,
There's no need to wait for the soon-to-be-announced re-opening of Florie's at Four Seasons Resort Palm Beach to experience its cuisine that celebrates the special connection between the sun-drenched locales of the Mediterranean and Palm Beach. Florie's, the only restaurant and bar in the United States in partnership with three Michelin-starred Chef Mauro Colagreco, debuts Home by Florie's, a new takeaway-style offering providing its globally-inspired dining and beverage signature favourites in the comfort of home.
"At Florie's, I want to capture a feeling as much as I do flavour, where everyone who visits Florie's feels like they have been welcomed into my own home," says Chef Mauro Colagreco. "With Home by Florie's, we are offering that same sense of sharing and connection in your own home until we can welcome you back to ours."
Shake up the experience with Florie's house-crafted cocktail starter kits. An ode to forthcoming launch of the bar's Botanical Guide, an artful menu of floral-inspired, garden-driven cocktails, choose between the Orange Blossom, Rose, or Marigold. Each cocktail kit includes a house-blended mixer and recipe with suggested spirits. Waters from around the globe are also available, with each unique bottle carefully selected for its own taste and sense of place, from Solé sourced from an Italian village and Iskilde from Denmark's Artesian Springs to Spain's effervescent Vichy Catalan.
Whether picking up or allowing the Five-Star, Five-Diamond Resort to deliver beginning later in February 2021, guests can expect a memorable meal from this neighbourhood locale, including a special treat that adds a combination of surprise and story with each order. Offered on Fridays and Saturdays for dinner from 5:00 to 8:30 pm and on Sundays for breakfast from 9:00am to 12:00 noon, menu highlights include:
To Start
Local burrata with Florida citrus, coriander, golden raisins and Sicilian pistachios
Heirloom tomato and persimmon carpaccio with Sicilian pistachios, chives, gooseberries, marcona almonds and ginger-vinaigrette
Rangers Valley wagyu beef tenderloin yakitori with red pepper coulis, chives, and house-made shallot vinegar
Mains
Riviera salad with seared tuna, Swank Farm greens, market vegetables, hard-boiled egg, anchovy, olive tapenade, sherry vinaigrette, and seeded sourdough bread
Spaghetti all'arrabiata with San Marzano tomatoes, red Thai bird pepper, garlic, basil, and olive oil
New Zealand lamb shank with sweet potato, dates, walnuts, and black sesame sauce
Creekstone Farms beef burger with two-year aged Vermont cheddar, Nueske's bacon, lettuce, tomato, onion, pickle, house-sauce, house-made brioche bun, and French fries
Dessert
Lemon tart with meyer lemon curd and meringue
White chocolate mousse with Florida passion fruit sorbet and coulis
For more information, visit Florie's online or follow @floriespb. To order from the Home by Florie's menu, including pre-orders, call 561 582 2800.
---
---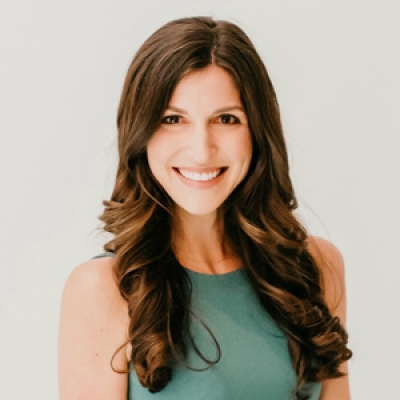 Laurie Herrick
Regional Director of Public Relations and Communications
2800 South Ocean Boulevard
Palm Beach, Florida 33480
USA
---
Four Seasons Resort Palm Beach
PRESS KIT

Visit Four Seasons Resort Palm Beach Website