Back
Four Seasons Hotel George V, Paris Celebrates 20 years of Four Seasons Excellence and Magic
To celebrate its 20th anniversary as part of the Four Seasons family, the luxury Parisian property hosted more than 600 guests for a memorable evening full of magic
December 10, 2019,
On the evening of Saturday, December 7, 2019, the George V celebrated its 20th anniversary as part of the Four Seasons family with a memorable event that saw more than 600 guests from across the globe come together to celebrate this legendary Parisian institution.
The glamorous evening saw travel agents, Hotel guests, the media and partners donning elegant dinner jackets and evening dresses for what was to be an exceptionally memorable event. Among those who attended were Christian Clerc, President of Global Operations for Four Seasons Hotels and Resorts, and Jean-Claude Wietzel, Regional Vice-President and General Manager of Four Seasons Hotel George V, Paris. Renowned French and international guests were also present, including Vincent Cassel, Virginie Ledoyen, Ludivine Sagnier, Marie Gillain, Samuel Le Bihan, Zoé Félix, Audrey Fleurot, Hafsia Herzi, François-Xavier Demaison and Aurélie Saada, lead singer of the Brigitte duo.
Upon entering the Hotel, guests were immersed in a chic glittering world. Golden decorations led to the heart of the lobby, which was dominated by Jeff Leatham's decorative black deer, and on to the Marble Courtyard's impressive glass dome.
A number of events made the evening particularly memorable. At Le Cinq, more than 60 guests enjoyed an outstanding dinner in a majestic setting that celebrated the skill and talent of Chef Sommelier Eric Beaumard, who has been Restaurant Director for the last twenty years. Crafted by three Michelin-starred Chef Christian Le Squer, the dinner was accompanied by an extraordinary selection of rare 1999 vintages, resulting in a veritable symphony of flavours. Live music accompanied each course, with tunes carefully selected to enhance the flavours of each wine. Jeroboams of Jean Louis Chave Hermitage Blanc, Grand Richebourg de la Romanée Conti and Château Lafleur Carré d'Or de Pomerol were served to heighten the lively rhythmic sound of the violin, the deep sensual notes of the cello and the intensity of the piano.
In the enchanting setting of Le George, 80 guests were fully immersed in the theatrics of the kitchen, feasting on Italian delicacies and savouring delectable dishes. Chef Simone Zanoni crafted an exceptional feast featuring traditional Italian cuisine, with sharing plates creating a lively and friendly atmosphere. Fine Italian vintage 1999 wines, including Cà del Bosco, Cantina Terlano Pinot Bianco Vorberg and Barolo Bussa Giacomo Fenocchio, were selected by Italy's best sommelier, Gabriele del Carlo, and carefully paired to enhance the dining experience. 1999 vintages accompanied a variety of dishes, including a delectable raw scallop dish, ossetra caviar and sage, braised veal tortelli with white truffle, and roasted wagyu beef fillet served with truffle purée and veal jus.
The iconic Galerie was also transformed into a magical setting for the evening. Dotted with bar stations, the Galerie was abuzz all evening, with more than 60 artists, including dancers, singers, musicians and quick-change artists, entertaining with lively performances. Guests were able to enjoy a unique gastronomic experience in Europe's most Michelin-starred luxury hotel, embarking on a veritable journey of taste with signature dishes crafted by each chef. They savoured three Michelin-starred Chef Christian Le Squer's iconic foie gras, Michelin-starred Chef Simone Zanoni's tomato tatin and cacio e pepe ice-cream, and Michelin-starred Chef Alan Taudon's langoustine blancmange and beetroot purée.
Free-flowing champagne accompanied these Michelin-starred dishes, while glittering decor transformed L'Orangerie into a futuristic experimental bar. Le Bar was adorned with thousands of red and black rose petals, creating a glamorous rock 'n' roll setting as a tribute to Artistic Director Jeff Leatham. Within the setting of this underground speakeasy, the tattooed bartenders of Bar Paris shook up sophisticated, evocative sounding cocktails such as Black Mule, Dark Blue and Smoky Cocktail. DJs set the tone for the night, with guests dancing until the early hours, celebrating the passion and talent of those who have made this iconic luxury hotel the legendary institution it has been for the last twenty years.
---
---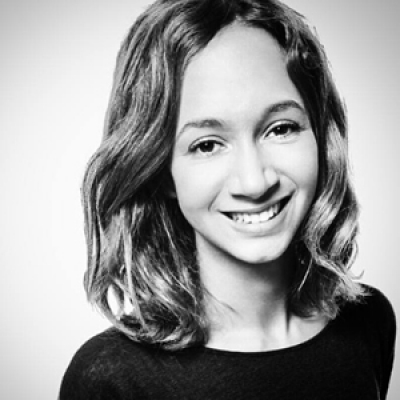 Samuelle Dorol
Public Relations and Communications Manager
31, avenue George V
Paris, 75008
France
Amandine Devaux
Digital Manager
31, avenue George V
Paris, 75008
France
Nathalie Vimar
Director of Public Relations and Communication
31 avenue George V
Paris, 75008
France
---
Four Seasons Hotel George V, Paris
PRESS KIT

Visit Four Seasons Hotel George V, Paris Website