Back
La Vie en Bleu Offers the Chance to Experience the Ideal French Holiday at Two Iconic Four Seasons Properties
With La Vie en Bleu, guests can make the most of the summer with a rich program at the luxurious Four Seasons Hotel George V, Paris and at Grand-Hôtel du Cap-Ferrat, A Four Seasons Hotel on the glamorous French Riviera
June 26, 2019,
La Vie en Bleu was inspired by the ideal vision of summer of two iconic Four Seasons properties, with palettes of blues embodying the very essence of the summer season. Bringing out the romantic side of both destinations, the experience allows guests to discover the freedom of the City of Light in summer, when the River Seine gleams under angel-blue skies, and take in the glamour and coastal-blue landscapes of the French Riviera, where the waves gently lap against the shore of Cap Ferrat.
Located an easy 90-minute flight away from each other, Four Seasons Hotel George V, Paris and Grand-Hôtel du Cap-Ferrat, A Four Seasons Hotel, invite guests to experience La Vie en Bleu and indulge in a memorable stay at both of these iconic hotels. Guests can book La Vie en Bleu in their destination of choice or combine both to experience the ultimate French holiday.
As well as accommodation at both properties, La Vie en Bleu features zesty summer experiences including exclusive in-room blue-themed amenities, a personalised Spa treatment to rejuvenate the skin, and a delectable al fresco dinner that allows guests to make the most of France's warm summer evenings.
La Vie en Bleu
At the newly renovated Spa, a quiet haven of peace, guests can unwind with a customised Alaena treatment inspired by the tides of the ocean. Featuring organic hot rose oil, the facial and body massage uses rhythmic wave-like movements and techniques to alleviate stress and induce deep relaxation.
As the sun begins to set, guests can enjoy an authentic summer aperitivo in the kitchen with award-winning Chef Simone Zanoni, who prepares gourmet finger food and small plates using authentic Mediterranean ingredients. The experience is followed by an al fresco dinner in the private courtyard, with bespoke dishes prepared using fresh seasonal ingredients.
Guests can unwind with a 60-minute Sea Minerals Revitalising Facial that uses pure botanical extracts by Sodashi, leaving the skin radiant and firm. A warm sea algae mask is applied to restore minerals and oxygen, producing a luminous complexion that results in plumper, toned skin.
In the early evening, diners can unwind with a private aperitif in the kitchen and indulge in a fine dining experience at Michelin-starred Le Cap. The Grand Bleu four-course food and bread-pairing menu offers a light and healthy approach to Mediterranean cuisine, with a delectable selection of fish-based dishes prepared by celebrated Michelin-starred Chef Yoric Tieche.
More Experiences
Additional memorable experiences can be booked through the concierge teams to enhance La Vie en Bleu and fully immerse guests in the pulsating energy of summer.
A luxurious cruise along the River Seine in a private wooden boat. This Parisian experience allows guests to take in the city's main sights from the comfort of a private boat while enjoying a glass of Champagne and canapés.
Unveiling the secrets of caviar tasting. Guests can beat the summer heat and zip along the River Seine in a sidecar, enjoying a cooling breeze on their skin. Following a personalised tour of the iconic Petrossian Caviar House, guests will take part in a bespoke tasting session led by a Petrossian family member.
Behind the wheel of a vintage car. Guests can journey through some of the French Riviera's most stunning landscapes with a tailor-made itinerary, soaking up the sights and stopping off to enjoy a bespoke picnic lunch prepared by celebrated Chef Yoric Tièche.
Bespoke aperitif at sunset on board a private boat. Guests can spend a romantic evening with their loved one aboard a private boat on the French Riviera, sipping Champagne and watching the sky turn soft shades of pink.
---
---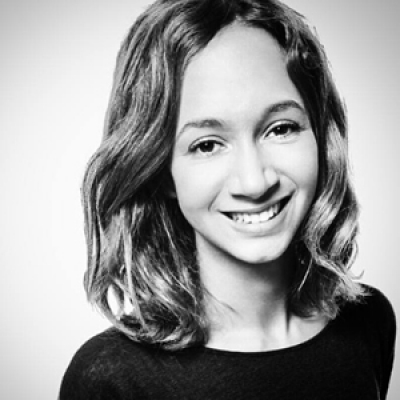 Samuelle Dorol
Public Relations and Communications Manager
31, avenue George V
Paris, 75008
France
Amandine Devaux
Digital Manager
31, avenue George V
Paris, 75008
France
---
Four Seasons Hotel George V, Paris
PRESS KIT

Visit Four Seasons Hotel George V, Paris Website
Grand-Hôtel du Cap-Ferrat, A Four Seasons Hotel
PRESS KIT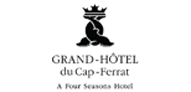 Visit Grand-Hôtel du Cap-Ferrat, A Four Seasons Hotel Website