Back
Michelin Guide 2020: More Than Ever, Four Seasons Hotel George V, Paris is Recognised as an Unparalleled Gourmet Destination in Europe
The Michelin guide has recognised the expertise of the iconic Hotel's talents and their commitment to sustainable practices
January 27, 2020,
In the latest edition of the Michelin Guide, Le Cinq, Le George and L'Orangerie of Four Seasons Hotel George V, Paris retained their total of five Michelin stars, confirming the Hotel's status as one of the world's best culinary destinations. The 2020 edition of the guide has further honoured Head-Sommelier Eric Beaumard and Chef Simone Zanoni for their exceptional skills and commitment to sustainability.
"We are thrilled and honoured that the Michelin guide inspectors have once again recognised the culinary excellence of our dining establishments, drawing attention to the expertise of our talents and their commitment to sustainability. We owe this success not only to their hard work, but also to their strong desire to be the pioneers of the future of gastronomy and wine," states Regional Vice President and General Manager Jean Claude Wietzel.
Rewarding Excellence and Passion
Widely acknowledged as one of the best in his field, Eric Beaumard has just received the Michelin Sommelier Award 2020. Overseeing Le Cinq's day-to-day operations since it opened in 1999, he is responsible for creating its wine cellar. With now more than 50,000 bottles, the restaurant offers an exceptionally diverse selection of rare and exclusive wines.
Eric Beaumard comments: "I am particularly moved by this recognition from the Michelin Guide, which I also attribute to my team and, of course, to Christian Le Squer whose cuisine perfectly pairs with wine. Through our daily work, we try to encourage winemakers and the young generation to protect their terroir and to inspire our profession towards a more sustainable approach. "
Partner in crime Christian Le Squer has once again retained three Michelin stars at Le Cinq with his elegant and modern cuisine. "I have always thought of my cuisine as something that is constantly moving, as a bridge between my native Brittany and my exciting adoptive Paris. Retaining our three-star rating is a real honour, encouraging us to take an ever-stronger approach to research and development. We want to continue to be a successful and highly regarded restaurant on both a local and international level, maintaining our position as one of the best restaurants in the world."
A Strong Commitment to Sustainable Gastronomy
Four Seasons Hotel George V, Paris is dedicated to using sustainable produce and environmentally friendly practices, with talented chefs focusing on distinct culinary traditions. This green approach was recognised by the Michelin Guide, which featured Simone Zanoni in its prestigious Sustainable Gastronomy Category. This recognition highlights Le George's green efforts and commitment to environmentally friendly practices, placing Simone Zanoni at the forefront of the sustainability movement.
"When we open up the path to excellence, we are bound to imagine tomorrow's fine cuisine. And it will only reach its full potential through exemplary environmental responsibility. I'm not perfect, but I'm convinced that if everyone plays their part we could have a real impact for future generations. As chefs, we have a duty to educate and lead by example," says Chef Zanoni.
Chef Alan Taudon maintained the Michelin star at L'Orangerie with his bold, radical decision to create new culinary signature over the course of only a few months, focusing on plant and fish-based dishes to create a healthier and more sustainable cuisine.
Finally, Pastry Chef Michael Bartocetti maintained his Passion Dessert 2019 selection. Favouring small producers who promote sustainable and responsible agriculture, he provides all three Michelin-starred restaurants with fresh desserts stirring emotions and celebrating the best of natural ingredients.
---
---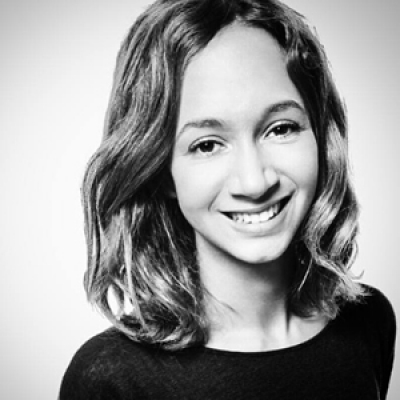 Samuelle Dorol
Public Relations and Communications Manager
31, avenue George V
Paris, 75008
France
Amandine Devaux
Digital Manager
31, avenue George V
Paris, 75008
France
Nathalie Vimar
Director of Public Relations and Communication
31 avenue George V
Paris, 75008
France
---
Four Seasons Hotel George V, Paris
PRESS KIT

Visit Four Seasons Hotel George V, Paris Website