Back
To Celebrate Valentine's Day, Four Seasons Hotel George V, Paris Launches "That's Amore!" – Unique Romantic Experiences with an Italian Touch
To celebrate love, the Hotel's talented team has created a range of romantic experiences to suit all tastes, including a Michelin-starred menu to go, a memorable stay in the heart of the City of Lights and a pop-up offering decadent treats
January 28, 2021,
This year Four Seasons Hotel George V, Paris celebrates Valentine's Day with a chic, trendy and highly original concept of love. Simone Zanoni, Gabriele del Carlo and Michael Bartocetti have created an extravagant and glamorous experience to share the spirit of Italian art de vivre, love and generosity (all three have Italian roots). The trio is shaking up the Parisian scene by offering a series of experiences for couples to celebrate love in a unique, personalised way to the soulful rhythm of That's Amore!
That's Amore! a pop-up offering thoughtful, unconventional gifts
From February 12, 2021, Pastry Chef Michael Bartocetti and Gabriele del Carlo, renowned sommelier of Le George and named Best Sommelier of Italy, will unveil a pop-up dedicated to celebrating love. Exuding Italian passion and a quirky atmosphere, the pop-up offers a range of sharing gifts curated by Bartocetti and Del Carlo, perfect to enjoy with one's significant other over the course of the weekend.
Gabriele del Carlo will open the doors of Paris's most beautiful wine cellar, taking guests on a guided journey of Italy's vineyards through a selection of wines. From Piedmont to sunny Sicily, from Nebbiolos to Nero d'Avolas, the menu will feature some of Del Carlo's favourite wines including renowned grands crus.
Sweet tooths will delight at Michael Bartocetti's creations. Alongside amore di polenta, a delicious, soft Lombard speciality flavoured with lime zest, the Chef has created two new collections specially designed for Valentine's Day: a Patisserie Collection and a Chocolate Flower Collection.
Designed to delight sweet palates, his Patisserie Collection comprises three gourmet treats that are an ode to love: Dark, Irresistible and Extravagant. With its rich ebony undertones, "Dark" marries a biscuit soaked in maicha coffee with a melting caramel, hazelnut and coffee heart coated with a generous layer of mascarpone. "Irresistible" features a rich and creamy light mousse infused with Amalfi lemon leaves, grapefruit confit and lemon caviar on an almond and honey biscuit. Finally, "Extravagant" takes a twist on traditional Sicilian pistachio pastries by using a drizzle of olive oil.
The Chocolate Flower Collection was created as a tribute to the majestic floral arrangements that have long embellished the Hotel. The milk chocolate version is composed of a flower adorned with a macadamia praline and Tahitian vanilla, while dark chocolate lovers can indulge in a pistachio praline with olive oil that decadently marries with the sharp freshness of zesty lime.
Finally, guests can treat loved ones to a wellness experience in the luxury spa or a gourmet meal at one of the Hotel's Michelin-starred restaurants by purchasing a gift card from the pop up.
That's Amore a Casa, a bespoke Michelin-starred dinner crafted by Simone Zanoni
Simone Zanoni, whose signature dishes at Le George are renowned internationally, celebrates Mediterranean cuisine with a menu to go that is designed to indulge guests in delectable culinary creations. Among the inviting appetisers on offer are soft focaccia bread made by the Hotel's in-house bakers; a flavoursome cream of pumpkin and chestnut soup; 36-month aged Parmesan; and scallop carpaccio with horseradish and Amalfi lemon vinaigrette. This culinary experience exuding Italian dolce vita continues with a delicious amore di pasta dish with lobster, and tortelli imaginatively created by Zanoni himself. As a main dish, guests can enjoy a Milanese veal chop with truffle sauce, one of the chef's signature dishes. To finish is a mango flower dessert, which provides fresh delicate notes to the palate. Combining the bold flavours of pickled mango with the subtle, balanced acidity of citrus fruits, Chef Michael Bartocetti's sweet creation bursts with aromas that are both intoxicating and addictive.
That's Amore at George V, an invitingly glorious getaway for a memorable Valentine's Day
To add a touch of magic to Valentine's Day, Four Seasons Hotel George V, Paris has created That's Amore at George V, an exclusive experience enjoyed in the Hotel's magnificent interiors – the perfect setting to share an unforgettable moment with one's special other. A guaranteed upgrade, early arrival and late departure are designed to allow guests to make the most of this special occasion exuding Italian love. To add a further touch of magic, guests will be able to enjoy a complimentary bottle of champagne and a floral arrangement by Jeff Leatham, the Hotel's celebrated Artistic Director. That's Amore at George V includes an Italian Michelin-starred dinner specially crafted by Chef Simone Zanoni to be enjoyed in the comfort of one's room or suite. A veritable celebration of love, this romantic experience is guaranteed to ignite the senses.
The That's Amore Pop-Up at Four Seasons Hotel George V, Paris is available from Friday, February 12 to Sunday, February 14, 2021 from 10:30 am to 6:00 pm
The That's Amore a Casa menu is available by prior booking until February 10, 2021 at 6:00 pm; for reservations, contact the restaurant team at Le George on 01 49 52 72 09 or by e-mail at le.george@fourseasons.com
The That's Amore at George V offer is available from Friday, February 12 to Sunday, February 14, 2021; prices from EUR 1500 per night; for reservations, contact Four Seasons Hotel George V, Paris on 01 49 52 71 00 or via e-mail at reservationparis@fourseasons.com
---
---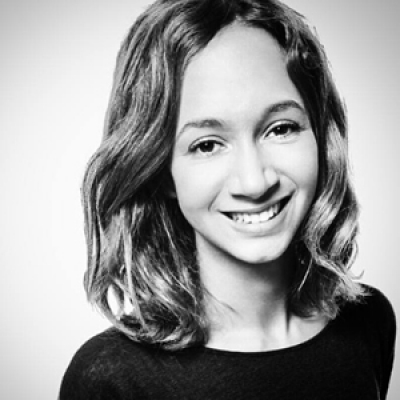 Samuelle Dorol
Public Relations and Communications Manager
31, avenue George V
Paris, 75008
France
Nathalie Vimar
Director of Public Relations and Communication
31 avenue George V
Paris, 75008
France
---
Four Seasons Hotel George V, Paris
PRESS KIT

Visit Four Seasons Hotel George V, Paris Website