Back
With Five Coveted Michelin Stars, Four Seasons Hotel George V, Paris Firmly Establishes Itself as a World Leader in Culinary Excellence
Having retained his three-star rating for the twentieth year running, Chef Christian Le Squer is now part of a tight-knit group of chefs considered the very best in their field
March 22, 2022,
Le Cinq, Le George and L'Orangerie of Four Seasons Hotel George V, Paris have retained their five stars in the 2022 Michelin Guide, once again re-establishing the Hotel as a world leader in culinary excellence. The 2022 edition also recognises the consistent excellence of Chef Christian Le Squer, who this year celebrates his twentieth year with a three-star rating. This is a rare accolade, as fewer than ten chefs in the world have been honoured with three stars for twenty consecutive years since the creation of the Michelin Guide in 1900.
"We are very happy and proud that the Michelin inspectors have maintained our rankings," comments Regional Vice President and General Manager Jean-Claude Wietzel. "The stars are the result of the constant determination and hard work of our chefs and their teams to offer guests a unique culinary experience. Driven by their passion, creativity and know-how, our Michelin-starred chefs Christian Le Squer, Simone Zanoni, Alan Taudon, Michael Bartocetti and Guillaume Cabrol share a desire to use top quality, local seasonal ingredients while adopting sustainable practices in their cooking. The Hotel is wholeheartedly committed to green initiatives and relentlessly strives to improve its sustainability efforts."
Once again awarded with the highest distinction for Le Cinq, Chef Christian Le Squer has joined a tight-knit group of chefs considered the best in their field for over twenty years. This is an exceptional achievement, testifying to the chef's remarkable skill and consistency over time.
"The 2022 ranking means a lot to me, and brings me much emotion and pride," reveals Le Squer. "It reflects my desire to constantly research and develop my cuisine, while always seeking to offer a culinary experience that is constantly evolving and adapting. Above all, enjoying a three-star ranking for the last twenty years has made me ever more committed to future generations. As a three Michelin-starred chef who has increasingly gained confidence by featuring in the Michelin Guide over the years, I have a duty to share my expertise and train young chefs who are keen to enter the field."
Le Cinq will be celebrating Le Squer's twentieth year with three Michelin stars with a unique menu featuring the Chef's unmissable signature dishes. Le Squer's fish-based cuisine is elegant and sophisticated, drawing on fond childhood memories, and influenced both by his Breton roots and his much-loved adoptive Paris.
Le George's Michelin star rating was also reconfirmed this year. Chef Simone Zanoni remains wholeheartedly committed to sustainable gastronomy through bold, environmentally friendly initiatives, including growing oyster mushrooms using waste coffee grounds; opening a vegetable garden that takes a local, social and environmental approach; and reducing the carbon output in the kitchen.
L'Orangerie's commitment to offering a light, plant-based gastronomic experience has also been rewarded with a star this year. With healthy eating firmly in mind, Chef Alan Taudon gives life to a new culinary expression, with vegetables, fruits and fish lying at the heart of his cuisine.
---
---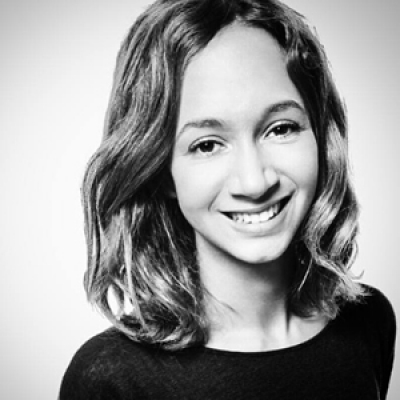 Samuelle Dorol
Associate Director of Public Relations and Communication
31, avenue George V
Paris, 75008
France
---
Four Seasons Hotel George V, Paris
PRESS KIT

Visit Four Seasons Hotel George V, Paris Website