Back
The Spa at Four Seasons Hotel George V, Paris Adds to Its Highly Personalised Range of Skincare Rituals with the Haute Couture Dr Burgener Switzerland Treatment
The renowned Swiss beauty brand has created an ultra-personalised skincare program combining cutting-edge skincare technology, personalised cosmetic care and dietary supplements to offer exceptional, long-lasting results
April 22, 2022,
A veritable haven of peace combining Parisian elegance with the George V's attentive service, the Spa at Four Seasons Hotel George V, Paris proposes the most advanced skin rejuvenation techniques for a unique experience in the heart of the City of Light. Working closely with renowned French and international brands to offer highly personalised service, the Spa's expert therapists offer clients bespoke treatments with immediate, exceptional results.
Using the most advanced anti-ageing technology, the Spa has joined forces with the expertise of Dr Burgener Switzerland to unveil the Haute Couture Dr Burgener Switzerland program. The result of five years of thorough research, the Haute Couture Dr Burgener Switzerland treatment brings a completely novel, pioneering approach to anti-ageing skincare, with an ultra-personalised, made-to-measure package combining technology, skin analysis, cosmetic care and facials to offer long lasting results.
"With personalisation at the heart of our philosophy, we decided to go beyond the individual health and beauty programs offered at the clinic to create a unique concept of bespoke skincare," explains Dr Pauline Burgener, founder of the eponymous laboratory.
"With our unique expertise in anti-ageing skincare in Paris, we believe that ultra-personalisation is key to providing our clients with an exclusive experience and long-lasting results. Today, we are very pleased to complete our range by offering a treatment developed by one of the most innovative brands in the field of rejuvenation, drawing on the latest anti-ageing technologies," comments Nathalie Delclos, Spa Director of Four Seasons Hotel George V, Paris.
The program begins with a one-to-one consultation in a dedicated treatment room at the Spa. A detailed skin evaluation is carried out to assess the individual's overall skin condition, looking at a variety of factors including facial ageing, texture and pigmentation. Following the in-depth consultation, analyses are sent to aesthetic medical clinic Lausanne B-mediC, where internationally renowned medical professionals closely assess the individual's skin condition. A sample of the client's hair is also sent to the laboratory for a full screening of minerals, trace elements and heavy metals.
Once they have obtained the results, skincare professionals at the Dr Burgener Switzerland laboratory design bespoke cosmetic treatments to target problem areas and reverse the ageing of the skin, with products including creams, masks, serums, eye contour cream, lip care, cleansers and milk cleansers, as well as personalised nutritional supplements tailored to the individual's needs.
Over the course of the following months, guests enjoy ultra-personalised follow up sessions, with treatments adjusted to meet the skin's changing needs. Combined with nutritional supplements, regular facials using state-of-the-art anti-ageing technologies such as diamond microdermabrasion or glycolic acid peels target problem areas, reduce wrinkles and improve firmness for visible, long-lasting Haute Couture results.
The Haute Couture Menu at the Spa at Four Seasons Hotel George V, Paris
Bespoke Haute Couture Skincare Products
Haute Couture skincare products are personalised based on the results of the individual's skin analysis. A team of scientists in Switzerland analyse the results and send their recommendations to the laboratory, where scientists and clinicians create a complete range of tailor-made skincare products, including vector creams, boosters, masks, serums, eye contour creams, lip care and milk cleansers. Combining highly active ingredients, such as amino acid peptides, stem cells and hyaluronic acid, the unique formulas are designed to stimulate cell renewal, boost collagen production, restore firmness and prevent hyperpigmentation.
Haute Couture Care
Results are enhanced with regular personalised Haute Couture facials. Therapists select the most effective skincare products and advanced anti-ageing technologies that best suit the client's needs, such as glycolic peeling, ultrasound cavitation peeling, radiofrequency, diamond microdermabrasion, needle-free mesotherapy and endermology. Treatments are designed to stimulate cellular regeneration, reduce wrinkles and pigmentation, firm the oval of the face and boost radiance.
Haute Couture Skin Analysis
To create the ultimate skincare routine using a bespoke cosmetic line, Dr Burgener skincare experts carry out a detailed analysis of the skin by capturing in-depth information on wrinkle depth, photo-ageing, pores, skin elasticity, sebum secretion, hydration, pigmentation, and melanin levels. A thorough skin analysis is carried out twice a year, allowing the skincare formula to be continually customised.
Analysis of Heavy Metals and Trace Elements
A sample of the client's hair is sent to the Dr Burgener Laboratory in Switzerland for a complete screening of minerals, trace elements and heavy metals. Clinical experts analyse the results and draw up a customised program, with personalised nutritional supplements designed to cleanse and restore balance.
---
---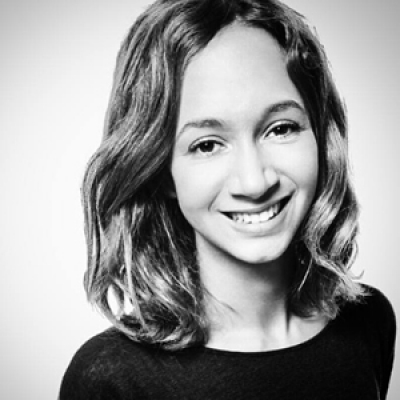 Samuelle Dorol
Associate Director of Public Relations and Communication
31, avenue George V
Paris, 75008
France
---
Four Seasons Hotel George V, Paris
PRESS KIT

Visit Four Seasons Hotel George V, Paris Website