Back
African American Chamber of Commerce Partners with Four Seasons Hotel Philadelphia for an Inaugural Peership Program
Two Black-owned businesses will be paired with Four Seasons executives for training and mentorship
July 26, 2021,
The African American Chamber of Commerce of Pennsylvania, New Jersey and Delaware and Four Seasons Hotel Philadelphia are launching a peership program with two Black-owned Philadelphia businesses. The first-of-its-kind program between the two organisations will consist of a two-person pilot where Four Seasons executives will be paired with members of the African American Chamber of Commerce to provide essential tools to the local business community.
"Four Seasons Hotel Philadelphia is committed to the growth, development and recovery of the Philadelphia region. This program is a tangible example of closing the knowledge gap and helping one another elevate our community," says Tiffany Sanford-Adams, Four Seasons Director of People and Culture. "In 2020 we made a commitment to the Black community in Philadelphia and this partnership is a direct result of that commitment."
Honing in on core business development necessities, the program will be a six-month rotational experience for the businesses, with emphasis on these major aspects: marketing/public relations, human resources, procurement and guest relations.
The two businesses selected for this partnership are:
Tiffani L. Brown, Executive Director, Personal Home Care Agency of PA, LLC. PHCA provides in-home personal services, community integration, in-home personal assistance, residential supports and job supports to adults with physical and developmental disabilities.
Melissa Lamarre, CEO, Workaholix Media Consulting. Workaholix specialises in strategic planning, public relations and project management for small businesses and non-profit organisations. Workaholix provides brand development and promotional services for businesses and entertainment professionals through strategic marketing campaigns, network expansion and well-executed upscale events.
"The partnership with Four Seasons shows true understanding of what it means to support Black-owned businesses," says Regina Hairston, President of the African American Chamber of Commerce. "Black-owned business owners may be the first in their personal network to start their own business and with that comes challenges beyond finances. Partnerships like these where knowledge can be shared are crucial to making sure Black-owned businesses thrive."
The inaugural program began on July 21 with a projected end date of December 15, 2021.
---
---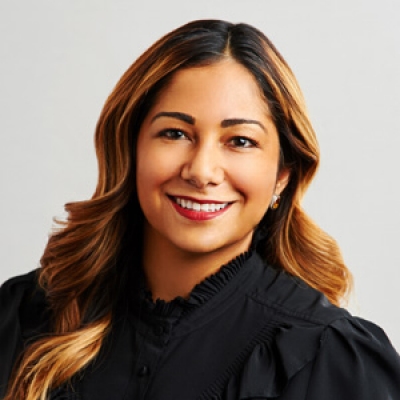 Melissa Quiñones DeShields
Director of Public Relations
One North 19 Street
Philadelphia, Pennsylvania 19103
USA
---
Four Seasons Hotel Philadelphia at Comcast Center
PRESS KIT

Visit Four Seasons Hotel Philadelphia at Comcast Center Website