Back
Jean-Georges Philadelphia to Reopen with Six-Course Tasting Menu at Four Seasons Hotel Philadelphia at Comcast Center
Michelin-starred Chef Jean-Georges Vongerichten, alongside new Chef de Cuisine Cornelia Sühr, bring an updated menu format to the soaring restaurant atop Four Seasons Hotel Philadelphia
February 24, 2022,
In partnership with Four Seasons Hotel Philadelphia at Comcast Center, Michelin-starred Chef Jean-Georges Vongerichten introduces a new, six-course tasting menu to Jean-Georges Philadelphia, his highest restaurant, rising 1,000 feet (300 metres) in the air. The highly anticipated reopening will once again welcome guests to his immersive restaurant in the clouds on March 10, 2022, after temporarily being closed for two years. Jean-Georges Philadelphia's sister restaurant and bar, JG SkyHigh, reopened in summer 2020 and continues to offer a more casual experience serving breakfast, all-day dining, cocktails, and the city's best sky high views.
The new menu, served in six artfully plated courses and priced at USD 198 per person, will offer elements designed to engage every sense. "I want the first bite to be just as exciting as the last," says Chef Jean-Georges Vongerichten. "After the last two years, people are hungry for unique culinary experiences. We are excited to offer the freshest, globally inspired flavours from around the world served alongside ingredients native to Pennsylvania." A limited number of seats per evening will make the meal feel intimate and personal, allowing guests to enjoy each course leisurely and at their preferred pace.
With a focus on sustainability and quality, seasonal ingredients often native to the Pennsylvania region will be prepared with classic French techniques, while calling on global influences and sourcing local vegetables, meats and seafood. Guests can expect Jean-Georges' iconic favourites, such as Egg Toast and Caviar, and Yellowfin Tuna Ribbons. They will also discover new dishes that thoughtfully layer in flavours, such as locally grown elderflower, Pennsylvania-raised duck, and fresh trout from the Pocono mountains. Substantive features may include raw diver scallops in the shell served with finger limes from Bhumi Growers, and sea bass served with regionally foraged mushrooms steamed in a red curry scented infusion. Balanced desserts such as a passion fruit flower composed of creamy hazelnut praline, caramel and hazelnut dacquoise will conclude the evening.
The restaurant will reopen for the first time with the remarkably talented Cornelia Sühr as Chef de Cuisine, who was appointed in summer 2021 and who has worked in collaboration with Chef Jean-Georges to design the menu. Sühr's career has taken her all over the world. Prior to landing in Philadelphia, she was based in London with Alain Ducasse and later relocated to Dubai as chef de cuisine at the St. Regis Dubai. From Dubai, Sühr's next culinary adventure took her to New York where she served as chef de cuisine for The Carlyle Hotel and later as chef de cuisine of SHUN by Michelin starred Chef Alain Verzeroli.
"We are thrilled to have Cornelia helm the team at Jean-Georges Philadelphia," says Vongerichten. "Her leadership, culinary instincts, and background in kitchens around the world will create a memorable dining experience."
For the first time, Jean-Georges Philadelphia will offer two versions of the tasting menu, one of the land and sea, and one of the earth. Plant-based dishes include Pea Potstickers seasoned with Sichuan spice, Maitake Mushroom roasted with black truffle, Shaved Artichoke and Young Coconut Salad. A roving champagne trolley will offer guests an opportunity to explore rare labels by the glass or bottle.
With its mirrored glass atrium and sky-high views, Jean-Georges Philadelphia is a destination where thoughtful dining and Norman Foster's renowned architecture intersect to create a memorable atmosphere. Descend the waterfall encased staircase to Jean-Georges Philadelphia where guests will embark on a feast for the senses, offering 360-degree views of the city of Philadelphia's skyline.
Jean-Georges Philadelphia will be open 5:30-9:30 pm, Thursday-Saturday. Reservations are required and can be reserved online through OpenTable 30 days in advance.
About Jean-Georges Phildelphia
On the 59th floor of Four Seasons Hotel Philadelphia, Chef Jean-Georges Vongerichten offers a combination of iconic dishes from Jean-Georges New York as well as new creations at Jean-Georges Philadelphia. The six-course tasting menu experience is a meticulously coordinated service with artfully plated courses. Offering unparalleled city views through floor-to-ceiling windows, Jean-Georges Philadelphia is a destination where elevated dining and striking architecture intersect to create an unforgettable experience.
---
---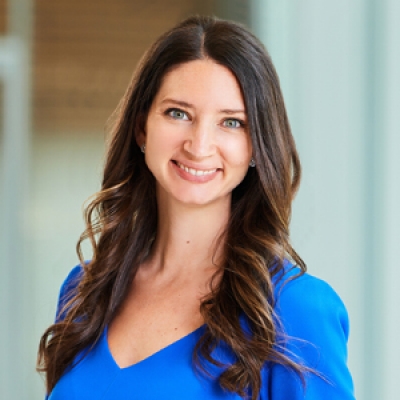 Lisa Tareila
Director of Public Relations and Marketing Communications
One North 19th Street
Philadelphia, Pennsylvania 19103
USA
---
Four Seasons Hotel Philadelphia at Comcast Center
PRESS KIT

Visit Four Seasons Hotel Philadelphia at Comcast Center Website