Back
Cookie Till Brings a Taste of Steve & Cookie's to Vernick Fish at Four Seasons Hotel Philadelphia
Restaurant takeover on March 21 will benefit A Meaningful Purpose at Reed's Farm
February 21, 2023,
Vernick Fish, the contemporary American oyster bar located at Four Seasons Hotel Philadelphia at Comcast Center, will host the beloved Margate, New Jersey restaurant Steve & Cookie's, for a one-night-only prix-fixe menu takeover on Tuesday, March 21, 2023. Partnering with Vernick Fish Chefs Greg Vernick and Drew Parassio, the four-course menu will highlight classic Steve & Cookie's dishes presented by owner Cookie Till, her Executive Chef Kevin Kelly and Chef de Cuisine Warner Christie, cocktails by resident Bartender Bruce, and music featuring piano player Gabe Sacchetti. A portion of the dinner proceeds will benefit A Meaningful Purpose at Reed's Organic Farm, Cookie's non-profit that addresses the needs of food insecurity, soil regeneration, and inclusiveness for the communities that neighbour her restaurant.
"There's nothing quite like an evening at Steve & Cookie's in Margate, a favourite restaurant I've admired and frequented for many years," says Greg Vernick, Owner and Executive Chef of Vernick Fish. "We look forward to continuing our partnership with Cookie and her team when we welcome her world-class style of hospitality, food and drink to Philadelphia."
Guests will begin their meal with a selection of items including Local Oysters, Butter Poached Clams and Tuna Tacos, followed by Pasta with Clams and Fried Oysters over Grilled Romaine, and enjoying a selection of main dishes including Crab topped Branzino with Lemon Caper Beurre Blanc and Veal Milanese. Save room for dessert featuring Coconut Cream Pie and Peanut Butter Pie. From 5:00 to 9:00 pm, reservations of up to six guests for USD 195++ per person can be made by clicking here or by calling 215 419 5055.
"This will be our second opportunity to collaborate with Greg and the Vernick Fish team, and the first time we'll bring our restaurant experience to the City of Philadelphia," says Cookie Till, owner of Steve & Cookie's. "We are grateful for the ongoing partnership to welcome one another's guests and food to our respective communities while continuing the work and growth of A Meaningful Purpose at Reed's Farm."
The collaboration will come together again this summer when Vernick Fish heads back "Down the Shore" from August 7–12, 2023 for a week-long presence at Steve & Cookie's in Margate, culminating with a farm-to-table dinner at Reed's Farm with a portion of the proceeds again benefiting A Meaningful Purpose at Reed's Farm. Tickets for the dinner on Saturday, August 12, 2023 will become available in mid-June. Follow Vernick Fish for timely updates.
About Vernick Fish
Vernick Fish is Chef Greg Vernick's American Oyster Bar. Ingredient-driven cooking, paired with a love for global flavours results in an inventive menu of dishes ranging from fresh fish and shellfish to vegetable presentations. Taking a detailed, seasonal, and sustainable approach in small and large plate offerings, Fish brings new life to the favourite hallmarks of oyster bar fare.
About Steve & Cookie's
The warm and inviting vibe is noticeable from the moment you enter this former supper club built circa 1932. Now heading into its 25th year on the bay in Margate, Steve & Cookie's knowledgeable and engaging team welcomes guests to a remarkable dining experience. The food, while remaining true to the classics that fans love, continues to evolve in a constant search for the best ingredients that fit the restaurant's ethos of fresh and local. In 2022, the restaurant was nominated with an "Outstanding Hospitality" recognition by the James Beard Foundation, its second award from the Foundation. For more information, click here.
About A Meaningful Purpose
A Meaningful Purpose at Reed's Farm was founded in 2020 as a 501c3 non-profit regenerative farm and animal sanctuary located on 80 acres in Egg Harbor Township, NJ. Reed's Farm grows food and opportunity. The sanctuary offers a home for farm animals and provides a space for interaction and education. Reed's Farm programming engages local students of varying age groups and abilities in garden based agricultural education programs with a focus on introductory plant science, culinary and nutrition education, environmental sustainability, and mental wellbeing. The newly opened Market & Kitchen has quickly become the heart of the farm and a hub for the community. All proceeds are reinvested back into the organization's programming efforts. Through donor participation in our initiatives, you will be helping A Meaningful Purpose at Reed's Farm to continue to feed, nourish and sustain what's best in all of us. For more information, click here and follow @reedsfarm.
---
---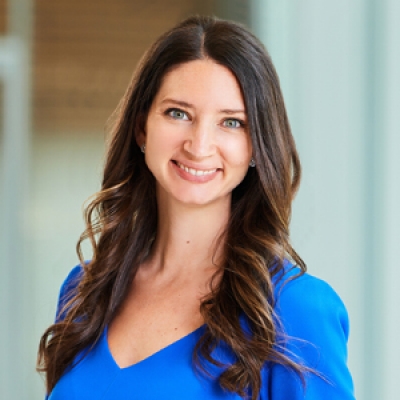 Lisa Tareila
Director of Public Relations and Marketing Communications
One North 19th Street
Philadelphia, Pennsylvania 19103
USA
---
Four Seasons Hotel Philadelphia at Comcast Center
PRESS KIT

Visit Four Seasons Hotel Philadelphia at Comcast Center Website