Back
Vernick Fish Fact Sheet
May 23, 2018,
Vernick Fish, helmed by James Beard Award-winning Chef Greg Vernick, will open at the new Four Seasons Hotel Philadelphia at Comcast Center in mid 2019. With a focus on pristinely fresh fish and seasonality, Vernick Fish will reflect Greg's unique approach to American cooking and excellent service and will feature a lively atmosphere with a warm, neighbourhood feel.
"Vernick Fish will share the same spirit as Vernick Food & Drink, the best quality seafood product served, unexpected and impactful flavour combinations and seasonality. I've had a modern take on an American oyster bar in mind for the last several years, and I'm grateful to be able to open another restaurant in Philadelphia, a city that I will forever call home," says Chef Greg Vernick.
Concept Highlights
Located on the street level of the new Comcast Technology Center at the intersection of Arch and North 19th street, Vernick Fish can accommodate up to 200 guests both day and night, featuring indoor and outdoor patio seating, communal and private dining, and an expansive and lively bar.
Blending local and global ingredients, Vernick Fish will feature an extensive menu of beautifully prepared fish and shellfish, and a selection of other proteins and vegetables.
The restaurant's beverage offering will feature curated cocktails and a concentration on sparkling and white wines.
Design Highlights
Vernick Fish marks Tihany Design's first project in Philadelphia.
Widely regarded as one of the world's preeminent hospitality designers, Adam Tihany is known for his practice of thoroughly interpreting a chef's vision and bringing it to life within the interiors of a restaurant.
With a refined industrial appeal, Vernick Fish features a partially exposed ceiling and a sophisticated use of bronze and antique brass details.
Custom terrazzo floor, speckled with what looks like crushed white shells, offers a subtle hint to the sea while echoing the natural colour palette throughout the venue.
The space is contemporary and casual with a seamless transition from bar to dining area. The white terrazzo extends along the back wall, where the chef's kitchen is set against a backsplash of blue and cream coloured ceramic tile, the shapes reminiscent of a school of fish.
"I have watched the Philadelphia restaurant scene evolve over the last few years to rival some of the most sought-after food cities in the world. Greg has been a part of that growth, which is why I am excited that Vernick Fish will mark our first-ever project in Philadelphia. We aim to translate the culinary team's vision of a refined, loft style bar and restaurant into a buoyant local experience with subtle ties to the sea," says Adam Tihany, Tihany
Design Details
Seat: 200 total seats, indoor and outdoor
Restaurant Designer: Adam Tihany
Cuisine: Modern oyster bar and seafood with a selection of other proteins and vegetables
Location: One North 19th Street, Philadelphia, Pennsylvannia
"Greg is an excellent Chef and it's been a joy to work so closely with him to develop Vernick Fish. Greg and his team share the commitment of Four Seasons to delivering impeccable service while making people feel right at home. Vernick Fish will be an incredible part of the Four Seasons Hotel Philadelphia at Comcast Center, and it will help set the high standards for what will be a world-class hotel," says Ben Shank, General Manager, Four Seasons Hotel Philadelphia at Comcast Center.
"I have admired Greg and the team at Vernick Food & Drink since day one. They have managed to make world-class dining feel warm, accessible, and authentically Philadelphia. We are proud that Greg has chosen our campus for his next undertaking and excited to support him as he builds on his outstanding success," says Brian L. Roberts, Chairman & CEO, Comcast Corporation
About Chef Greg Vernick
The Cherry Hill, New Jerscy native earned a degree in hospitality management from Boston University and went on to graduate from the Culinary Institute of America. In New York City, he worked with Jean-Georges Vongerichten's team at Perry Street, Nougatine, Spice Market and later travelled to Qatar, Tokyo, Vancouver, Boston and Park City to train Chef Vongerichten's opening teams. In 2012, Greg returned to the Philadelphia area, with his wife Julie, where they opened the doors to their own restaurant, Vernick Food & Drink, serving their honest, no-fuss take on new American cooking. Vernick Food & Drink has been recognised by the likes of Food & Wine, Bon Appetit, Philadelphia magazine, The Washington Post, and The New York Times. In May 2017, after receiving his third nomination for the category, Vernick was named Best Chef: Mid-Atlantic by the James Beard Foundation.
About Adam D. Tihany
Widely regarded as one of the world's preeminent hospitality designers, Adam D. Tihany has created hotel and dining interiors at some of the most iconic properties around the globe, including Mandarin Oriental Las Vegas, One & Only Cape Town, The Beverly Hills Hotel and Four Seasons Hotel Dubai International Financial Centre. Tihany was one of the first designers to collaborate with celebrity chefs, creating signature restaurants for culinary stars such as Thomas Keller, Heston Blumenthal and Daniel Boulud. Tihany Design is a multidisciplinary design atelier with offices in New York and Rome that has a focus in luxury hospitality design.
---
---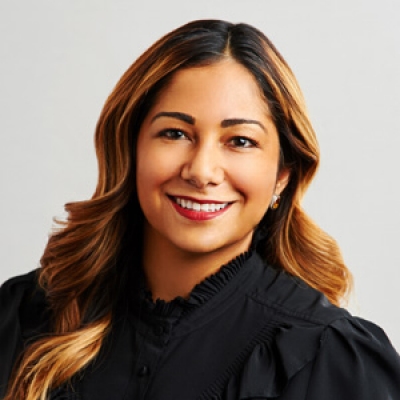 Melissa Quinones
Director of Public Relations
One North 19 Street
Philadelphia, PA 19103
U.S.A.
---
Four Seasons Hotel Philadelphia at Comcast Center
PRESS KIT

Visit Four Seasons Hotel Philadelphia at Comcast Center Website