Back
Two Summer Pop-Up Restaurants to Open at Four Seasons Hotel Prague
Blending creative gastronomy, local design and stunning panoramas on the Four Seasons terraces
May 24, 2019,
This summer two pop-up culinary escapes, MIRU and Piazzetta, will appear at Four Seasons Hotel Prague. The two terraces – one on the roof, one at ground level by the river, both featuring stunning and exclusive views of Prague – will be turned into secluded nirvanas, the most Instagrammable locations in Prague this summer, and the perfect place to while away a warm summer evening.
MIRU, now open, is named after the Japanese word for "view." Situated on the rooftop of the Hotel, visitors can expect a magical evening watching the sun set over the Prague skyline from a clandestine Japanese oasis while devouring delicious Japanese-inspired menu created by Executive Chef Leonardo Di Clemente.
Four Seasons Hotel Prague has teamed up with imaginative local designers Lukas Paderta, Adela Lipar Kudrnova and Klara Tomankova to create rooftop paradise inspired by Japanese gardens for MIRU, and a Mediterranean oasis for Piazzetta. Using materials, exotic vegetation and furniture that evoke the Japanese aesthetic – such as light wood, bonsai trees and water features – the team has succeeded in reproducing the calm of a aen garden. It is the perfect setting to enjoy the mouth-watering menu that Leonardo Di Clemente has prepared for the pop-up restaurant. MIRU will be open for dinner only and the intimate space of the terrace allows 16 people to dine per evening
"For six years I worked in Tokyo as sous chef at a Four Seasons hotel's Japanese restaurant, an experience I loved as I have always been fascinated by the country's food and culture. I completely immersed myself in Japanese cuisine, using my free time to attend training lessons, including a 3-star Michelin restaurant serving modern kaiseki. For MIRU I have created a combination of ingredients and techniques from my experience in the East and Italian cuisine," says Leonardo.
The set menu is a combination of traditional Italian and Japanese techniques and uses signature ingredients from both cultures. "Signature dishes on the menu include a traditional fish soup from Puglia, Italy – my home – but it has been cooked using Japanese techniques; open maki, a sushi style open roll with fish carpaccio on top and tagliolini with a twist, made like soba noodles and served with cauliflower puree, caviar and oysters," adds Leonardo.
For Piazzetta, open from June 4, 2019, the inspiration for the design comes from the iconic summer scene of a square in a medieval Italian town, where an abundance of plants, citruses and herbs are grown by locals for everyday cooking. That warm atmosphere of community, a space where friends and neighbours interact with one another, is conjured up in the design, which features a stone fountain, terracotta pots and later enhanced by the traditional food truck and gelato cart that will be added in July. Italian chef Matteo Crubellati is the mastermind behind the simple yet authentic menu.
Piazzetta will be opened for afternoon bites, aperitivo or dinner from 5:00 to 10:00 pm.
"I took inspiration from my birthplace of Milan, Lombardy; my mother and grandmother's dishes that I tasted as a child; and combined it all with Leonardo's influence on me. For the Piazzetta menu we have respected the true Mediterranean flavours from countries like Italy, Spain, Portugal and Greece. My favourite dish on the menu is the seafood cataplana, a typical Portuguese dish," says Matteo Crubellati.
"MIRU and Piazzetta are very special projects. Our goal is to provide new dining and holiday experience not only for Hotel but also local guests. Everything from the design, to the menus, to the dreamlike backdrop of sunsets and iconic views of Prague that can be seen from the terraces contribute to making these pop-ups the ultimate hidden gems in the city this summer. It is a privilege to bring together local designers to create such fleeting but memorable projects as these. Both pop ups will be open for public, the rooftop venue will be accessible for outside guests for the first time since the Hotel opening," says Stephane Gras, General Manager of Four Seasons Hotel Prague.
---
---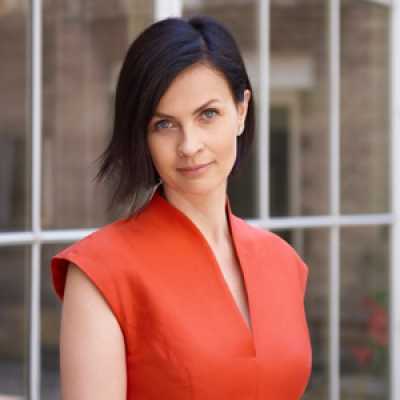 Veronika Tamchynova
Public Relations Manager
Veleslavínova 2A/1098
Prague, 110 00
Czech Republic
---
Four Seasons Hotel Prague
PRESS KIT

Visit Four Seasons Hotel Prague Website