Back
Traditional Bath Treatments
The Czech spa tradition is an integral part of European culture. Thanks to the high quality of the country's natural mineral springs, with rich deposits of peloids (mud, silt and peat), these spas have earned an exceptional reputation around the world for therapeutic treatments that entwine ancient traditions with tried-and-tested methods.
At the end of the 19th century, Czech spas such as Marianske Lazne Spa, Teplice Spa and Karlovy Vary had reached such renown that they were described as "the Salons of Europe" to some of the most important people of Europe's social, cultural and political scene, from King of Bohemia Charles IV to former Czech president TG Masaryk, Johann Wolfgang von Goethe and Frederic Chopin.
Balneological treatments have been an integral part of the Czech spa tradition for many hundreds of years, with their healing mineral spring waters and other natural therapeutic resources offering visitors rest, relaxation, renewed vitality and a soothing of the soul.
In homage to these iconic spas, AVA Spa at Four Seasons Hotel Prague has devised a range of exclusive Czech-inspired traditional mineral baths. Inspired by the natural waters of Marianske Lazne Spa, Teplice Spa and Karlovy Vary, these mineral baths impart their therapeutic properties while you soak in luxurious waters enhanced with essential oils and flower petals.
The Karlovy Vary Inspiration takes its cue from the "miracle waters" of the famous spa town, whose waters, rich in minerals, potassium, calcium and magnesium, are renowned for their healing properties in removing toxins and purifying the body.
The Teplice Inspiration is based on the oldest spa in Central Europe that dates back almost 2,000 years. The rare elements contained in this sulphurous healing bath are particularly beneficial for the musculoskeletal system, relaxing your body, muscles and joints.
The Marianske Lazne Inspiration is named after the "Spring of Love." The high iron content of the waters at Marianske Lazne improves blood circulation in the lower extremities, helping heart activity and lowering blood pressure and anaemia.
---
---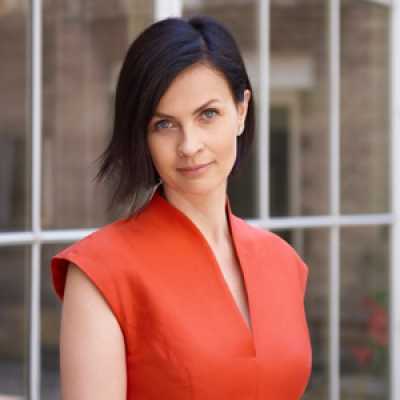 Veronika Tamchynova
Public Relations Manager
Veleslavínova 2A/1098
Prague, 110 00
Czech Republic
---
Four Seasons Hotel Prague
PRESS KIT

Visit Four Seasons Hotel Prague Website