Back
Four Seasons Resort Punta Mita Debuts Redesigned Contemporary Guest Rooms as Final Phase of Multi-Year, Multi-Millions Dollar Resort Transformation
Comprehensive Resort-wide enhancements include refreshed guest rooms, a new two-storey beachfront restaurant, renovated spa and soulful wellness experiences inspired by the natural wonders of Punta Mita
September 16, 2019,
Four Seasons Resort Punta Mita, the five-star oceanfront resort tucked into the lush landscape of Banderas Bay in the Mexican Riviera Nayarit, announces the completion of a comprehensive multi-year, multi-million dollar renovation. As the final phase of the Resort's extensive transformation, the property now features 177 redesigned guest rooms by Mexico City-based design firm UribeKrayer. Additional Resort enhancements include the debut of Dos Catrinas, a dramatic two-storey beachfront restaurant; an enhanced Apuane Spa and adults-only pool area; and "Soulcations" mind, body and soul spiritual wellness retreats. The Resort's new overall design vision seamlessly connects the open-air and indoor spaces throughout the property with the soothing beachfront tropical setting.
"We are excited to welcome guests to our revitalised Resort set in a magical part of Mexico," says John O'Sullivan, General Manager, Four Seasons Resort Punta Mita. "Our oasis continues to provide our guests with daily inspiration, immersive experience and relaxation. Our team has worked with UribeKrayer to ensure our newly redesigned guest rooms embody a sense of barefoot luxury and reflect the destination by incorporating locally sourced materials."
Four Seasons Resort Punta Mita's resort-wide enhancements include:
Guest Room Redesign
Inspired by the natural wonders of the vibrant destination, such as the blue-footed booby birds native to the nearby Marietas Islands, the new guest rooms' coastal atmosphere is perfected by blending contemporary Mexican design with updated, fresh touches and native Huichol craftsmanship. The redesigned accommodations evoke the stylish yet relaxed energy of Punta Mita. Designers Ofelia Uribe and Erica Krayer achieved this balance using a neutral colour palette with pops of blue combined with natural materials such as parota wood and copper. Hanging hand-blown glass light fixtures and large sliding glass doors that let in natural light create a warm and inviting ambiance. Uribe and Krayer also incorporated fine Mexican crafts that evoke a sense of place, such as a colourful beaded map of Punta Mita from the local Huichol community and hand embroidered pillows from the Sna Jolobil, one of Mexico´s finest textile cooperatives, located in Chiapas.
The spacious accommodations are housed in newly painted tile roofed casitas and are fitted with updated conveniences and technology. All guest rooms are appointed with a newly redesigned private terrace boasting breath-taking views of white-sand beaches, the Pacific Ocean and nearby natural islands. Designed to create a more inviting use of outdoor space, the refreshed patios evoke the feeling of a cosy open-air living room complete with contemporary furnishings designed by Uribe and Krayer.
Dos Catrinas Restaurant
The newest signature dining destination Dos Catrinas is the Resort's most dramatic restaurant concept to-date. The restaurant presents an imaginative twist on traditional Mexican fare set in a space that boasts pops of lively colour, lush greenery and eclectic décor. The regionally-inspired menu at Dos Catrinas presents traditional fare and Mexican street food with contemporary twists and innovative craft cocktails all designed to marry Mexico's powerful past and future. Designed by Colombian architect Saul Sasson, the space's expansive ground level features the main restaurant and bar while the second level offers a vibrant second bar and lounge overlooking the ocean.
Apuane Spa
The sanctuary-inspired Apuane Spa features a reception area adorned with Mexican-inspired artifacts and products, a relaxation courtyard centred around a serene fountain and reflexology pool shaded beneath an authentic palapa and lush indigenous foliage, hot and cold plunge pools, therapeutic ice fountains, eucalyptus steam rooms and saunas, and luxurious changing areas with full amenities. With a focus on personalisation, standout experiences include a revolutionary program offering individual wellness recommendations based on genetics, an updated spa menu including superfood-filled bento boxes with vegan and gluten-free options, toe astrology and fitness classes such as AquaForza and AntiGravity fitness.
"Soulcation" Mind, Body and Soul Retreats
Guests are invited to recharge and reset through transformative three and four-day getaways filled with personalised soulful activities from spiritual energy clearing, sound healing and mud rituals to a chakra balancing spa treatment, yin yang yoga on a private bluff and sea foraging. Each soulful journey begins with Chef Jorge Gonzalez meeting guests upon arrival to create personalised menus for their entire stay that are tailored to their individual desires. Four Seasons Resort Punta Mita Soulcations start at USD 895, inclusive of lodging and activities. Food and beverage are priced at consumption.
For reservations, call the Resort +52 (329) 291-6000 or book online.
---
---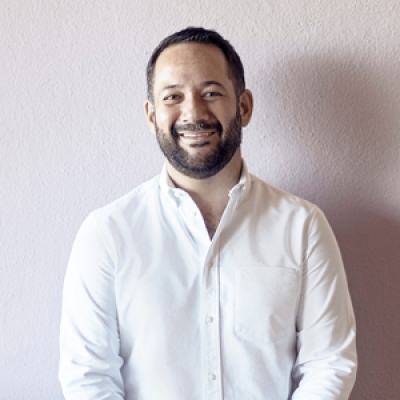 Miguel Peregrina
Director of Public Relations
Punta Mita, Bahia de Banderas
Nayarit, 63734
Mexico
---
Four Seasons Resort Punta Mita, México
PRESS KIT

Visit Four Seasons Resort Punta Mita, México Website