Back
Schoolcations Are Here: Four Seasons Resort Punta Mita Introduces New Knowledge for All Seasons Program to Make Distance Learning Convenient and Fun for Parents and Kids
Award-winning Resort expands legendary Kids For All Seasons program to support learning remotely with Tech Hotline, Study Buddy Program and Art, Culture, History and After-School Sports classes for a memorable beachfront worldschooling experience
July 21, 2020,
As schools go virtual for fall, Four Seasons Resort Punta Mita, a five-star oceanfront Resort on the Pacifico coast, announces a new Knowledge for All Seasons program to make distance learning convenient and fun for parents and kids in their home-away-from-home. As an extension of the Resort's Kids for All Seasons programming, Four Seasons Resort Punta Mita will support learning remotely with a new worldschooling program that features a tech hotline; study buddy program; and art, culture, history and after school sports classes to encourage educational learning through travel. Parents can also enjoy some downtime poolside, at the spa or in fitness classes while their kids are studying as well as spend family time together once the kids are done with school for the day, providing a fun "schoolcation" experience for everyone.
"Traveling is a life journey, as is knowledge acquisition. Learning can truly happen anywhere. At Four Seasons Resort Punta Mita, we are here to support kids and parents in this new learning paradigm with educational classes inspired by our destination and caring team members to help kids with their school work. We have tech amenities and creative work spaces to make learning fun too," says John O'Sullivan, General Manager, Four Seasons Resort Punta Mita. "And let's not forget the '-cation' in all of this. Parents can have both time on their own relaxing and working out as well as time with their kids in their private home-away-from-home with family-style meals prepared by our chef followed by after dinner walks on the beach, as life goes by one sunset at a time."
Knowledge for All Seasons Program at Four Seasons Resort Punta Mita highlights:
KFAS Tech Hotline – The Resort's tech team will help with computer/iPad issues at the press of a butto,n and are available 24/7. Printers, larger monitors, portable chargers, and other school supplies are available upon request and the Resort's poolside Screen Doctor will clean guests laptops/iPads and provide lap pads for guests who want to learn poolside.
KFAS Study Buddy – The Resort's study buddies will help kids with their homework and school work and can sit in on their classes to provide additional learning supervision. Professional educational support is also available for those looking for private tutoring.
Study Cabanas – Pool and beach cabanas can be reserved and transformed into private work stations with ocean views. Each study cabana is outfitted with Wi-Fi, a TV monitor, headphones, a portable charger, lap pad and energising snacks such as fresh fruits, smoothies and popsicles.
Worldschooling Classes – Education through travel at Four Seasons Resort Punta Mita includes opportunities for kids to learn about Mexico's history, cuisine and culture.
Art and Culture: Participate in arts and crafts workshops including catrina making, papalotl (butterfly) kite making, Huichol-inspired dreamcatcher making and dancing such as folkloric ballet lessons, zapateado lessons and faldeado lessons.
History: Discover the region of Punta Mita, the origins of chocolate (xocolatl) and the culture of the indigenous Huichol people of Nayarit, Mexico.
Language: Learn Spanish with classes available for beginners and advanced speakers.
Science: Explore the ocean and land with adventures including seasonal sea turtle releases, sea foraging in the Bay of Banderas for kelp, mollusks and other sea vegetables, and nature walks to uncover the flora and fauna of this amazing ecosystem.
After-School Sports: Sign up for outdoor activities including yoga, beach bootcamp, surfing lessons, tennis, and golf clinics with pros.
Community Giving – Kids' educational learning at Four Seasons Resort Punta Mita will support local kids' educational learning through the Resort's "AyudarNOSmueve" program, with a portion of the Knowledge for All Seasons Program bookings going to the local community.
Lead With Care: Four Seasons Enhanced Global Health and Safety Program
The new Knowledge For All Seasons program at Four Seasons Resort Punta Mita will follow all Lead with Care protocols to deliver an experience that is focused on providing care, confidence and comfort to all Four Seasons guests, employees and residents. Grounded in health care expertise and enabled by access to leading technologies and tools, the new program outlines clear procedures that educate and empower Four Seasons employees to take care of guests and each other.
Private Villas and Beach Homes
Private villas and beach homes at Four Seasons Resort Punta Mita provide a way for families to enjoy an extended stay with all of the Resort's amenities and service. The three-, four- and five- bedroom hacienda-style villas and private beach homes offer unparalleled privacy, personalised service and spacious layouts, allowing families to enjoy a schoolcation, workcation or vacation with ease. Features include private pools, patios and grilling areas, as well as daily access to a personal host who is dedicated to taking care of every detail throughout guests' stays, from groceries upon arrival to special in-villa activities. Guests can take advantage of the Private Retreats Weekly seven-night offer and create their own "home away from home" in paradise.
For reservations, call the Resort +52 (329) 291-6000 or book online.
---
---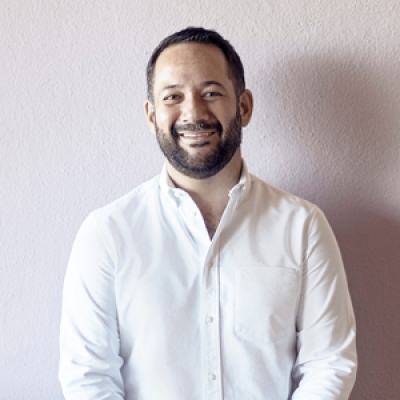 Miguel Peregrina
Director of Public Relations
Punta Mita, Bahia de Banderas
Nayarit, 63734
Mexico
---
Four Seasons Resort Punta Mita, México
PRESS KIT

Visit Four Seasons Resort Punta Mita, México Website