Back
Celebrate the Holidays This December at Four Seasons Resort Punta Mita
Punta Mita team members are pulling out all the stops to make this a magical experience
November 19, 2021,
The holidays are almost upon us, and the team at Four Seasons Resort Punta Mita is pulling out all the stops to make this a magical experience. For families or groups of families who plan to be in-residence between December 19, 2021 through January 2, 2022, there's plenty to partake in.
For young kids, bring them to KFAS (Kids For All Seasons) for arts and crafts, movies, scavenger hunts and more. For the teen set, there will be plenty going on at The Container, the uber-cool hangout replete with fun games, tournaments, and other activities tailor-made for the older set. And of course, adults won't want to miss out on plenty of engaging cultural and fitness activities and age-appropriate classes and tastings. Below are just some of the exciting activities and events in store.
Fun and Fitness
From cardio abs, "aquaforza" classes and tennis clinics to kayaking tours, beach boot camps and shore-fishing adventures, the activities team will keep guests and residents active and fit during the festive season. The Resort has a full schedule of classes and outdoor activities ideal for all fitness levels.
Hakari Cultural Centre
Kids, teens, and adults alike can enjoy a variety of workshops, classes and tastings over the two-week festive season that will help them learn about Mexican culture and history. From a dreamcatcher workshop and xocolatl ("chocolate" in the local Huichol dialect) tasting session to releasing baby sea turtles back to the ocean, they will discover a host of unique experiences and fascinating opportunities to learn about Mexico and its cultural riches.
Rum Bar Concept
When the sun begins to dip and the stars come out, the Resort transforming The Shack into Punta Mita's first Rum Bar. A deeply complex and delicious spirit that has a fascinating history in Riviera Nayarit (pirates in search of treasures were said to have brought it to this part of the world during the 17th and 18th centuries), rum is not only an important ingredient in some of the Resort's signature cocktails, but an exquisite elixir that can be enjoyed on its own. More than 35 premium rums from different countries (including an impressive Mexican selection) are ready to sample nightly at 6:00 pm.
Bonfire at the Beach
Every evening, guests will find a roaring bonfire at Las Cuevas Beach; the perfect place to snuggle up with the ones they love while enjoying a nightcap. Nightly at 8:00 pm.
Kids For All Seasons Program
With indoor and outdoor games, toys, arts and crafts and other fun diversions, the KFAS program offers fun and engagement for children. Activities coordinated by qualified staff will include jewellery making, nature scavenger hunts, a reindeer headband craft, water balloon fights, piñata decorating and so much more. Open daily from Sunday, December 19, 2021 through Sunday, January 2, 2022 from 9:00 am to 5:00 pm to children ages 4 to 12 at no additional cost.
Game Room
Open daily, this paradise for kids five years and older is a great place for children to hang out and make new friends. They will find a variety of XBox, Play Station and Wii video games, a Minecraft corner, cinema, dancing area, cyber corner, air hockey, ping pong and pool table. Children under five must be accompanied by an adult. Open daily from Sunday, December 19, 2021 through Sunday, January 2, 2022 from 9:00 amto 10:30 pm (closed from 3:00 to 4:00 pm).
The Container for Teens
All visiting teenagers will love to chill and meet new friends at the super-cool hangout spot created just for them. From pool or foosball tournaments to street soccer matches and t-shirt tie-dying activities, there's plenty to keep them busy and engaged while visiting. Open daily from Sunday, December 19, 2021 through Sunday, January 2, 2022 from 12:00 noon to 10:30 pm (closed from 5:00 to 6:00 pm).
Kids For All Seasons Casino Night
Games and good times are in store for younger guests as the Resort hosts a special evening party just for them and their friends. They'll play friendly card games and bingo with everyone getting a chance to win. Wednesday, December 22, 2021, from 6:30 to 9:00 pm.
Christmas Eve Dinner
Four Seasons restaurants culinary teams are preparing Christmas Eve specials to complement their signature à la carte menus to honour this special evening.
A Visit from Santa Claus
Leaving the cold North Pole behind, Santa arrives on Las Cuevas Beach to greet younger guests on Christmas morning. Games, activities, great food and other fun diversions will be featured. The party starts with Santa's arrival. Saturday, December 25, 2021 from 10:00 am to 12:00 noon.
Christmas Specials
Bring family and friends together to share in an incredible meal on this holiday. The Resort's dining venues will all be offering their à la carte menus with the addition of some seasonal specialties worthy of the celebration.
Family Movie Night at Cuevas Beach
To wrap up a full day of unforgettable experiences, the complete family will gather under the stars to enjoy the screening of a flick for everyone to enjoy. Wednesday, December 29, 2021 at 7:00 pm.
Reservations are highly recommended for holiday dining events. Some fees may apply to certain activities/workshops. For more information on the events and to book a reservation, contact: concierge.pun@fourseasons.com / residenceclub.pun@fourseasons.com, or visit the festive website here.
---
---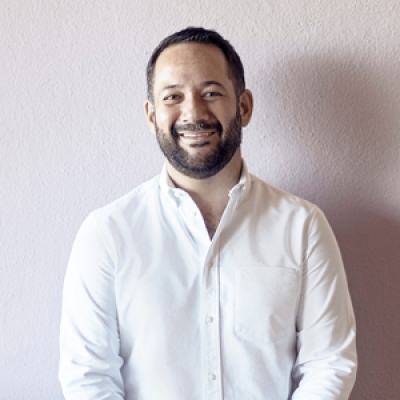 Miguel Peregrina
Director of Public Relations
Punta Mita, Bahia de Banderas
Nayarit, 63734
Mexico
---
Four Seasons Resort Punta Mita, México
PRESS KIT

Visit Four Seasons Resort Punta Mita, México Website