Back
Four Seasons Resort Punta Mita Introduces MEZ, a New Bar Devoted to Tequila's Seductive Brother Mezcal
MEZ, with its innovative mixology and edgy attitude, is destined to become the not-to-be-missed, hottest spot in Punta Mita, Mexico
December 17, 2021,
MEZ, a new bar at Four Seasons Resort Punta Mita, opens its doors on December 17, 2021 to celebrate tequila's seductive brother mezcal, through innovative, irreverent, and fun cocktails and traditional mezcalerías-inspired food. This new bar is set to be the place to see and be seen in the Riviera Nayarit with ground-breaking mixologists and never-seen-before cocktail interpretations that feature more than 70 varieties of mezcal.
MEZ honours mezcal, the Mexican spirit that is storming bars worldwide with its smoky flavor, and ancient - yet recently rediscovered - distillation process. MEZ celebrates more than 70 versions of mezcal and agave spirits from all around Mexico, offering an unforgettable journey of discovery trough the diverse agave varieties. Flavour profiles vary from aromatics and herbals to earthy and bold with the spectacular craftsmanship of Maestros Mezcaleros turning them into mezcal. Classic cocktails have been mixed up with the MEZtini  featuring Alipus mezcal; the MEZ-fashioned, perfectly paired with Delirio Añejo; and a MEZloma, surprisingly sweet and smoky, featuring Danzantes Blanco mezcal.
In addition to twisting the classics, new drinks including The Cathedral showcase mezcal capabilities. The inventive and off-beat pairings were designed by celebrated mixologist Luis Aréchiga, stating, "The unique and diverse flavours of mezcal inspire me to create drinks and explore flavours. I like all the possibilities mezcal presents - and once I know what my client prefers, I can easily create a cocktail he will enjoy again and again."
This same variety in flavour profiles partners well also with food - MEZbites get in on the mezcal action with a selection and also reinvention of some of the best dishes served at the traditional Mexican mezcalerías, such as the grilled mezcal street corn, slow cooked mezcal pork ribs, tacos and tlayudas.
As part of this celebration around mezcal, a line of bespoke mezcal, Los Mitos (The Myths) will be featured, with a new batch created every Day of the Dead exclusively for MEZ. Each batch is distilled using herbs and fruits from different regions in Mexico and is denoted by differing names and a unique metallic label. Ask the mixologist for a sample of Chaneques (pink label) featuring locally sourced herbs from San Dionisio Ocotepec, Oaxaca. The current batch, Venado Azul (blue deer) features nanche, a bittersweet citric-like berry from Nayarit.
To round the complete beverage experience, MEZ offers a carefully curated selection of Mexican spirits, from acclaimed tequila to craft rum, gin, whisky, and liquors from every corner in Mexico. The wines of Mexico are also celebrated as well as wine with a Mexican soul produced by talented Mexicans in different parts of the world. Of course, not-to-be-missed craft beer brewed along the Pacific coastline is also featured.
MEZ features contemporary Mexican art including visual artist Carlos "Cachu" Aguilera with a mural that lures guests through the signature threshold, also intervened by Aguilera. Mexican plastic artist Lucero Flores´ art is also on display, with a series of colourful threads geometrically placed and tensed to form skulls. And ruling the bar entrance Colombian artist José Laverde's now-iconic installation featuring Mexican Golden Age actors María Félix and Jorge Negrete stating "El amor se acaba el Mezcal no" in neon pink meaning "Love ends, Mezcal doesn't."
John O'Sullivan, Regional Vice President and General Manager says, "I am continually amazed at the innovation and reinvention that happens at Four Seasons Punta Mita. MEZ takes the whole bar experience to the next level where guests are invited to a journey of discovery and immersion in the world of Mexican spirits: a complete journey for the senses."
---
---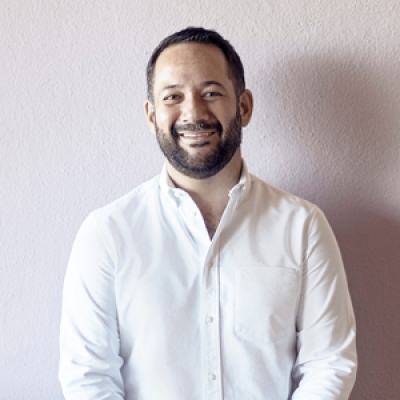 Miguel Peregrina
Director of Public Relations
Punta Mita, Bahia de Banderas
Nayarit, 63734
Mexico
---
Four Seasons Resort Punta Mita, México
PRESS KIT

Visit Four Seasons Resort Punta Mita, México Website