Back
The Countdown Begins for the Tenth Edition of American Express Punta Mita Gourmet & Golf
This four-day celebration co-hosted by Four Seasons Resort Punta Mita is dedicated to world-class golf, internationally renowned chefs and golfers, wine, and culinary experiences
November 26, 2021,
The luxury community located in the Riviera Nayarit and home Four Seasons Resort Punta Mita and two championship golf courses designed by Jack Nicklaus - Pacific and Bahia - announces the 10th anniversary of American Express Punta Mita Gourmet & Golf from December 2 to 5, 2021, where once again the best of golf and gastronomy will be highlighted with the participation of prominent golfers, chefs, and winemakers.
Hole in One
The two Jack Nicklaus-designed golf courses are undoubtedly a hallmark of great importance to the Punta Mita community. Pacífico, with an extension of 7,014 yards, features the famous hole 3b, better known as "Tail of the Whale," the only natural island green in the world, an unrivalled iconic feature. Bahía, the second championship course in Punta Mita, has five holes overlooking the sea and provides a perfect complement to its sister course. With undulating fairways and greens protected by deep bunkers, it provides a one-of-a-kind playing experience.
The Experience
As part of the activities of this great event, Punta Mita will offer an unforgettable culinary experience, in collaboration with the most talented Mexican chefs, mixologists and sommeliers, who will entertain guests and participants with their creations.
Punta Mita's team of experts will welcome guest chefs including Abraham Salum and Andrew Ormsby, who are celebrating 10 years of participating in the event; Four Seasons Resort Punta Mita Vegan Chef Leslie Durso, and Four Seasons Hotel Austin Sous Chef Abril Galindo, Diane Dimeo, Alfredo Villanueva, Yasuo Asai, Silvan Desbois, Felipe Armenta, Thierry Blouet, Juan Manuel Guizzo, among others.
Host chefs are Four Seasons Resort Punta Mita Executive Chef Jorge González, David Vidales, Edgar Torres, Manuel Peruyero and Sergio Chávez.
Special Guests
Lorena Ochoa. In 2008, she was featured on Forbes magazine's Celebrity 100 list; that same year, Time ranked her among the 100 most influential celebrities in the world, and she won the ESPY award for best international athlete.
Craig Stadler. Affectionately known as "The Walrus" for his complexion and unmistakable mustache, he is one of the most colourful and popular personalities in professional golf.
Jean Van de Velde. Jean turned pro in 1987 and his rookie season on the European Tour was in 1989. His first win on the European Tour was the 1993 Roma Masters, and he has twice finished in the top twenty of the Order of Merit.
Jorge González. Bringing 13 years of diverse international culinary experience, Jorge González, Executive Chef of Four Seasons Resort Punta Mita, always recognises that his hometown Guadalajara and his travels around the world have shaped his extraordinary culinary vision.
Leslie Durso. She is the glowing face of a fresher plant-based movement that refuses to compromise style for sustainability. She works as a consulting chef for hotels, resorts, and restaurants around the world and is currently the vegan chef at Four Seasons Resort Punta Mita in Mexico.
Abril Galindo. For almost a decade, Abril Galindo has been the Executive Sous Chef at Four Seasons Hotel Austin. She started her Four Seasons path in Punta Mita, and was later transferred to Austin, where she built a strong reputation as a authentic Mexican cuisine connoisseur.
Lorena Ochoa Foundation
Lorena seeks to generate new opportunities for children and adolescents with social and economic disadvantages, offering them a comprehensive development in education, sports, health, and personal development. For almost four years, the Foundation has supported different projects for the benefit of the children and adolescents in Mexico.
PEACE Punta de Mita A.C
PEACE Punta de Mita A.C was founded on April 1, 2013 by a small group of Punta Mita homeowners who, as seasonal residents, recognised the need to help improve the social needs of the three towns in the Punta Mita area. The original founders were joined by many generous seasonal residents to fund and govern PEACE's ongoing operations.
Event Details
The tenth edition of Punta Mita Gourmet and Golf will take place from December 2 to 5, 2021. Punta Mita Members, Residents and Resort guests can take part in this celebration. Packages including a 3-night stay in one of the resorts in Punta Mita start at USD 2,279. For golfers: the registration includes participation in the Punta Mita Golf Cup over 2 days at Jack Nicklaus golf courses. For non-golfers the activities include whale watching tours, cooking classes, tequila and wine tastings and a dine around in the resorts and beach clubs in the community. For more information contact events@puntamita.com or click here.
---
---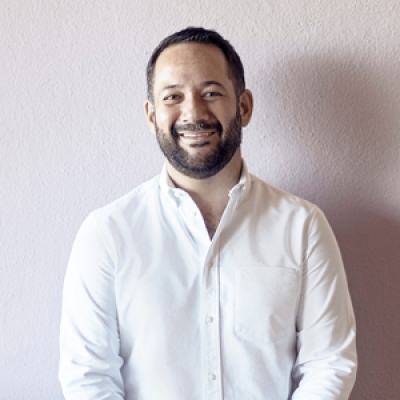 Miguel Peregrina
Director of Public Relations
Punta Mita, Bahia de Banderas
Nayarit, 63734
Mexico
---
Four Seasons Resort Punta Mita, México
PRESS KIT

Visit Four Seasons Resort Punta Mita, México Website