Back
Unspoiled Beauty, Rich Culture and Tons of Adventure: 13 Great Things to Do in Punta Mita, Mexico
Exploring history, culture and natural wonders is easy with Four Seasons Resort Punta Mita
With three pools, two beaches, the Apuane Spa, two Jack Nicklaus golf courses, ten tennis courts, dedicated facilities and programs for children and teens, four restaurants and dozens of daily on-site activities, it's no surprise that many guests of Four Seasons Resort Punta Mita choose never to leave the property during their stay.
But for those interested in exploring further afield, there's a wealth of things to do and see within minutes or a few hours of the Resort. Start by consulting the weekly Activity Guide and let the expert Concierge staff book an experience to remember.
Within 10 minutes
Within half an hour
Reached by boat or car, the little fishing village of Sayulita takes visitors back in time to the simpler rural life of the region. Filled with "hippie chic" shops, galleries and cafes, it also boasts a front row seat to watch surfers catching waves just offshore. For a more lively experience, visit San Pancho (also known as San Francisco), with its narrow natural cobblestone streets leading to a colourful central plaza with palapa cafes right on the beach.
Within one hour
Long a playground for Hollywood glitterati, Puerto Vallarta has retained its colonial seaside charm, now enhanced with its art galleries, designer and market shopping, exciting culinary scene, and vibrant nightlife. Highlights include the landmark Church of Guadalupe with its distinctive crown on the roof, the Malecón promenade long the beach through downtown, and an island at the mouth of Rio Cuale that features boutiques and restaurants, a children's park, botanical garden and archaeological museum that explores the history of the area.
Pacific bottlenose dolphins abound in the waters off Punta Mita - to learn more about these intelligent creatures, visit the Dolphin Adventure Center.
Within 90 minutes
Far from dry and dusty, the region around Punta Mita boasts dense tropical vegetation, perfect for ziplining among wild orchids, colourful birds and fascinating reptiles.
Want to see more? Go off road in a specially-designed Mercedes all-terrain vehicles and explore mountain streams and sleepy villages of the Sierra Madre mountains. Or, book a tour to Mismaloya, a hidden cove made famous by the Elizabeth Taylor-Richard Burton film of the 1960s, Night of the Iguana. Today, one can dine on seafood in the original film set, and explore the cafes and vendors on the beach.
Within two hours
Step back in time to San Sebastián, 17th century silver and gold mining town in the mountains that reached its height at 30,000 citizens. Today, just 600 people live in this peaceful town with its cobblestone plaza, once-grand buildings, old bandstand and 18th century church.
Or, consider also a full day of adventure by boat that takes guests through a flooded tropical forest full of birds, alligators, crocodiles and fish seen beneath its crystal-clear waters. Also part of the tour is San Blas village, La Contaduria ruins and Santiago Ixcuintla, famous for its colourful mosaic murals.
The Ultimate Tequila Tour
A private helicopter takes guess to the world-renowned Jose Cuervo distillery for the Ultimate Tequila Tour. The home of tequila is surrounded by a beautiful agave landscape that is a designated UNESCO World Heritage Site. An exclusive tour takes you through the tequila making process from start to finish, and of course there's plenty of opportunity to sample the goods over a Four Seasons Chef-prepared lunch before returning to the Resort.
---
---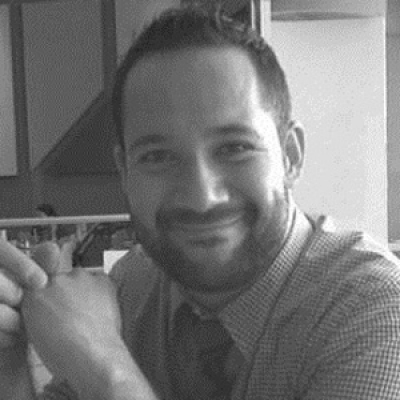 Miguel Peregrina
Director of Public Relations
Punta Mita, Bahia de Banderas
Nayarit, 63734
Mexico Kimi Ozawa
Murphy O'Brien PR
11444 Olympic Boulevard, Suite 600
Los Angeles, CA 90064
U.S.A.
---
Four Seasons Resort Punta Mita, México
PRESS KIT

Visit Four Seasons Resort Punta Mita, México Website