Back
Discover Huichol Culture
For those interested in a truly authentic experience while staying at Four Seasons Resort Punta Mita, your first step is to get to know Enrique Alejos. As the Resort's Cultural Concierge, he offers complimentary nature walks and lectures on local history and cuisine, including the culture and heritage of the Huichol Indians, a centuries-old, pre-Columbian tribe native to the region's Sierra Madre.
Today, roughly 20,000 Huichol people remain in the region, largely unperturbed by Western influences. Small villages are lined with adobe houses constructed from mud and grass, and almost all food comes from nearby farms.
Nature and shamanic wisdom guide the tribe's deeply rooted spiritual beliefs and sense of community. The Huichol nation, which spans 2,552 miles (4,107 kilometres) across remote areas of the Sierra Madre range, comprises small settlements surrounding five ceremonial centres, each of which serves as a hub for political and religious matters. Settlement leaders meet at these centres to maintain the delicate balance of independence and harmony for each community. Once every year, members of the Huichol tribe convene in the desert of San Luis Potosi at Wirikuta, where it is believed the culture originated. During this annual event, tribe members ingest peyote, a hallucinogenic cactus believed to open the realm between Earth and the gods.
Guests of Four Seasons can learn more from Enrique, who also organises Huichol weddings and special ceremonies, such as one to thank the gods for life at sunset, or to salute the five elements of water, earth, wind, fire and spirit. He may also recommend heading to Sayulita for further exploration of Huichol culture and traditions.
A Visit to Sayulita
An 11-mile (17-kilometre) drive from Punta Mita, the laid-back fishing village of Sayulita is home to one of the nation's most prestigious marketplaces specializing in Huichol artwork and crafts, Galeria Tanana. Operated by Susana Valadez as part of the Huichol Center for Cultural Survival, the gallery carries vibrantly coloured yarn paintings, intricately carved wood figures, beaded jewellery and textiles. Every piece is certified authentic and fair-trade.
While in Sayulita, a favourite destination for surfers, enjoy the "hippie chic" vibe as you also explore shops and galleries showcasing locally-made designer jewelry and more.
Meet Local Artist Marta
Guests will also want to say hello to Marta a well-known local artist who is often seen in the Resort's lobby adding glass beads to a wooden sculpture of a jaguar. For the Huicholes, of which Marta's father is a dignitary, the graceful animal represents the spirit Tuwi, twin brother of father Sun and a sacred ancestor who taught mankind to hunt so they could feed their families and survive.
---
---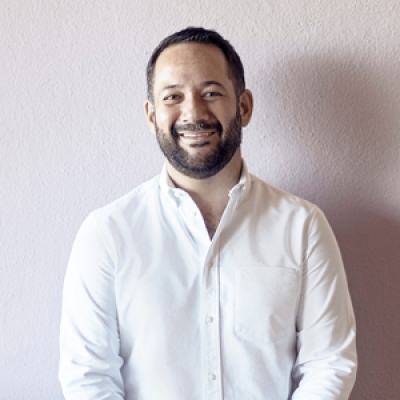 Miguel Peregrina
Director of Public Relations
Punta Mita, Bahia de Banderas
Nayarit, 63734
Mexico
---
Four Seasons Resort Punta Mita, México
PRESS KIT

Visit Four Seasons Resort Punta Mita, México Website