Back
Surf's Up! On the Waves, in the Water and Aboard with Four Seasons
On the Riviera Nayarit north of Puerto Vallarta, active travellers will find some of the best recreational opportunities on land and sea, and it all starts at Four Seasons Resort Punta Mita.
These days, as many guests are arriving with surf boards as golf clubs, thanks to the growing popularity of what was once an almost-off-the-map destination for only the most dedicated surfers. Now, surfing in Punta Mita is just the beginning for those who love the water.
The fun begins at the Resort's Manzanillas Beach, where beginners learn to surf with the on-property Tropicsurf school, and more experienced surfers can warm up on the beach's gentle waves. Then, it's time to head out for some serious surfing!
Surfing (and SUP'ing) the Riviera Nayarit
The Riviera Nayarit includes eight different breaks to suit every level of experience circling the Punta Mita peninsula and up the coast.
The breaks that circle the Punta Mita peninsula offer world class waves without the crowds, so surfers can enjoy the solitude of board against wave. The Cove on the south side of the peninsula is a good place to start, and El Faro is behind the 15th green of the Resort's Bahia Golf Course. La Lancha is considered one of the most reliable spots for catching waves, and El Anclote, seen from the 7th fairway of the Pacifico Golf Course, is a perfect for surfing newbies.
Further up the coast, the village of Sayulita is a surfers' mecca, with its "gallery of spectators" sipping cool drinks at the beachside cafes. Shortboarders who know Malibu Point in California will find Los Veneros familiar, and further north, experienced surfers take their chances over the razor-sharp reef at Swimming Pools. The Beach Break is among the best experiences, with the opportunity to get "barrelled" before coming out to the sandy bottom beach.
Four Seasons Resort Punta Mita offers expert guides who know exactly where the best breaks are that day, and who advise on optimal board conditioning. Guests can bring and store their own boards, or rentals can be arranged for an additional fee, as can surf lessons.
For those who want to learn the hottest water sport, stand-up paddling (SUP) brings a traditional Hawaiian activity to Mexico, offering an excellent fitness activity that's also a lot of fun. No experience is necessary to try it out.
More Activities In and On the Water at Four Seasons
Deep sea fishing, scuba diving and seasonal whale watching are among the many pleasures of Mexico's west coast. The best diving and snorkelling lies along the Banderas Bay coastline, while winds and ocean currents at the northern tip of Bahía de Banderas create a challenging environment for sailing.
The Resort's beach services centre provides watersports equipment for various activities, including coral-reef snorkelling.
---
---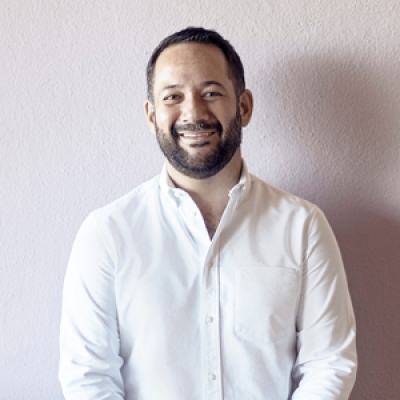 Miguel Peregrina
Director of Public Relations
Punta Mita, Bahia de Banderas
Nayarit, 63734
Mexico
---
Four Seasons Resort Punta Mita, México
PRESS KIT

Visit Four Seasons Resort Punta Mita, México Website