Back
Four Seasons Resorts of Asia Continue Conservation, Community and Environmental Efforts Across the Region
Four Seasons commitment to sustainability and preservation continues across Asia Pacific through local partnerships, sustainable practices, guest education and more
September 7, 2021,
From the rice fields of Bali to the countryside of Thailand, the rainforest of Langkawi and marine life of the Maldives, each destination connects guests at Four Seasons Resorts of Asia to a kaleidoscope of cultures and experiences. In each locale, Four Seasons Resorts Asia recognises their responsibility in minimising their impact on the environment and engaging in conservation practices. Through local community partnerships, sustainable practices and education, the Resorts are committed to creating positive change and continuing to advance environmental initiatives.
"Four Seasons has always strived to operate with the highest levels of care and responsibility, for our guests, employees, and for our communities," comments Rainer Stampfer, President – Hotel Operations, Asia Pacific, Four Seasons Hotels and Resorts. "We recognise that the decisions we make have social and environmental impact, and we are eager and committed to do our part in creating a better world around us. We have actively taken relevant steps, including the creation of Green Teams at each property, but know that this is a journey of continual improvement."
Over the years, elevating environmental initiatives has been in effect on a global and local scale. From employing full-time teams of marine biologists to upcycling used soap bars for local orphanages, here are some of the ways Four Seasons Resorts of Asia are stepping up to the sustainability challenge:
Diving into Conservation
In the last 20 years, Four Seasons Resorts Maldives at Kuda Huraa and Landaa Giraavaru have transplanted more 300,000 coral fragments onto more than 7,000 coral frames to help restore the Maldivian reefs. From the Resorts' two Marine Discovery Centres, a team of 15 marine biologists have also rehabilitated more than 200 sea turtles (mostly injured by discarded "ghost" fishing nets) and manage the country's only turtle and dolphin ID databases to help advance scientific understanding of local populations. Over in Thailand, Four Seasons Resort Koh Samui is also taking marine preservation seriously, planting more than 20,000 coral fragments around the Resort since 2017 as part of its Coral Conservation Project, which includes guest education, no motorised water sports, and the use of reef-safe body care products and sunscreen.
Protective Partnerships That Inspire Natural Connection
Connecting guests to new cultures and landscapes helps instil the desire to make a difference. It's this ethos of education that motivates Chief Naturalist and Langkawi Geopark Ambassador Aidi Abdullah at Four Seasons Resort Langkawi, official Geopark Partner of the Langkawi Development Authority (LADA). When not working tirelessly to protect the 550-million-year-old UNESCO surroundings, Aidi escorts guests into dramatic waterways and magical mangrove forests to help inspire care for this little-understood ecosystem. A collaboration of care can also be found in the Thai jungle where Four Seasons Tented Camp Golden Triangle partners with the Golden Triangle Asian Elephant Foundation to support six rescue elephants, their caregivers, and their families. At Four Seasons Resorts Maldives, a partnership with The Manta Trust helps protect gentle giants of the underwater world, combining pioneering research with guest-focused experiences of the world's largest known population of manta rays.
Supporting Local Communities and Preserving Ancient Cultures
Bali's arts heritage receives a boost through the Cultural Program at Four Seasons Resorts Bali at Sayan and Jimbaran Bay, connecting guests with local artists via painting, calligraphy, carving, dance and music workshops; the Resorts also offer internships for hearing-impaired students and underprivileged women. In the Maldives, 651 local youngsters have graduated from the year-long Four Seasons Resorts Maldives Hospitality Apprenticeship since 2001; Four Seasons is also the largest supporter of the Thulhaadhoo lacquerware artisans – the last left in the Maldives – showcasing and selling their products.
Reducing Single-Use Plastic
Onsite water bottling plants at Four Seasons Resorts Bali, Four Seasons Resort Langkawi, Four Seasons Resorts Maldives and Four Seasons Resort The Nam Hai, Hoi An eliminate the use of hundreds of thousands of plastic bottles every year. Compostable straws, napkins, and eco-friendly packaging and bags for takeaways are a given at all Four Seasons Resorts of Asia, as are refillable ceramic amenity containers in guest villas, public areas and Spas; several Resorts are also close to achieving completely plastic-free guest rooms. Four Seasons Resorts Maldives have also partnered with the Maldives chapter of Parley since 2018, sending its own plastic waste (as well as that collected from three neighbouring islands) to be made into sportswear.
Innovative Recycling and Carbon-Reducing Initiatives
When it comes to recycling projects, Soap For Hope at Four Seasons Resorts Bali scrubs up pretty well. Soap bars collected from guest rooms are donated to the ROLE Foundation, where marginalised women are employed to clean, process and repackage up to 2,000 bars a month for Balinese orphanages. The Resorts also recycle cooking oil into biofuel and donate food waste for animal feed. Green waste at Four Seasons Resort The Nam Hai is transformed into fertiliser for the Resort grounds, including its onsite farm, with its carbon-reducing efforts further supported by solar panels on all 40 Pool Villas. Solar energy is also a hot topic at Four Seasons Resort Maldives at Landaa Giraavaru where 5,380 square metres (58,000 square feet) of panels produce 1.1 million kWh of energy a year.
Championing Local Suppliers and Zero-Mile Produce
At Four Seasons Resort Chiang Mai, Thai rice farmers manage their paddies in the Resort's grounds and teach guests the art of rice planting, while menus are rich with vegetables, tomatoes, figs, and salt from other nearby producers. An Ocean-to-Table experience at Four Seasons Resorts Bali enables guests to meet, interact with and support local fishermen – an experience also available through fish trapping and bamboo fishing excursions at Four Seasons Tented Camp Golden Triangle. Four Seasons Resort Langkawi has its own traditional fish house – designed by a local fisherman and crafted from island-grown wood – utilising low-impact generations-old fishing methods. For more zero-mile deliciousness, Four Seasons Resort Maldives at Landaa Giraavaru serves sustainably produced free-range eggs from its own chicken coop; Four Seasons Resorts Bali grow the ingredients for their cooking classes in their four-hectare (10 acre) vegetable and herb garden; Four Seasons Tented Camp Golden Triangle tends organic herbs and vegetables deep in the jungle, and Four Seasons Resort The Nam Hai produces more than 40 crops for its restaurants, bars, Cooking Academy and spa treatments while supporting local fishermen and neighbouring vegetable farms, as well as coffee and tea plantations in the highlands of Vietnam.
Eco-Friendly Dining, One Bite at a Time
Open-air zero-waste bar Telu at Four Seasons Resort Bali at Jimbaran Bay – complete with aromatic herb and cocktail garden – is constructed entirely from repurposed materials, including the antique clay pots and upcycled glass bottles in which Head Bartender Sufian Mahmoud matures the infusions for his zero-waste workshops. Dining gets interactive at Four Seasons Tented Camp Golden Triangle during Jungle to Table Foraging Walks where guests wander the wilds learning about medicinal plants and pick homegrown ingredients for a feast prepared by the Camp Chef. For seasonal plant-based menus at Four Seasons Resort Chiang Mai, Chef Liam Nealon creates nutritionally-balanced meals from local plants, while the plant-based Glow with Food at Four Seasons Resort The Nam Hai showcases homegrown ingredients in mindfully conceived menus.
---
---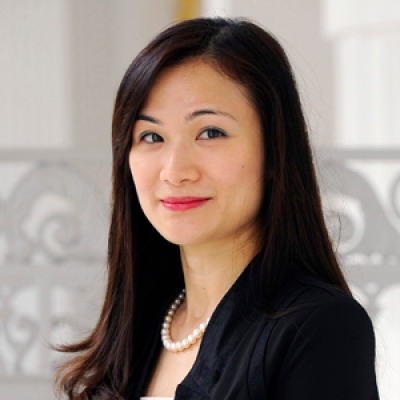 Vivian Koh
Director, Public Relations and Content, Asia-Pacific
Tourism Court, 1 Orchard Spring Lane #04-01
Singapore, 247729
Singapore
---
Four Seasons Resorts of Asia
PRESS KIT

Visit Four Seasons Resorts of Asia Website