Back
Your Palace in the Sky is Ready: Four Seasons Hotel Riyadh at Kingdom Centre Unveils Newly Renovated Royal Suites
November 24, 2021,
Riyadh, Kingdom of Saudi Arabia
If there was any doubt that Four Seasons Hotel Riyadh at Kingdom Centre is the high point for hospitality in the Saudi Arabian capital, one look at the luxury and design of its newly reimagined Royal Suites will only re-emphasise the Hotel's commitment to offer an incomparable hospitality experience. Taking the towering Hotel's guest experience to new heights, the two spacious suites located on the 44th and 46th floors are palaces in the sky. Fashioned by renowned hospitality design firm Hirsch Bedner Associates as part of an overall renovation of the 276-room address, each Royal Suite plays out with indulgent comforts, lavish appointments, contemporary interpretations of historical motifs, and locally-produced artworks to create welcoming spaces for family travellers, and groups of friends, high above the heart of the city.
The Royal Suites can be styled as a one or two bedroom suite via connection to an additional room. On the 44th floor, the Royal Suite pays tribute to the local oasis of Riyadh – which translates to "garden" from Arabic – with a palette of soft green and turquoise hues, while on the 44th floor the Royal Suite draws from Saudi heritage with deep red colour tones. The designs of each incorporate historic tribal patterns on walls, sliding bathroom doors, carpeting, and various other elements.
Each Royal Suite is laid out for spaciousness and comfort, stretching 240 square metres (2,595 square feet) and looking out onto panoramic views of the city. The primary bedroom houses a king-size bed with an extensively padded headboard, marble-topped bedside tables, tufted-and-stitched leather upholstered love seat and more. Soothing illumination from lamps and natural sunlight give the space a warm and inviting glow.
A full bathroom just off the primary bedroom is arrayed in beige marble, with dual vanities, mirror TVs, separate shower, and an extended tub for a blissful submission.
Walls throughout each Royal Suite are sculpted with veneer and leather insets that can only be described as luxurious, and screens of alabaster and metal separate each room. They include a living room with comfortable sofas, tufted-and-stitched upholstered chairs, a pair of contemporary coffee tables split down the middle, and a 75-inch Smart TV with Ultra HD display and Chromecast functionality.
There is a dining room with seating for 10 people; a slender kitchen fully equipped for whipping up everything from tasty snacks to full meals; and a private gym with exceptional views, a wall-mounted TV with three cardio options, including an elliptical trainer, as well as dumbbell free weights. There is also a welcoming foyer adjoining a powder room for the convenience of visitors, a handsome study with work desk and modern technologies, and two walk-in closets to hold everything guests bring along for their stay.
Each Royal Suite is also a feast for the eyes and the senses with carefully curated artworks from emerging local artists including handmade sculptures, installations, and wall hangings styled in the spirit of Saudi Arabian heritage. As throughout the property, the artworks added during the renovation were created in partnership with Alwaleed Philanthropies foundation, chaired by His Royal Highness Prince Alwaleed bin Talal Al Saud, which is focused on empowering and celebrating the craftsmanship of local artisans in the Kingdom.
For more information, rates and bookings for the Royal Suites at Four Seasons Hotel Riyadh at Kingdom Centre, visit the link here; or call 966 (11) 211 5888.
---
---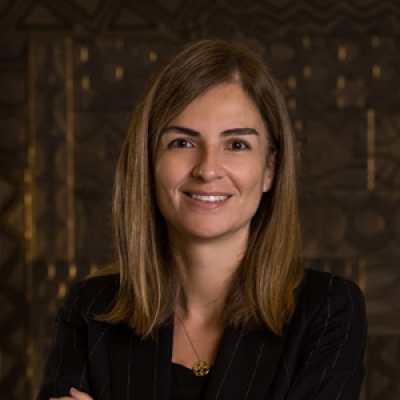 Nada Atieh
Director of Public Relations and Communications
Kingdom Centre, P.O. Box 231000
Riyadh, 11321
Kingdom of Saudi Arabia
---
Four Seasons Hotel Riyadh at Kingdom Centre
PRESS KIT

Visit Four Seasons Hotel Riyadh at Kingdom Centre Website