Back
Settle in for a Meal to Remember with American BBQ Nights at Four Seasons Hotel Riyadh
Share good times over enticing appetizers, US-imported prime cuts, and an array of tantalizing sides that will make one want to come back for more
September 6, 2023,
Riyadh, Kingdom of Saudi Arabia
Delve into an unforgettable culinary experience at Four Seasons Hotel Riyadh at Kingdom Centre with American BBQ Nights. A celebration of the bracing flavours, extensive cooking traditions, and indulgent delights that tantalize taste buds across the US, American BBQ Nights promises a truly immersive experience for guests.
Aligned with Four Seasons commitment to surpassing expectations, the American BBQ Nights menu is meticulously crafted by the Hotel's talented culinary team, under the expert guidance of Senior Executive Chef Lucas Glanville. Drawing inspiration from diverse barbecue traditions across the United States, the team sources imported cuts and ingredients at their peak of freshness. The outcome is an exquisite harmony of authentic flavours, textures, colours, and artful presentations that culminate in a dining experience unparalleled in satisfaction.
"We are really excited to be bringing one of the most emblematic culinary experiences of the US to Riyadh through American BBQ Nights at The Grill," says Robbert Pupping, Director of Food and Beverage at Four Seasons Hotel Riyadh. "To our cherished guests, I extend an invitation to embark on this culinary adventure with us, creating unforgettable memories bite by bite."
Pull up a seat and embark on a barbecue feast that begins with a basket of Corn Jalapeno Pull-Apart Bread served with bacon butter, and beverages including the Hotel's own twist on Long Island Iced Tea. Appetizers including Crispy Blue Swimmer Crab Cakes with celeriac remoulade and Spiced Grilled Corn Ribs with chipotle mayo pave the way for major mains. Choose from Low and Slow US Beef Brisket; Hickory Smoked US Beef Short Ribs; and Cajun Spice Barbecue Chicken – all served with the culinary team's original Homemade Barbecue Sauce.
Of course, no barbecue would be complete without an abundant array of sides. American BBQ Nights delivers with options for meat lovers and vegetarians alike, including Baked Sweet Potato with sour cream and spring onion; Crispy Onion Rings; Southern Coleslaw; pickles and hot sauce. Round out dinner with a dessert of palate-cleansing Seasonal Fresh Fruit or savour the indulgence of an Ice Cream Sundae decorated with candy and other delightful toppings.
Served a la carte on Thursday nights, from 6:00 pm to 12:00 midnight at The Grill - on the first floor of Four Seasons Hotel Riyadh - the American BBQ Nights menu doesn't hold back, with hearty main courses, exquisite appetizers and sides, sweet beverages, and even sweeter desserts.
Set menu SAR 350 per guest. For reservations, call +966 11 211 5500 or Whatsapp +966 11 211 500.
---
---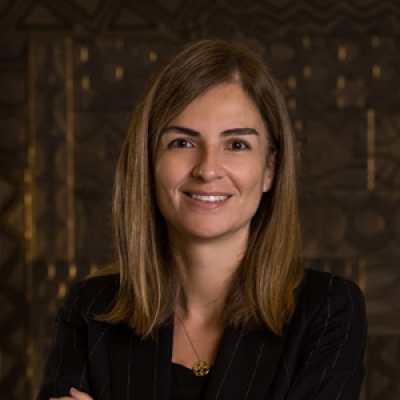 Nada Atieh
Director of Public Relations and Communications
Kingdom Centre, P.O. Box 231000
Riyadh, 11321
Kingdom of Saudi Arabia
---
Four Seasons Hotel Riyadh at Kingdom Centre
PRESS KIT

Visit Four Seasons Hotel Riyadh at Kingdom Centre Website