Back
Holiday Traditions New and Old at Four Seasons Hotel San Francisco
Four Seasons team recounts their favourite holiday traditions and dishes as they prepare for the festive season
November 8, 2018,
High above Market Street in downtown San Francisco, the team at Four Seasons Hotel San Francisco is preparing for the holidays with festive feasts at MKT Restaurant - Bar. At Four Seasons Hotel San Francisco, which has over 380 employees from all over the world, the team draws on nostalgic moments from their childhood to shape some of the experiences and dishes guests will enjoy at the hotel and MKT Restaurant-Bar this holiday season.
Dining in MKT Restaurant – Bar
Guests will soon gather at the restaurant for Thanksgiving, Christmas and New Year's Eve special menus, creating new memories as they ring in the New Year.
"I started a tradition of confit turkey legs and wings at home. I make them crispy on the outside and tender and juicy on the inside and serve with a house made hot sauce. When I wanted to come up with a special way to celebrate Thanksgiving at MKT Bar, I immediately thought of the fried turkey wings!" - Cyrille Pannier, Executive Chef
"My family is from England and my favourite holiday food are the crispy, roasted potatoes that are always served with the meal. I also love the stuffing we make every year that has leeks, apples and bacon, and my mom's brussels sprouts gratin is also a must every year at the holidays." - Vanessa Sharkey, concierge
"Each holiday, cooking Thanksgiving and Christmas dinner with my mom and grandma remain the highlight. My favourite dishes are mashed potatoes and pumpkin pie." - Mitzy Percival, Director of Banquets
"On Christmas Eve my family would gather early in the evening and would welcome all family members with fruit punch to celebrate all being together. My grandmother would always cook delicious pork shoulders with raisins and almonds, a mole would always be present as would turkey. In Mexico we eat turkey on Christmas Eve in my family." - Fernando Merino, MKT Bar Manager
For Families and Children
Four Seasons Hotel San Francisco welcomes its youngest VIPs this holiday season. Upon making a reservation, the concierge team can help personalise a stay or set-up surprises for children.
"My favourite holiday tradition is decorating the Christmas tree. We usually get together with family friends and make a party of it with food, Christmas music and a roaring fire in the fireplace." - Vanessa Sharkey, concierge
Lobby Amenities
During check-in throughout December 2018, holiday bites and sips such as stollen, hot chocolate and mulled wine, will welcome guests.
"When I grew up, my grandmother would carefully select and buy all the ingredients, load up her large clothing basket with these ingredients on a trolley, and go to her best local bakery where we would prepare the dough together and bake the stollen. We would enjoy this cake for Christmas and then store it to enjoy with coffee or hot chocolate during the winter months, mostly as an afternoon snack. Often, the final piece would last until Easter!" - Joerg Rodig, General Manager
"Glühwein (mulled wine) smells delicious and nothing warms you up quicker than a large mug with steaming glühwein!" - Daniela Koch, Director of Rooms
Take advantage of the prime location of Four Seasons Hotel San Francisco near shopping, restaurants, arts and culture for a holiday getaway. Holiday dining menus can be found online and reservations are required and can be made by calling 415 633 3838.
---
---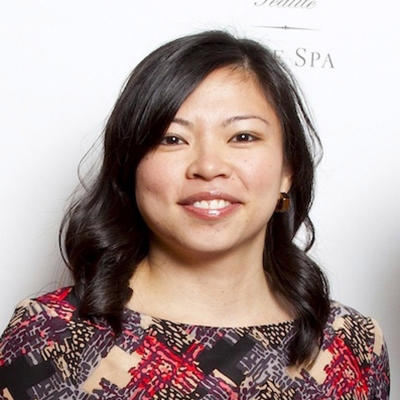 Meg Paynor
PR Consultant
757 Market Street
San Francisco, CA 94103
U.S.A.
---
Four Seasons Hotel San Francisco
PRESS KIT

Visit Four Seasons Hotel San Francisco Website