Back
Four Seasons Resort The Biltmore Santa Barbara Celebrates 90 Years of Timeless Luxury in the Destination
Iconic Resort perched atop Butterfly Beach in Montecito, California partners with Gray Malin, OPI Nail Polish, Sunstone Vineyards & Winery and more to celebrate 90 year milestone
October 31, 2017,
Four Seasons Resort The Biltmore Santa Barbara marks its 90th year on December 16, 2017. Originally built in 1927 by architect Reginald Johnson, the Resort has been masterfully restored over the decades to maintain its authentic Spanish Colonial splendour with an emphasis placed on the guest experience. Captured through the decades by in-house photographer Hal Boucher, Four Seasons Resort The Biltmore Santa Barbara embodies timeless luxury on the California coast. The luxury leader in Santa Barbara, the Resort collaborated with several local, regional and national likeminded partners this year to help share in the festivities.
"It is with great pride and excitement that we celebrate our 90th year at the Resort," says General Manager Karen Earp. "By engaging likeminded partners to showcase our property, we are entering our 90th year with a whole new perspective - keeping luxury at the forefront, sharing anecdotes from our past and welcoming the future with new and exciting endeavours."
To shine a spotlight on one of The Resort's most exclusive facets, the team enlisted the help of New York Times best-selling author and world famed photographer Gray Malin to create a one-of-a-kind series at the Resort's members-only Coral Casino Beach and Cabana Club. Capturing The Club's iconic Hollywood style and Art Deco-inspired Peter Marino design, Gray and his team commissioned synchronised swim team Aqualilies to create a magical shoot that invites guests and members to jet set back in time. The series will officially be released to the public in January 2018.
Additionally, Sunstone Vineyards & Winery partnered with the Resort to create two varietals, both blended by the Resort team. The first varietal is a 2014 merlot affectionately named Biltmore, and the second is a special reserve blend comprised of 60 percent merlot, 25 percent cabernet sauvignon and 15 percent cabernet franc in honour of the Resort's 90th anniversary. It will be called 1927 to commemorate the year the Resort opened. The wine will be poured and sold at the Resort starting December 1, 2017.
Lastly, OPI Nail Polish, the leading nail polish company in the nation, worked hand-in-hand with the Resort team to create a special collection entitled Four Seasons Resort The Biltmore Santa Barbara. The collection includes polishes entitled 1927, The Biltmore, Jungle Garden and Butterfly Beach. The polishes are exclusively sold at the Resort's Spa and will be showcased on manicures offered in The Spa's recently renovated Palm Nail Suite.
To reserve a room, call 805 969 2261 or book online.
---
---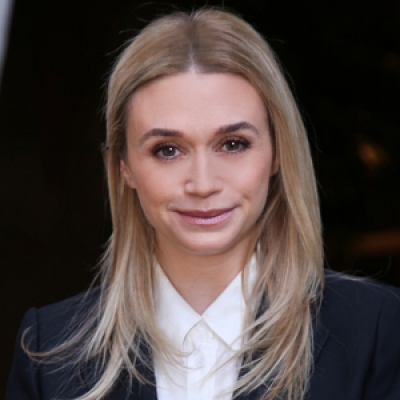 Emilie Plouchart
Director of Public Relations
1260 Channel Drive
Santa Barbara, CA 93108
U.S.A.
---
Four Seasons Resort The Biltmore Santa Barbara
PRESS KIT

Visit Four Seasons Resort The Biltmore Santa Barbara Website